The STIGA Apex paddle is a great racket for recreational or beginner players that don't want to spend a lot of money on a new racket but still want a decent paddle with the ability to generate some spin.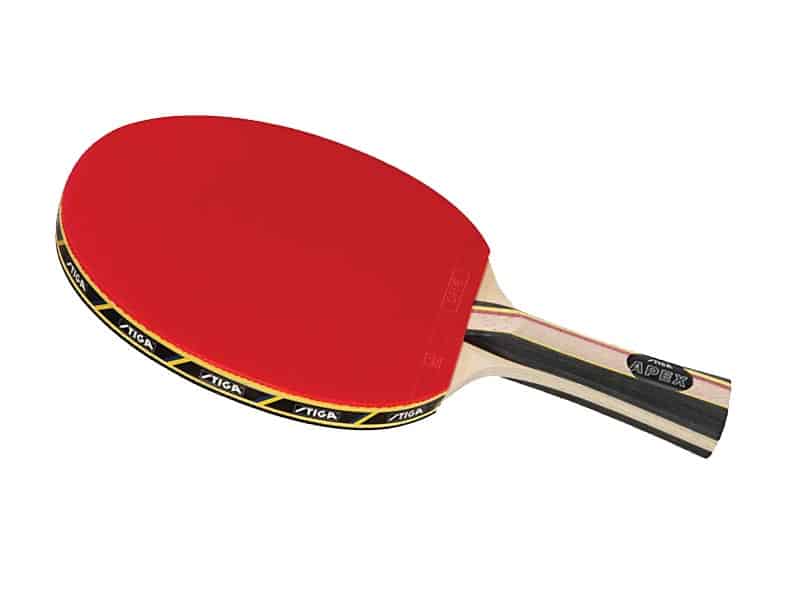 Check the latest price on Amazon.
Overview of the STIGA Apex
Compared to some of its more expensive predecessors, the STIGA Apex handles its self extremely well. This is probably the cheapest ITTF approved racket you're going to find. It's also got Rubber: "Drive" inverted w/ ACS Technology, a concave Italian composite handle, with a 2 mm sponge.
The thicker the sponge, the more spring, the more power; the STIGA Apex is designed with increased power in mind, great for offensive players. The blade is made out of 5-ply extra light blade, for extra speed in returning shots, great for children who struggle with the heavier paddles.
Specifications
Rubber: "Drive" inverted w/ ACS Technology (ITTF Approved)
Handle: Concave Italian composite w/ WRB System
Sponge: 2.0mm
Blade: 5-ply extra light blade
Weight: 4.8 ounces
I would recommend purchasing this racket if you are a beginner or recreational player. For the price offered, it's hard to find another racket with such good quality. It's got enough of the ability to control and generate spin on the ball for fun, but not enough extra gimmicks to make the price not worthwhile. Overall, this a great racket.
To see some of the other paddles we like, check out our reviews of ping pong paddles here.
Conclusion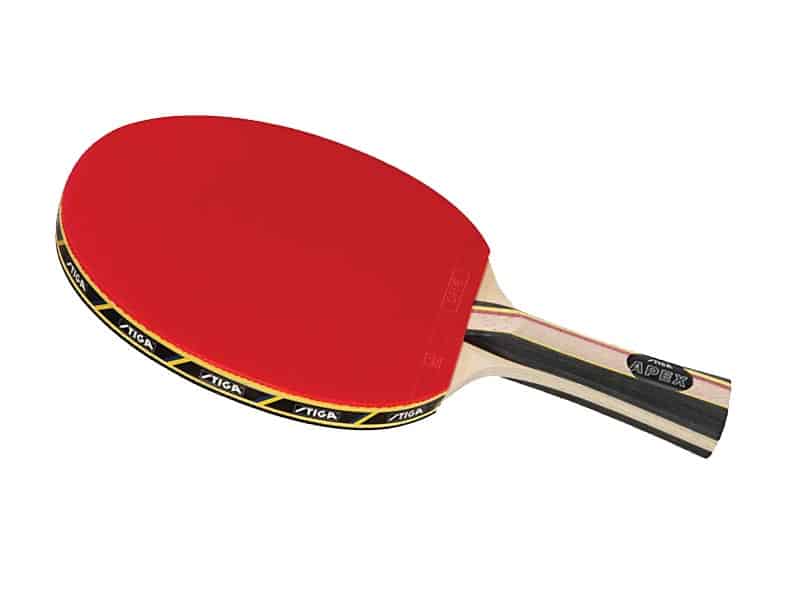 The STIGA Apex is a table tennis paddle for those that want to play with something a little better than the cheap one they picked up at a local shop. It's ideally for a recreational player looking for something to use at work or just at home. But if you're taking your game a little more seriously there are better paddles for only a fraction more that would better suit your needs as a player that wants to develop his/her skills.