Butterfly Tenergy 05 Review
The Butterfly Tenergy 05 table tennis rubber has been hugely popular since its release in 2008 as a way to compensate for the ITTF's ban on speed glue. Since then, it's become one of the most used rubbers by some of the world's best European players, including Timo Boll.
In this post, we'll give you our review of the Butterfly Tenergy 05 and cover some of the reasons why it's one of our favorite rubbers to have on our blades.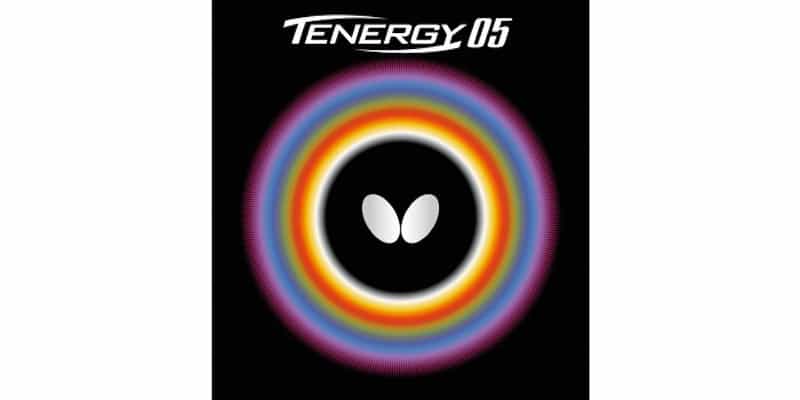 Specifications
Thickness (mm) – 1.7, 1.9 and 2.1
Speed – 93, Spin – 94, Control – 84
Durability – Good
Hardness – Medium hard
Surface – Pimples in (inverted)
Price – $$$ (Check current price)
Our rating – 9.9
Overview of the Butterfly Tenergy 05
Great speed – If you're looking for a high speed rubber then the Tenergy 05 won't disappoint. It's a firm favorite of offensive players like Timo Boll as it's easy to generate lots of power. It features Butterfly's Spring Sponge technology which gives the rubber a high level of flexibility and elasticity. As a result, the sponge has more air bubbles than normal rubbers which become compressed as the ball makes contact with the rubber and then expand to impart more power like a spring to catapult the ball off the racket. It makes it a real weapon in the hands of an attacking player but can mean that blocking is a little more difficult and can take some getting used to and we don't recommend it for beginners.
Even better spin – The Butterfly Tenergy 05 is world renown for it's very high spin. After the banning of VOC glue back in 2004, table tennis manufacturers had to look at ways to give players the speed and spin that they were used to without using these prohibited glues. The Spring Sponge technology means that the ball sinks into the rubber more when it makes contact which allows you to impart a lot more spin when striking the ball. They are also high tension which involves stretching the rubber before glueing it to the sponge and has the affect of being able to generate great spin. The Tenergy 05 is particularly good at topspin shots and so suits an offensive player or those that use spin in their defence.
Okay control – Considering it's such a fast and spinny rubber, the Butterfly Tenergy 05 has reasonable control. That being said, it's definitely not suitable for beginners as the ball really pings of the racket due to the speed and spring that the sponge technology gives it. You'll really struggle if you're not used to it and we'd recommend going for something not so fast as a newer player. It's also not for passive and defensive players as it's harder to chop and block.
Reasonable durability – Despite being a high tension rubber which typically leads to them wearing out quicker the Tenergy 05 is considerably durable with players reporting that they used it regularly for 6 – 12 months before replacing it. It does require more care though and due to its higher price point we'd recommend giving a little more attention to looking after them or it will get expensive having to replace them regularly.
Pros
Great spin – Amazing rubber for generating spin, one of the best rubbers to get lots of spin we've played with
Amazing speed – Very easy to generate a lot of power due to the Spring Sponge technology that catapults the ball off the racket
Cons:
Expensive – As far as table tennis rubbers go it's one of the most pricier ones on the market
Not great control – Due to its high speed and spin it's not the easiest to control and so not suitable for beginners
Butterfly Tenergy Rubbers
Butterfly released their Tenergy series of table tennis rubbers back in 2008 and since then they've changed how offensive table tennis players play. In fact, most of the top ten players in the world are using a Tenergy rubber on their racket.
There are four types of Tenergy rubber:
This video below explains a few of the differences between them all and which ones are more suitable for different types of players and playing styles.
Butterfly Tenergy 05 VS FX and Hard
As well as the standard Butterfly Tenergy 05 there are two other models with slight differences that might be more suitable depending on your playing style.
Butterfly Tenergy 05 FX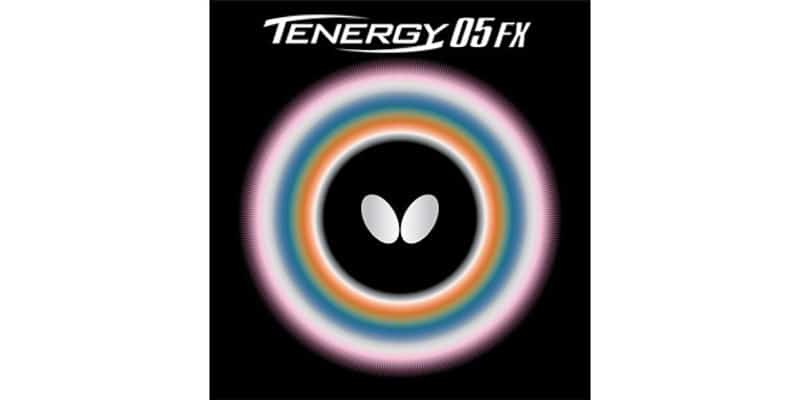 The first is the Butterfly Tenergy 05 FX which has the same rubber top sheet but a slightly softer sponge layer and is about 5% lighter than the regular version. This has the affect of giving you slightly more control in your passive shots and a bit less spin. If you're an intermediate player and found the 05 a bit much then try the FX as it might suit you better.
Butterfly Tenergy 05 Hard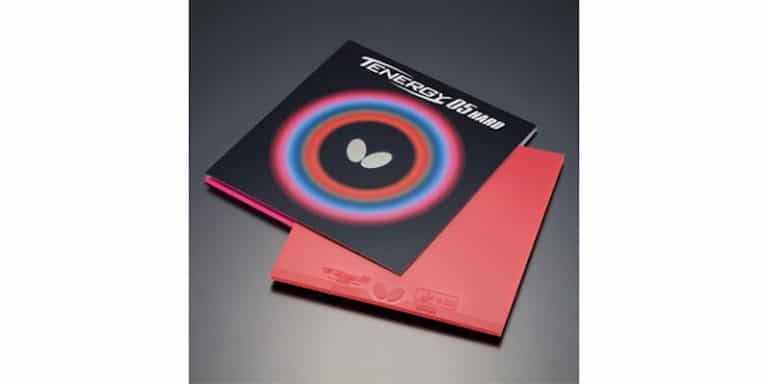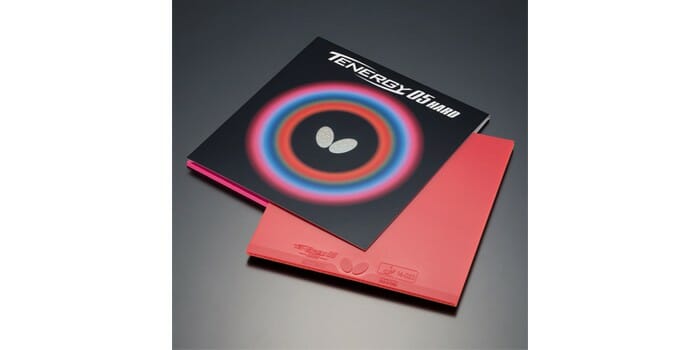 Then you have the Butterfly Tenergy 05 Hard which is built with a slightly harder sponge and gives it a stiffer feel. This results in being able to generate more spin and speed but with an increased weight. It's used by Timo Boll and is for even more advanced players who like to attack with loads of speed and spin.
Conclusion
So to sum up the Butterfly Tenergy 05, it's an incredible rubber that is one of the fastest and easiest to spin that we've tried. The spring sponge technology is something else that takes a bit of getting used to but for aggressive players that like to hit offensive topspin shots it's a firm favorite.
The only downside is the cost as it's considerably more expensive than some of the other rubbers on the market. If you've got the budget though, you won't be disappointed and it's currently our number 1 table tennis rubber.

Eugene (Gene) Sandoval has been one of those guys who spent too many hours around ping pong tables in high school. However, soon enough, Gene understood that there is more to ping pong than having fun. That is how he started a journey that made Eugene one of the experienced semi-professional ping pong players in the United States. As the founder of the PingPongRuler, Eugene spends most of his time surrounded by ping pong tables and research. He always has this knack for coming up with new ping pong strategies and telling the good and bad equipment apart.