The 8 Best Table Tennis Blades in 2022
Once your table tennis game begins to improve and you become an intermediate to an advanced player, you might find that the normal pre-made ping pong paddles don't quite suit your style of play. It's then that you'll want to consider building your own racket. There are thousands of combinations of different rubbers and blades to choose from, and it can be hard to know where to start. We've put this brief guide of the best table tennis blades to assist you in navigating custom-built paddles and help you choose the best table tennis blade for you.
The Best Table Tennis Blades in 2022
Table Tennis Blade Buyer's Guide
Why Build Your Own Paddle?
Once you have developed some basic table tennis skills, it's common for players to shift from a premade paddle to a custom-made one that suits their gameplay and style. Some bats are made to suit offensive-style players, while others are built with defense in mind. As you improve, you'll find that your game changes, and you'll want to try different things. By choosing a table tennis blade and rubbers, you can personalize your racket according to your preferences and the amount of power and spin you want to generate in your shots. 
Different Types of Ping Pong Blades
Like pre-made paddles, there are a few different types of blades to consider, and they fit into three sub-categories.
A. All-round blades
The all-round blade is better suited for players who have maybe just started experimenting with custom-built blades and want to try different combinations of rubbers to see what works. These blades will usually feature hard inner and soft outer plies, and tend to be medium speed to allow players to have good control.
B. Attacking blades
If you have plenty of experience and are more of an advanced player who likes to go on the offensive, then you'll want to get a blade to match. Blades built for offense tend to have hard outer plies to bring lots of power.
C. Defensive blades
For players with a defensive style, you might want to choose a blade with flexible plies to slow the ball down and neutralize your opponent's shots.
Different Table Tennis Blade Handles
When choosing a blade, you need to make sure you get the right kind depending on how you hold a table tennis bat.
Penhold-style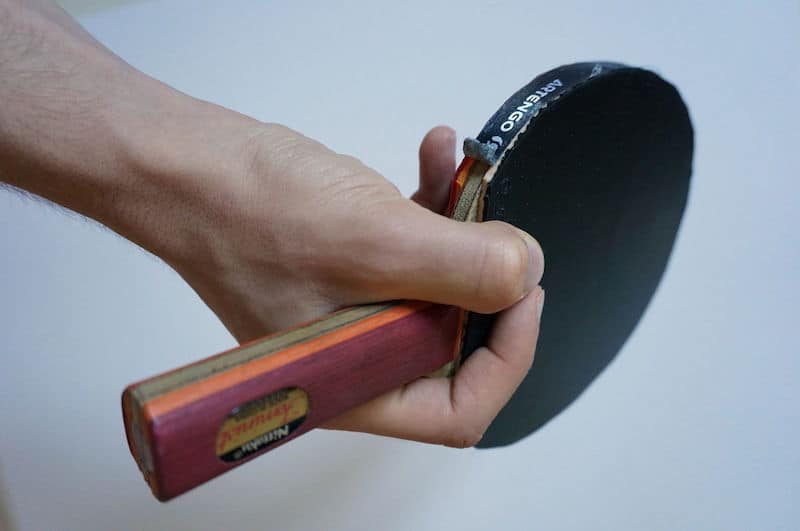 This blade style is for the players who prefer to grip the paddle like a pen. This paddle features a thick and short handle. It is a blade that you hold between your forefinger and thumb, and it is very popular with Asian players. There are a number of advantages and disadvantages with this style of grip and it isn't recommended for beginners.  
Shakehand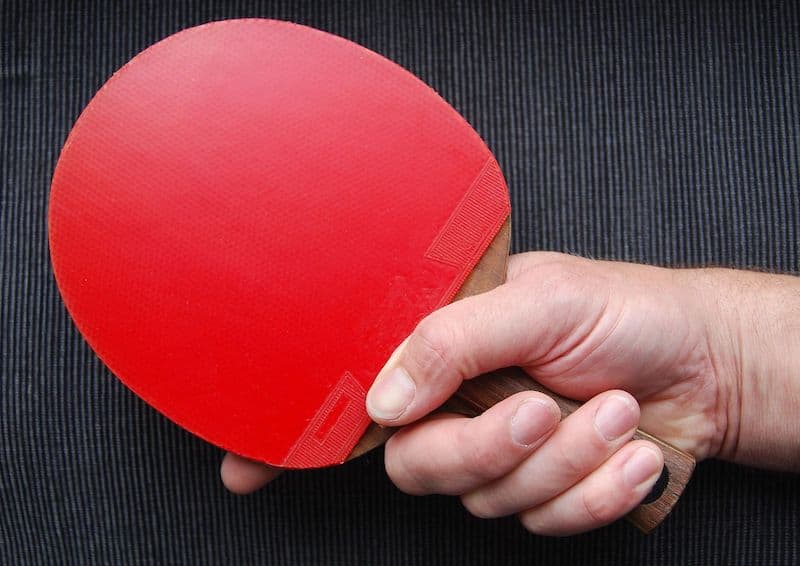 The shakehand style grip is more popular with western players. It's called the shake hand grip as you hold the handle like you're shaking hands with someone. This style is a lot more flexible, and it allows you to play a full range of shots comfortably. We recommend it for beginners.
Flared, anatomic and straight handles
Within standard shakehand blades, there are three different styles of handles.
Flared

– Flared handles are probably the most popular style. They get wider towards the end of the handle to stop it from slipping out of your hand.

Straight

– Straight handles are, as the name suggests, completely straight to allow you to change how you grip the bat mid-game and give you more options.

Anatomic

– Anatomic-shaped handles get wider in the middle so that they fit comfortably in your palm.
We recommend trying out the different types of handles to see which one suits you, but it's best to opt for a flared grip if you're unsure.
What Makes a Good Table Tennis Blade?
What constitutes a good blade will vary from player to player. Fundamentally, you need to choose one which complements your style — it might not work well with others, but it will be the best ping pong blade for you. Yet despite personal preferences, there are qualities that we universally value across all blades:
High-quality, durable wood

Good level of feeling

High-speed potential

Well-weighted
While many players only consider speed and control when purchasing their blade, it is important to recognize that blades also influence spin. Of course, rubbers account for the majority of spin you can impart, but a blade's dwell time affects how long you hold the ball, and therefore, how much you can rotate it. 
Allwood Blades vs Carbon Blades
An important choice you will have to make when picking out your blade is whether to go for allwood or carbon.
Allwood blades, while great for all skill levels, are particularly suited for beginners. These blades are rather flexible, which gives you more feedback when you strike the ball. This helps you ascertain if you have played an effective shot or not, which enables you to refine your technique. 
Carbon blades are composed of both wood and carbon. They are less beginner-friendly. These blades are much stiffer, which gives you less feedback when you strike the ball. However, they are lighter and faster than most allwood blades which is a big advantage. If you are an advanced player with great technique, a carbon blade is likely the better choice.
Watch more: If you want to check out some great mid-range Joola paddles, we reviewed 5 of them head-to-head. 
Carbon Table Tennis Blade Reviews
Now we'll take a more in-depth look at some of the best ping pong blades we recommend and who they are best suited to. In this section, we tackle carbon blades.
1. Butterfly Viscaria 
Class: Offensive
Plies: 5W +2ALC
Thickness: 5.8mm
Weight: 87g
Handle Types: Flared, straight, penhold
Rating: 9.4
As you'll see from our list of recommended table tennis blade reviews, Butterfly holds almost all of the spots. And the Viscaria is one of our favorites. It's made using a combination of five wooden layers and two arylate carbon fiber layers to make it fairly lightweight (around 87 grams) while still packing power and control. We were surprised at how large the sweet spot was, it's a lot bigger than the allwood blades that we've played with.
It has a compact head that we loved for hitting quick counter looping returns, and it could be a good option if you're an offensive player as you can generate a good amount of spin due to its moderate dwell time. It's available in three handle styles: flared, straight, and penhold, so make sure you get the right one depending on your preference.
The Viscaria is one of the most popular blades among professionals. It was formerly used by the legendary Timo Boll, and is currently used by 3 players in the top 50 that we know of: Liam Pitchford, Anton Kallberg, and Jonathan Groth. Therefore it would be silly for us not to include this exceptional piece of kit among the best table tennis blades.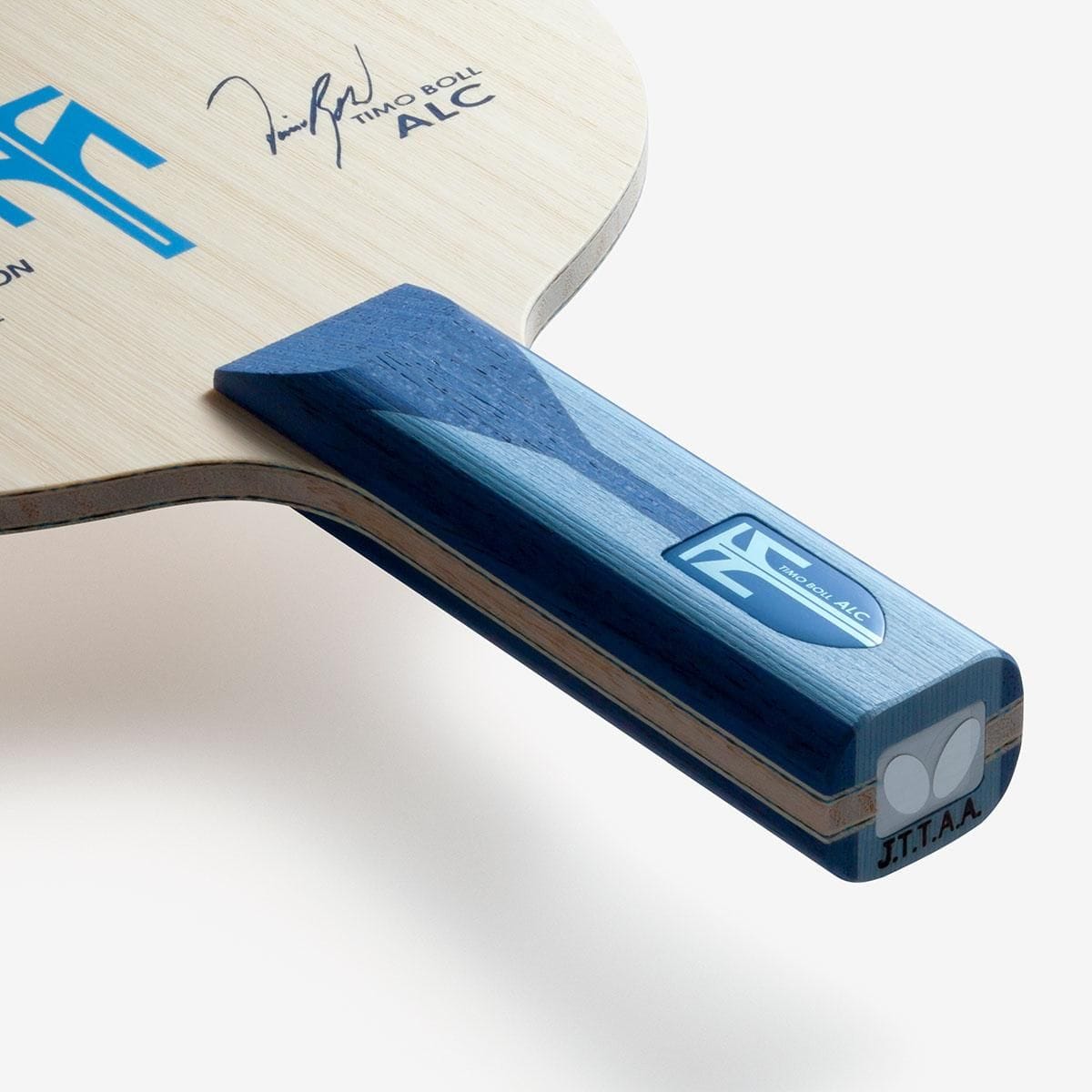 Specifications
Class: Offensive
Plies: 5W +2ALC
Thickness: 5.8mm
Weight: 86g
Handle Types: Flared, straight, anatomic, penhold
Rating: 9.6
Another blade to consider is the Butterfly Timo Boll ALC, it's a seven-ply blade with the same five wood and two arylate carbon fiber layer construction as the Viscaria. It was designed by a partnership between Butterfly and three-time European champion Timo Boll. The result is this great blade that combines large amounts of power and speed and allows you to generate heavy topspin without losing too much control.
This is one of the reasons Boll uses the blade himself. He found that he struggled to keep the ball on the table for faster blades — the balance with the ALC is just right. As such, it is the best table tennis blade for 2022, in our opinion.
The Timo Boll ALC blade is available in four handle styles: Anatomic, flared, straight, and penhold. So again, make sure you get the correct one.
3. Butterfly Zhang Jike Super ZLC
Specifications
Class: Offensive
Plies: 5W +2SZLC
Thickness: 5.6mm
Weight: 90g
Handle Types: Flared, straight, anatomic, penhold
Rating: 9.4
Next is the Butterfly Zhang Jike Super ZLC, a seven-ply blade that uses five wood plies and two ZLC fiber plies. ZL Carbon is a combination of carbon fiber and ZL fiber (ZYLON) woven together to provide a strong, flexible, and lightweight blade. It's hugely popular with players who want to generate power and be precise with their shots. It also performs consistently across its surface, making it a good choice for players who struggle to hit the ball at the optimal position on the blade. 
Weighing in at around 90g, it has a huge sweet spot that we're sure you'll enjoy playing with, and it's available in four handle types: Straight, anatomic, flared, and penhold. A major drawback to this blade is the price. It is one of the most expensive blades you can buy. The blade is sported by the Taiwanese player Lin Yun-Ju.
Specifications
Class: Offensive
Plies: 5W +2ZLF
Thickness: 5.4mm
Weight: 83g
Handle Types: Flared, straight, anatomic, penhold
Rating: 9.5
The Timo Boll ZLF is another elite composite blade by Butterfly, but unlike the usual carbon we are used to, this blade exclusively uses ZL fibers. ZL fiber is harder, lighter, and more flexible than carbon fiber, which brings with it many benefits on the table tennis table. Of course, there is not a major difference between the ZLF and other Butterfly carbon blades, but it does excel in some areas. For instance, the flexibility of the ZLF fiber gives you an improved feeling than say, the Timo Boll ALC. But what players seem to love most about this blade is how controllable it feels.
It's just disappointing that it's so pricey. But then again, with a premium Butterfly blade, you always know that this is going to be the case. Fortunately, you never have to worry about quality when it comes to the brand. 
It's used by quite a few pro players such as Diogo Carvalho, Lella Oliveira, and Katarzyna Grzybowska-Franc
5. Butterfly Petr Korbel 
Specifications
Class: All-around
Plies: 5W 
Thickness: 5.9mm
Weight: 91g
Handle Types: Flared, straight
Rating: 8.9
The Petr Korbel blade from Butterfly is an allwood five-ply blade that has been hugely popular with players since the 90s when it first came out. Unlike the two blades above, it doesn't have any carbon fiber plies giving it a medium/hard touch. And speed that we feel isn't quite classed as offensive, resembling more of the all-round style. However, control is remarkably high, so players who sport a consistent style will feel right at home with the Petr Korbel blade.  
It's got a large head (158x152mm), but we found the sweet spot is not as large as some of the other blades in our round-up. Yet it's still a very reasonable blade for the money and could be a good entry-level option for an intermediate player transitioning to custom blades. Another thing to mention is that we found the handle a little small, so we wouldn't recommend it for players with larger hands as you might find it a bit uncomfortable.
This blade was personally used by the player it was named after, Petr Korbel. And it is currently used by several players such as Jeoung Youngsik and Andrej Gacina.
6. Yasaka Ma Lin Extra Offensive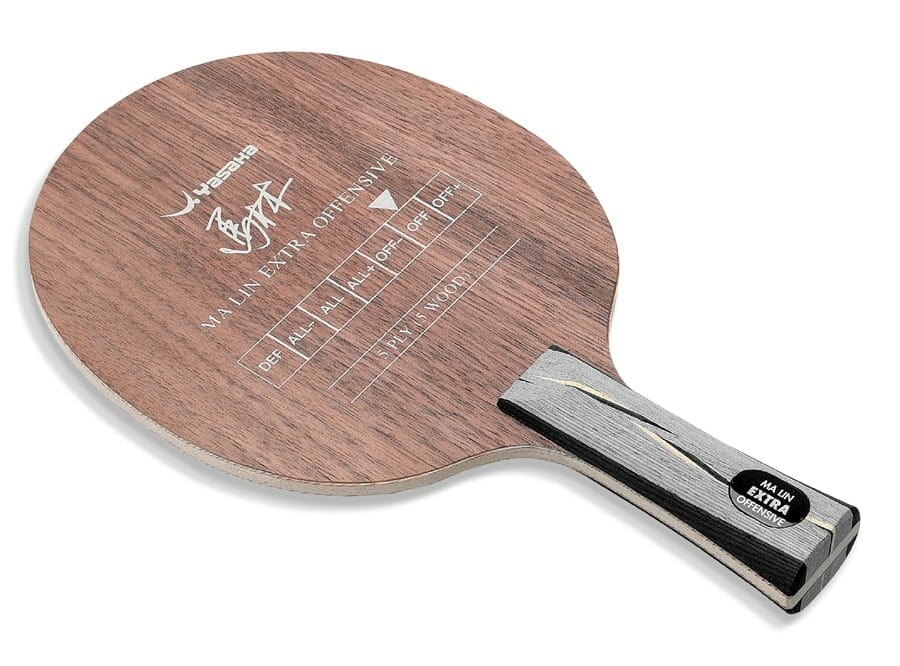 Specifications
Class: Offensive
Plies: 5W
Thickness: 6mm
Weight: 86g
Handle Types: Flared, straight, anatomic, penhold
Rating: 9
Next up is the Ma Lin Extra Offensive (YEO). It's a collaboration between Yasaka and the former Olympic champion Ma Lin. It's a five-ply allwood blade that feels somewhat stiff and stable, allowing you to hit good blocking shots. It has a pretty large sweet spot that you'll enjoy playing with. The Extra Offensive is not super fast, but it's still quick enough to generate some good power to suit offensive players. We'd say it only just scrapes into the offensive class; some players may perceive it to be more fitting of an all-round classification. 
The YEO is easy to recommend, weighing in at 90g and costing less than most of the top rubbers. It provides unrivaled value for money and only really suffers at far distances from the table due to a lack of carbon. The Ma Lin Extra Offensive is available in multiple handle styles: straight, flared, and anatomic, and there's also a penhold grip version available.
7. Stiga Clipper Classic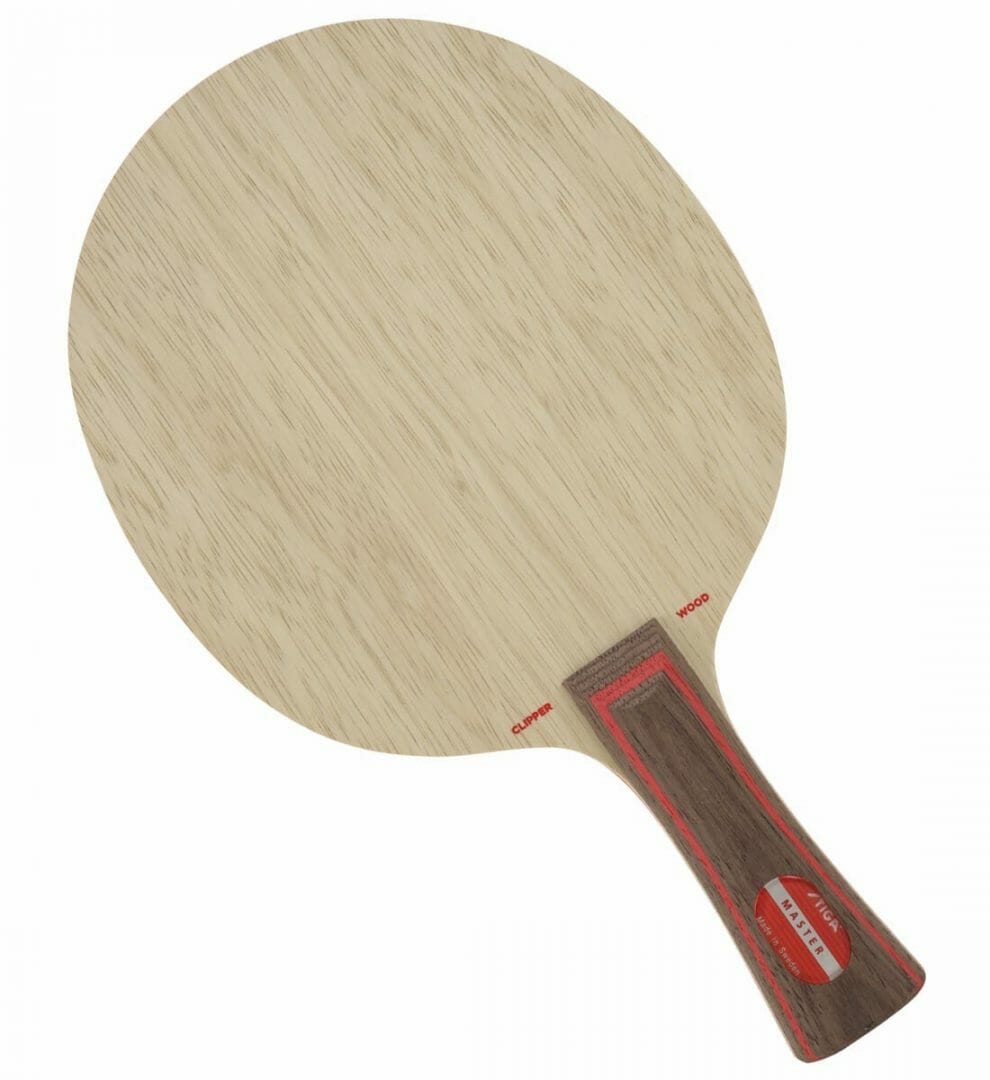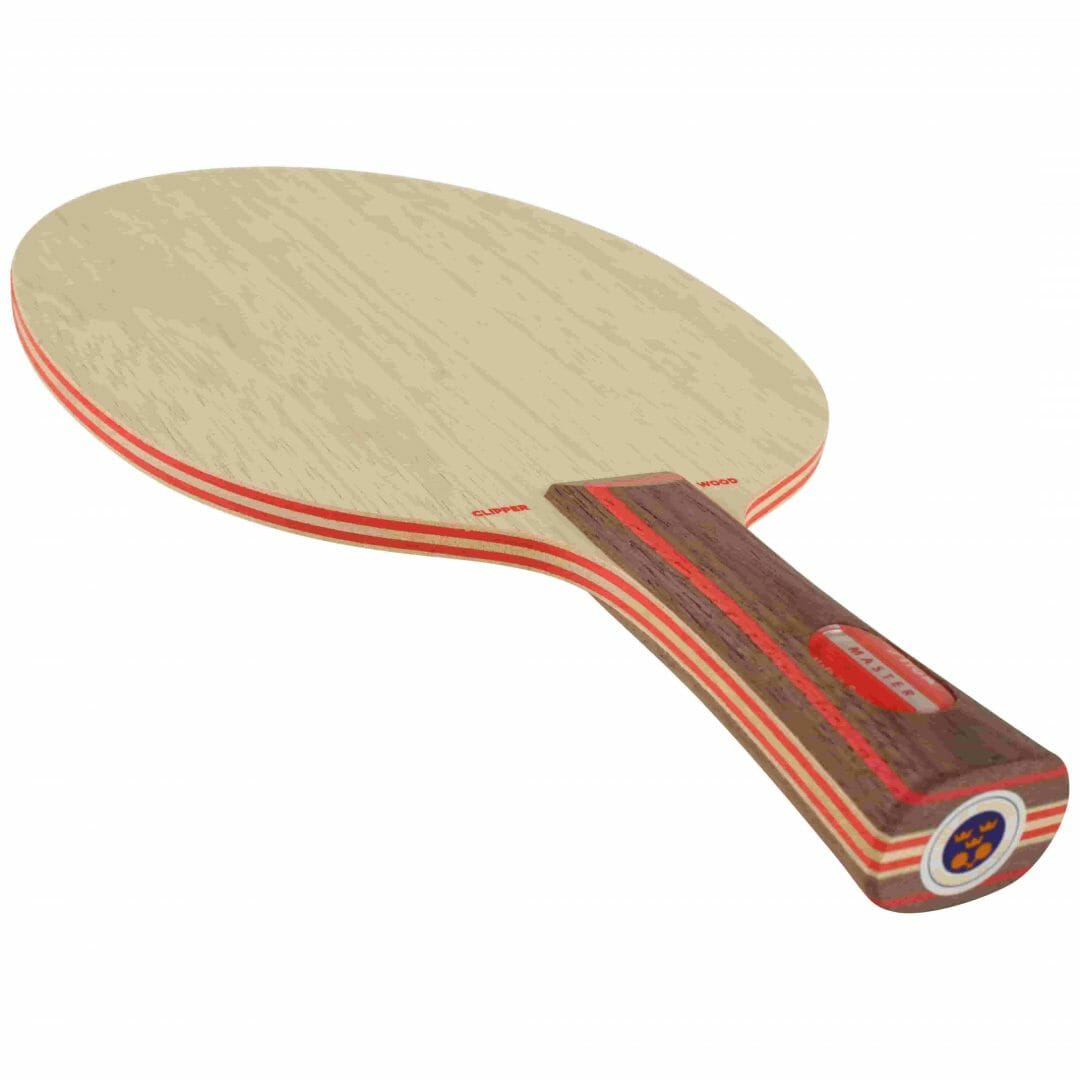 Specifications
Class: Offensive
Plies: 7W 
Thickness: 6.6mm
Weight: 95g
Handle Types: Flared, straight, anatomic
Rating: 9.2
The Stiga Clipper Classic is a much older blade than the others featured on this list, dating all the way back to 1981. Therefore I wouldn't be surprised if you overlooked it, table tennis technology has come a long way in that time. And this blade pre-dates key changes to the sport such as the likes of the 38mm to 40mm ball change, and the speed glue ban. And yet, it still performs marvelously. 
You have to remember, this blade was the choice of many ex-champions such as Jean-Michel Saive and Liu Guoliang which speaks volumes about its caliber. In fact, Stiga has sold in excess of 1 million units since its release — it really is that popular!
It's classified as an offensive blade but is probably on the lower end now that carbon blades are so common. Most players favor using it close to the table. It's fairly hard and stiff which makes countering and smashing rather effective, but as it's not blistering fast, control remains high throughout. We'd say it's one of the best table tennis blades for intermediate players.  
8. Yasaka Goiabao 5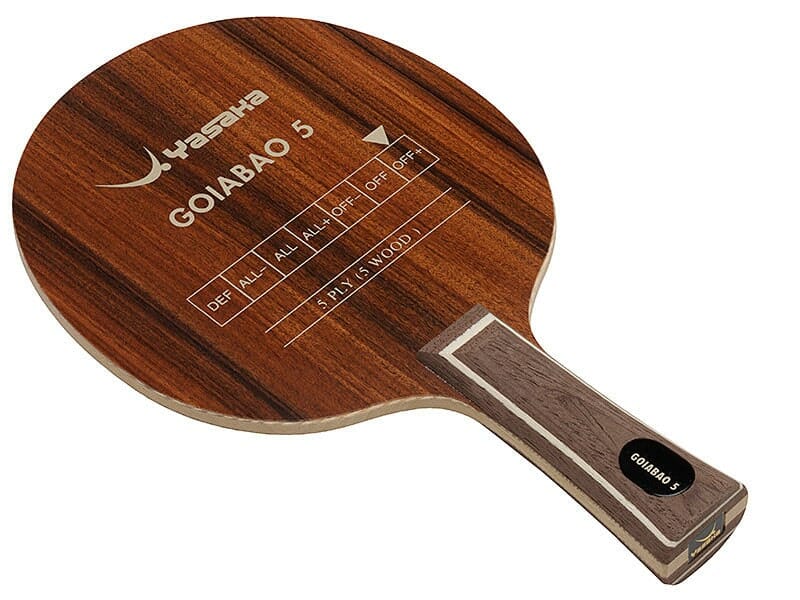 Specifications
Class: Offensive
Plies: 5W 
Thickness: 6.2mm
Weight: 90g
Handle Types: Flared, straight, anatomic, penhold
Rating: 9.5
Initially released to the Chinese market in 2015, the Goiabao 5 is now available worldwide. Its name literally means "nice wood" and let me tell you, it packs a punch considering it has just 5 plies with no carbon. It has a thick middle veneer and a hard outer veneer, this translates to a hard feel when you wield it, making smashes and counters deadly. However, looping can be a bit troublesome if you have a rubber that is too hard, I recommend going for medium-hard or lower to get the most out of this blade.
One of the reasons this blade is so great in my eyes is because it is very well priced. It hangs with the best table tennis blades while being a fraction of the cost. Even if you're not entirely convinced that it's for you, there's not much harm in trying it out because it doesn't decimate your wallet like a lot of Butterfly blades do.
And as a small bonus, Yasaka seals this blade for you so there is no need to varnish. You can remove your rubbers easily.
FAQs
Which is the Best Blade in Table Tennis?
This depends on what style you like to play. While we personally prefer the Timo Boll ALC over the rest, it may not be the best blade for you. Choose a blade that matches your style.
What is the Fastest Table Tennis Blade?
According to players, there are a few blades that are the fastest:
DHS Hurricane Long 5X
The Butterfly TriCarbon
The Yasaka Spelancer
We also find the Butterfly Sardius to be pretty damn quick. 
What Blade Does Timo Boll Use?
Timo Boll currently uses the Timo Boll ALC blade. In the past, he has also used the Timo Boll Spirit and Viscaria too.
How Do I Choose a Ping Pong Blade?
The first step is to identify how you like to play and your strengths on the table. Then custom select your blade to match your preferences. For instance, if you like to smash, consider a stiff and hard blade.
What is More Important the Blade or Rubber?
Most people will lean on the blade being more important and we have to agree. It's the main part of the bat you hold and is effectively an extension of your arm. 
Summing Up
So to sum up, we liked the Butterfly Timo Boll ZLF a lot, and we think this is one of the best table tennis blades for the money. It's quite flexible and should suit a good range of players who play a fast attacking game. 
However, the Butterfly Timo Boll ALC is our top pick. Used by the legend Timo Boll himself, it ticks all of the boxes for an offensive looper, making it the best table tennis blade you can buy. Click below to check its availability and the best price.
Decided on your blade but not your rubbers? Sounds like you need to read our
rubber guide
.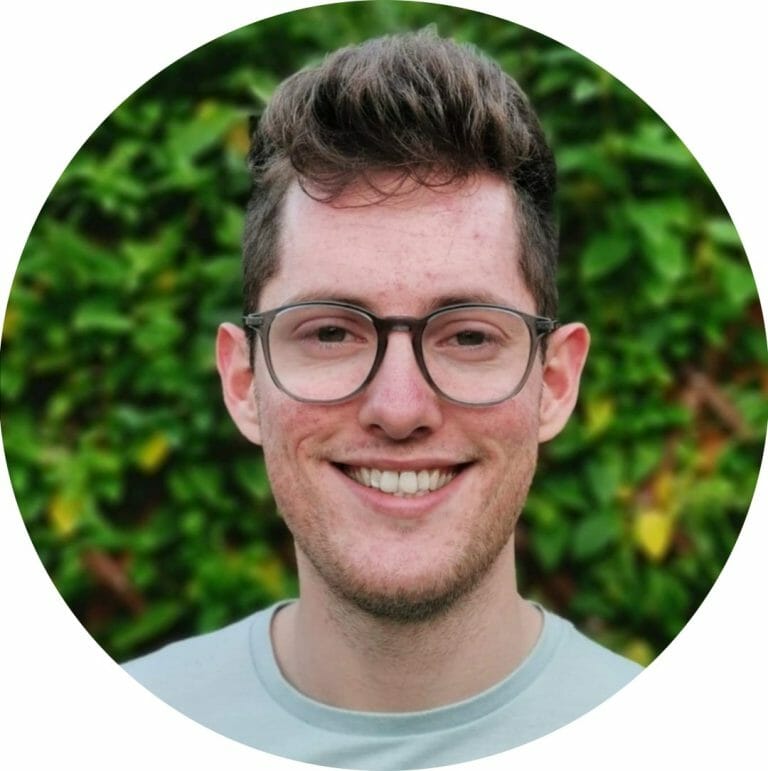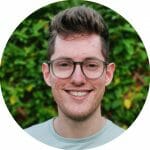 Freelance writer. Table tennis enthusiast. Lover of all things online. When I'm not working on my loop game I'm probably binge-watching some fantasy show.