Butterfly Viscaria Review
Since its introduction in 1993, the Butterfly Viscaria (BTY Viscaria) has remained a top-tier blade for attackers. With technology constantly evolving, most older products are dismissed and replaced by new products promising improved performance.
Yet the Viscaria blade continues to shine, and many players opt to choose it over much newer blades. In fact, according to revspin.net, a website where players can specify their setups, the Viscaria is the most widely used blade by some margin.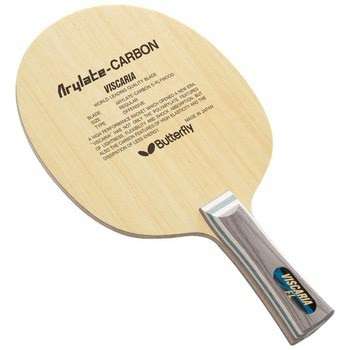 Specifications
·         Class –  OFF
·         Style – Attack
·         Plies – 5W + 2 ALC
·         Weight – 87g
·         ITTF Approved? – Yes
·         Price – $$$
·         Our rating – 9.4
Butterfly Viscaria Construction
The BTY Viscaria is an Arylate-Carbon blade that uses a standard composition of 5 layers of wood and two of carbon.    
It is available in straight and flared handle types. No anatomic or penhold versions are available.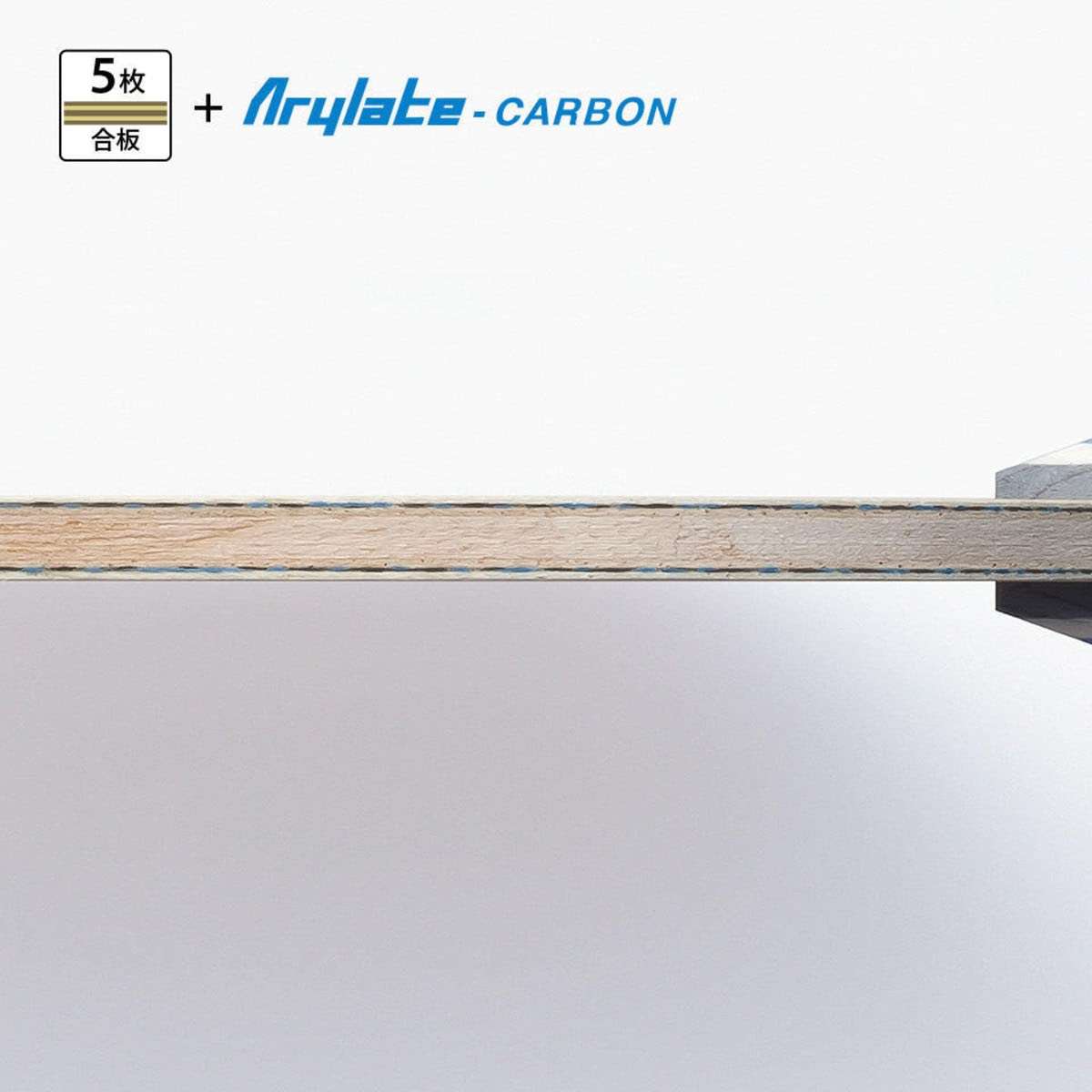 What Table Tennis Pros Use the Viscaria?
The Viscaria was a very popular blade among table tennis professionals some years ago. But since this time, many of the top pros switched when manufacturers created their signature blades. However, the likes of Zhang Jike is an outlier (former world number 1).
Table Tennis Guide lists the Viscaria as Zhang Jike's blade. But I wanted to verify this wasn't outdated as he has several blades named after him, such as the Zhang Jike ZLC. I can confirm this from recent match footage. This surprised me!
But Viscaria's usage doesn't stop there. In fact, of all the blades I have reviewed, even now, the Viscaria seems to be the most widely used by professionals. Again this was a big surprise given how old it is. Three players in the top 15 use it: Kasumi Ishikawa, Lin Gaoyuan, and Wang Chuqin, yet there are many more at lower ranks. And likely an even larger number that we are simply unaware of.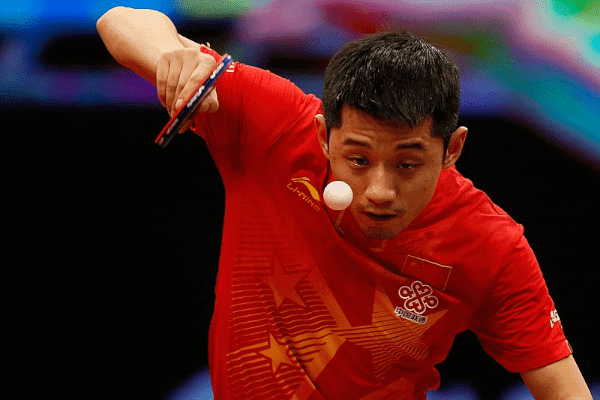 (Credit: XIAOYU TANG – resized CC BY-SA 2.0)
Butterfly Viscaria Pros and Cons
The Butterfly Viscaria blade has everything you need for top-level play. It is certainly one of the faster blades available, yet it feels controllable despite this. As Butterfly produces it, a premium brand, it is unsurprising that it is of the highest quality.
The Viscaria feels great at all distances from the table. This is despite the fact that Butterfly advertises it as excelling at a close distance. It also has a pretty good feeling, given its speed. This gives you more control and feedback to perform higher-quality strokes.
In terms of stiffness, the blade is around average. This provides a great balance between adequate dwell time for high spin loops and a level of stiffness where smashes feel efficient. Therefore it covers all of the bases of the offensive game.  
The Viscaria best suits players who are versatile loopers and are comfortable looping at any distance from the table. Ideally, you should play a fast game. But if you rely on killing every ball you can with power loops, a slightly faster blade may be more up your alley.
Moving on to drawbacks, there aren't that many. As with all Butterfly products, it is no surprise that the Viscaria is costly. It certainly does not provide the best value for the money, but the quality is there.
More of a pet peeve is the design of the blade. As it is an older model, the Viscaria logo strikes me as quite old-fashioned looking. A revamp would have been nice. In my opinion, it falls quite short of stunning-looking blades like the Timo Boll ALC. But then again, this has no impact on performance and may not matter to you.
Pros
Fast
Controllable
Great for looping and smashing
Cons
Appearance — A touch old fashioned
Slightly head-heavy
Expensive
Why is the Viscaria so Popular?
Simply put, it has stood the test of time. Like the Yasaka Mark V rubber, it has become a dependable piece of equipment that players can rely on. Butterfly has not produced similar blades at lower prices; therefore, it has not been outcompeted by new products.
Much of its popularity is also attributed to its widespread usage by table tennis players. If it's good enough for the pros, it's certainly good enough for us. Timo Boll, in particular, probably added to its appeal the most. He used the blade for a large stint of his career, and he is a fan-favorite player.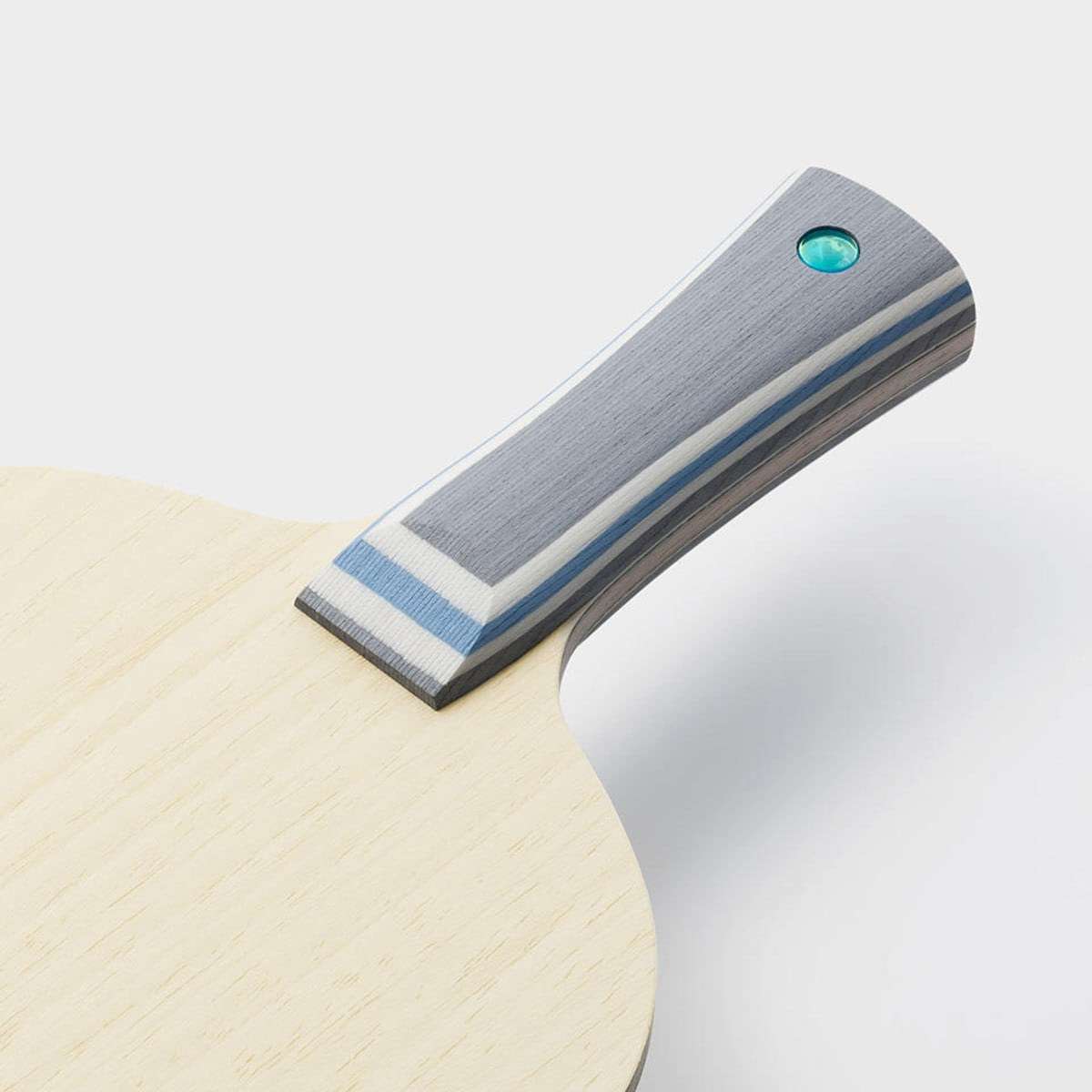 What is the Difference Between the ALC and the Viscaria?
Distinguishing differences between blades of similar composition is an essential yet challenging task. Many of Butterfly's blades have almost identical playing characteristics, making it difficult to choose the right one. If we compare the stats provided by Butterfly for the Viscaria and the Timo Boll ALC, they are the same. Both rate 11.8 for reaction property (a measure of speed) and 10.3 for vibration property (a measure of feeling).
As such, these two blades may feel identical to most players. The main difference is that the Viscaria is slightly softer — some players think the surface of the ALC is treated, which explains the outer hardness.
However, beyond this, there are no substantial differences between the two. Comparisons between these blades vary from player to player. It is my opinion and many others that this is down to production variation. All blades have a small weight variance from product to product. The weight of your Butterfly Viscaria might be 85g, but then again, you might get a 90g version. This variance most likely accounts for the conflicting views regarding stats such as speed and dwell time.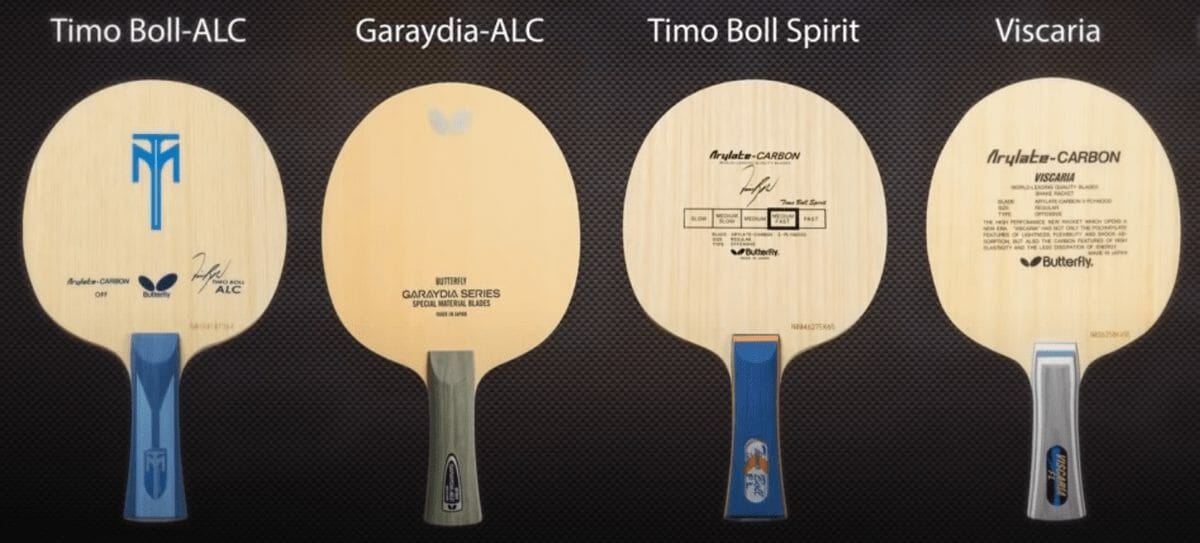 About Butterfly
Butterfly is one of the largest global table tennis brands in the world. Founded in Japan in 1950, they helped pioneer the sport with their early rubbers and blades. And they have continued to do so in the modern era.
In 1983 they established a specialized training and research center in Tokyo to improve testing and produce higher quality equipment. Collaborating with table tennis professionals was a key part of this. And products of this relationship have helped players win World Championships and other major events.
Alternative Options
You're really spoilt for choice when it comes to Butterfly blades. They have many fantastic options. But rather than a list of all the new models, I think it's perhaps best to start with some of the older ones. You can also check our list of the best table tennis blades on the market. The Viscaria was first released in 1993 and marked Butterfly's first ALC blade. The next that followed was the Timo Boll Spirit in 2000 and then the Timo Boll ALC in 2008.
The first three ALC blades are commonly compared with one another and play very similarly. In fact, Timo Boll played with all three throughout his career before settling on the ALC. He found it to be the best suited to his game. Generally speaking, the Viscaria and ALC tend to be more popular, but this is not to say that you should avoid the Timo Boll Spirit. If price matters to you, the Spirit may be the best choice as it is around 30% cheaper than the other two blades.
A newer blade that might pique your interest is the Zhang Jike ALC. It's currently priced the same as the Viscaria but is much newer. Interestingly, it also has the same reaction and vibration property, making it a great alternative.
Conclusion
The Viscaria by Butterfly may be old, but what does that matter? It still hangs with Butterfly's top blades, and that is all you should care about as a player. As ALC blades share a near-identical composition, they all perform very similarly. So it is quite difficult for me to boldly state that this is the blade you should be getting over others. The differences will be tough to notice, especially if you are not an advanced player.
I would always recommend keeping an eye out at your club and seeing if anyone uses the blade in question. This helps you get a better picture of what it is like to use. The advantage here is that the likes of the Viscaria and Timo Boll ALC are very common among players. You might just get to compare the two!
Yet if small differences make little odds to you, I can wholeheartedly recommend the Butterfly Viscaria. While I marginally prefer the ALC, it is a top blade for the offensive style and this is backed up by professionals who continue to use it despite its age.

Freelance writer. Table tennis enthusiast. Lover of all things online. When I'm not working on my loop game I'm probably binge-watching some fantasy show.