Zhang Jike: Table Tennis Player Profile
Name: Zhang Jike
Nationality: China
Date of Birth: 02/16/1988
Grip: Shakehand
Hand: Right
Playing Style:Attack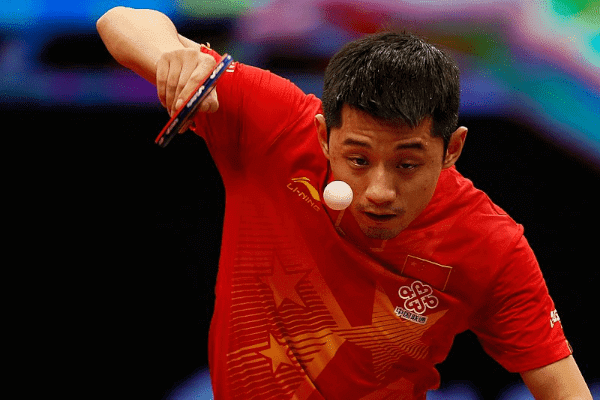 Zhang Jike Biography
Born on February 16th, 1988 in Qingdao, Shandong, Zhang first began to play table tennis when he was four years old. Like many world-class athletes, his parents pushed him into the sport. Fortunately, his father was a table tennis coach, which meant Zhang received quality training from an early age.
At first, Zhang Jike was reluctant to commit to table tennis, as he preferred soccer. But his father's tenacity for him to play table tennis eventually prevailed. He subjected young Zhang to a strict training regimen, which consisted of exercises like leapfrogging, jumping, and side-stepping.
At the time, Zhang was too short to reach the table, so his father had him stand on a raised platform. This way, he could get a head start and become familiar with the strokes he would need to perfect. In 1995, at only seven years old, Zhang joined the Qingdao Second Amateur Sports School. He was the youngest of the 16 players in the table tennis squad, but was incredibly driven.
A year later, he entered his first provincial competition, demonstrating great skills for someone his age. And, the following year, he achieved first place in the Shandong Hope Cup Junior Table Tennis Singles Championship. Over the next three years, he would win this tournament every time he competed.
Zhang's Journey to the National Team
Over the years that followed, Zhang would go on to win bigger events such as the National Northern Junior Division, which would raise his stock. Finally in 2002, at the age of 14, he joined the National Second team. He continued his great performances by winning three championships. A year later, he made the National Team, alongside the legendary Ma Long.
Unfortunately, this super spell for Zhang was short-lived. But it wasn't through the fault of his own; rather, it was through his actions off of the table. Zhang was a gambler, a practice forbidden if you were on the National Team. This resulted in his expulsion from the team. Saddened and humbled by the experience, Zhang returned home and worked hard to improve himself. After two years passed, the National Team allowed him to re-join.  
Zhang began winning competitions on the world stage in 2009. He claimed both a bronze and silver medal at the World Championships in Yokohama, in the men's doubles and mixed doubles events, where he competed alongside Hao Shuai and Mu Zi. That same year, he won gold and silver at the Asian Championships, but this time in the singles and team events.
Yet perhaps his best win of that year came in the World Cup in Linz, where he won a gold medal in the team event. This was his first major worldwide gold medal, and it would be the first of many.
Zhang Jike World Ranking
It would only take Zhang one more year to secure his first gold at the World Championships after settling for a silver and bronze in 2009. He won his first gold medal in the team event when China overcame Germany in the finals. Zhang put on a great show, dropping just two games in his five matches.
In 2011, it was time for him to prove himself in a singles World Championship event in Rotterdam — no easy task! However, the Zhang Jike was ranked #3 in the world at the time, so his chances were good. After a relatively untroubled first four matches, Zhang was successively matched with three legends.
First was Wang Liqin in the quarters, one of the greatest players of all time. He beat Wang 4-2. Then in the semis, Zhang faced Timo Boll, who was ranked 2nd in the world. He made light work of the German and beat him 4-1.
Unsurprisingly, his biggest obstacle came in the final, as he was matched against Wang Hao, the world champion. Yet Zhang Jike rose to the occasion, beating his fellow countryman 4-2!
Olympic Success
Having secured singles titles in the World Championships and World Cup, Zhang's focus shifted onto the Olympic Games. By 2012, he was one of the top players in the world. He was therefore offered a place in the Chinese Olympic team, entering in both the singles and team event, where he achieved first place in both.
Zhang Jike once again performed at the highest of levels, and would only lose one match at the Olympics to Timo Boll, where he lost 3-1. However, wins from the rest of his team against Germany, and then a 3-0 sweep against Korea secured him his gold.
In the singles, his greatest test came against Vladimir Samsonov, seeded number 9. Samsonov pushed him to the edge but Zhang showed his strength, winning 4-3. He would go on to lose a game each to Jiang Tianyi and Dimitrij Ovtcharov in the quarter-finals and semis before once again facing Wang Hao in another final. This time, he improved his previous score, winning 4-1. However, three games went past deuce with the first being 18-16 to Zhang — a much closer game than face value.
Plagued by Injury & Controversy
Zhang has always been a controversial figure. This might be one of the reasons he has such a strong fanbase. In the past, he ripped his shirt off after his Rotterdam World Championship win and even kicked apart barriers in his 2014 World Cup win. The latter cost him around $38,000, as the International Table Tennis Federation decided to withhold his prize money following the outburst.      
Injuries are another strong component of Zhang's career. They have riddled his body for several years; although he was able to manage them for a while, they may have finally caught up with him. In 2016, he withdrew from eight consecutive events, which led many people to believe it might be time for him to retire.
Zhang suffers from congenital lumbar spondylosis. This condition caused him many waist injuries over the years, due to regular high-intensity training. Back, shoulder, and leg injuries also played their part in keeping him off the table.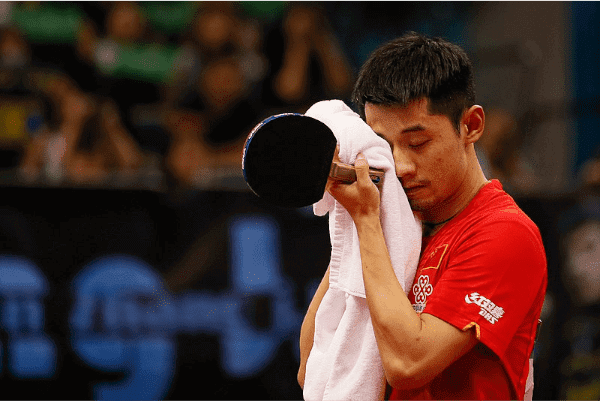 Ma Long vs Zhang Jike
Having joined the National Second Team at the same time, and being good friends, Zhang Jike and Ma Long will always share a somewhat warm rivalry. After all, both are former world champions.
Despite Zhang's great success, he falls quite short of Ma. In total, the pair have met on 42 occasions, with Zhang winning 11 of those games. This gives him a win rate of 26%. Ma also holds numerous records, and has far more titles to his name.
Zhang Jike Net Worth
As a former world champion and the holder of many titles, Zhang Jike is presumed to be very wealthy. Some sources estimate him to be worth between $1.5 million and $4 million.
However, another source estimates his worth to be ¥1 billion, which equates to around $15.5 million. Keen fans have spotted him sporting expensive watches and luxury cars, in addition to his estate and tea chain company.
Zhang Jike's Style
Zhang Jike is a two-winged attacker and has a very strong backhand compared to other players. His banana flick in particular is one of his strongest shots.
Zhang also has a very iconic reverse pendulum serve. He will often switch between the reverse and standard pendulum to mix up his spin and placement. This makes it much harder for his opponents to make the initial attack.
Below are some of Zhang Jike's best rallies.
Zhang Jike's Achievements
Zhang Jike is a former world #1, belonging to a prestigious group of some of the top players of all time. However, he was able to take this a step further to enhance his legacy.
Zhang Jike's greatest achievement is his career Grand Slam, and he's the fourth male player in history to win one.
A player obtains a Grand Slam by winning the singles events at the Olympics, World Cup, and World Championships. He also holds the record for the fastest Grand Slam win. After winning his initial World Championship title in 2011, he went on to claim the World Cup and Olympic title in just 445 days. This is a record that will take some work for someone to beat!
Zhang Jike has many titles to his name. What is surprising is the proportion of golds to silvers and bronzes in the Olympic Games, World Cup, and World Championships. He holds 16 golds, 3 silvers and 3 bronzes. Very respectable! Below are all of his major gold medal wins:
Olympics X3 – Singles, Team – 2012, 2016
World Cup X6 – Singles, Team – 2009, 2010, 2011, 2013, 2014, 2015
World Championships X7 – Singles, Doubles, Team – 2010, 2011, 2012, 2013, 2014, 2015, 2016
Asian Championships X4 – Team – 2009. 2011, 2013, 2015
Asian Games X4 – Doubles, Team – 2010, 2014
Zhang Jike Equipment
Sponsored by Butterfly, the Zhang Jike blade is the Viscaria. As for his rubbers, he uses Tenergy 80 on his backhand and Hurricane 3 NEO on his forehand.  
With a setup like this, the Zhang Jike paddle is fairly typical of most Chinese players.
We have reviews for both Tenergy 80 and Hurricane 3 NEO available if they interest you.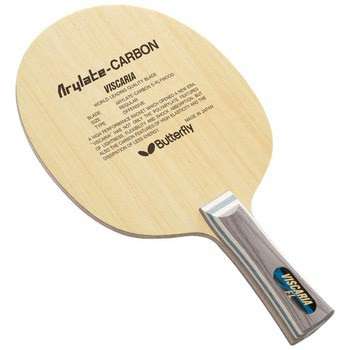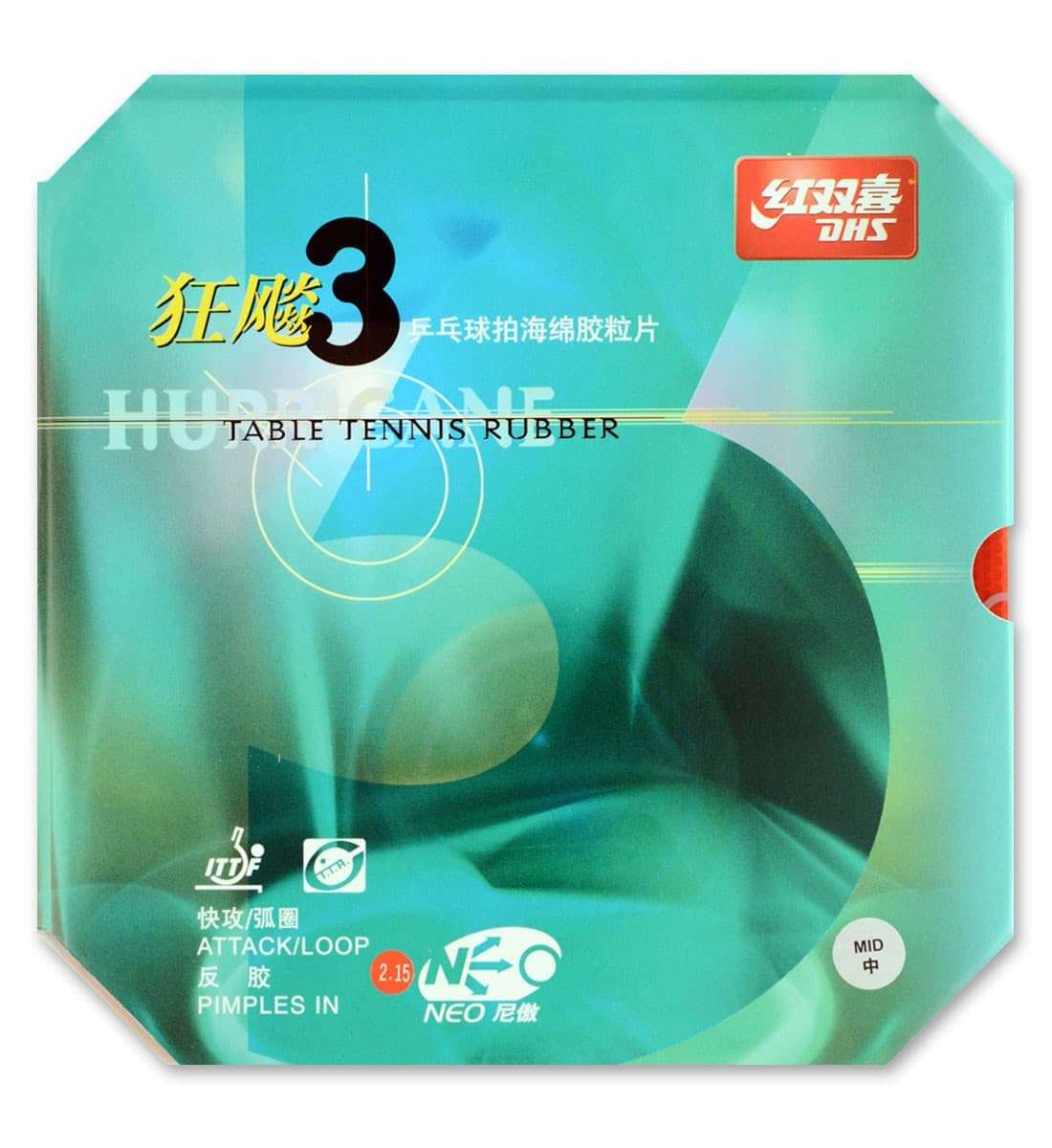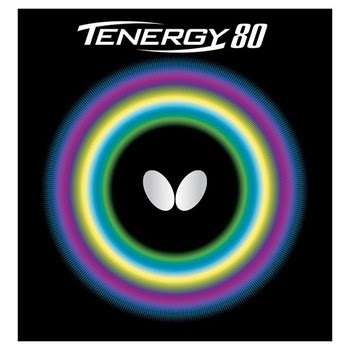 Zhang Jike's Future
Predicting Zhang Jike's future is rather challenging because he's been relatively quiet in the media. He has not publicly retired, yet his last match dates back three years, in 2018.  
After his injury-ridden year of 2016, Zhang confessed to fans that he was "already prepared to retire." Yet, he promptly changed his tune stating his intention to fight for a place at the 2020 Tokyo Olympics. Of course, he did not end up competing in the event, and it appears that he did not pursue it either. His injuries likely prevented him from doing so.
One might suspect this may be the end of the line for Zhang's international table tennis career. Even if his body heals, making a comeback after such a long lay-off would be incredibly challenging. He would also struggle to make the team, given the form of Ma Long, Fan Zhendong, and Xu Xin.

Freelance writer. Table tennis enthusiast. Lover of all things online. When I'm not working on my loop game I'm probably binge-watching some fantasy show.