Killerspin Jet 500 Review
Today we're reviewing the Killerspin Jet 500 which is a ping pong paddle in the upper middle price range. It's high-quality rubbers, blade and sponge all work together to bring you a great combination of speed, spin and control to help you rule the table tennis table.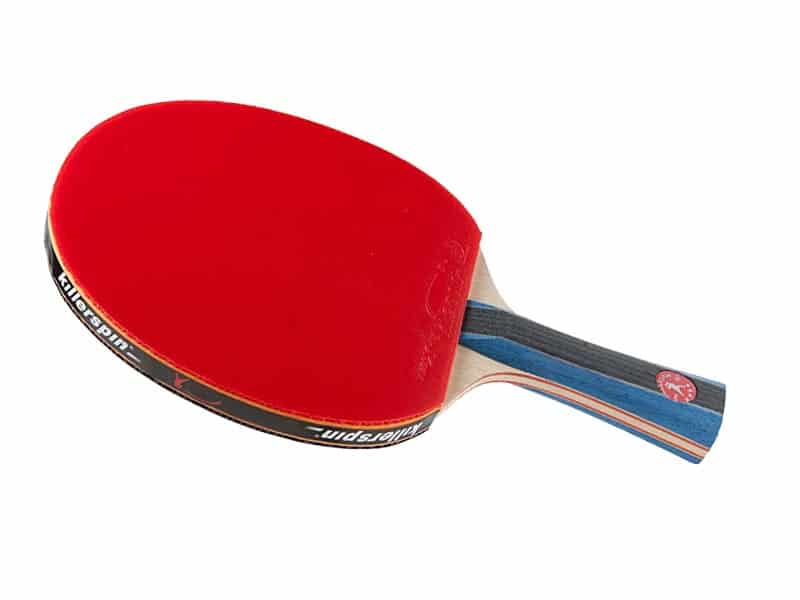 Overview of the Jet 500
Its great grip is complemented by a soft blade that makes the racket almost an extension of your hand, to the point that you might forget you have a racket in your hand at all. This makes your game come together naturally and with much greater precision. As your comfort level handling this well-crafted instrument of quality table tennis play grows with practice, your power game is bound to improve. That can be the difference between extending a point during a keenly competitive game or closing it out convincingly
And for those who do not have or care for a power game, this racket offers that deftly soft touch that can enhance the accuracy of those delicate touches and placement shots. This racket handles as well as and in some instances much better than many other rackets in its range. And what makes it a very inviting option is its price point which is as reasonable as can be expected for an instrument of opponent destruction such as this paddle. This racket is perfect for the player seeking to fine-tune their game.
It amplifies and accentuates all areas of your Table Tennis expertise. Backhand, Forehand, topspin, flicking, blocking, or chopping: its player-friendly features give you better control of all your shots, and as a result, greatly improves your game. It does not matter if your game is defensive or attacking; the Killerspin Jet500 gives you the confidence to take your game to a higher level.
As you graduate to intermediate- and advanced-level table tennis play, you want to ensure you are using equipment that suits your playing style and skill level, that means you need the equipment to match and highlight your skills. This paddle will help you become a better player overall. It is durable and soft to the touch when you need it to be. And, it is sturdy enough to make those difficult shots requiring dexterity, flexibility, and perfect placement that much easier when shot selection makes them anything but optional
Conclusion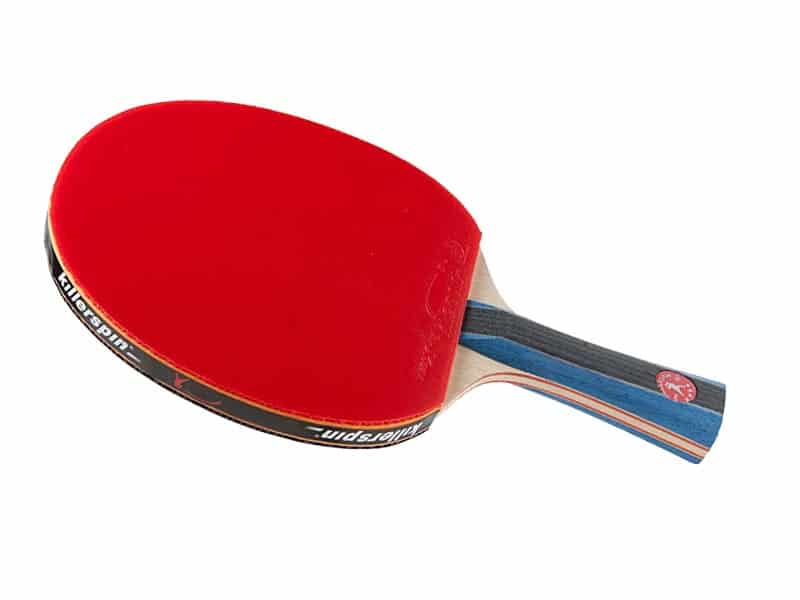 The Killerspin Jet 500 is one of the top paddles available in its price range to help bring your A game each and every time. It is made by a very respected brand known for its durability, good quality materials and design to help you make more winning shots. Want more recommendations? See our post here where we cover all our favorite ones.

Eugene (Gene) Sandoval has been one of those guys who spent too many hours around ping pong tables in high school. However, soon enough, Gene understood that there is more to ping pong than having fun. That is how he started a journey that made Eugene one of the experienced semi-professional ping pong players in the United States. As the founder of the PingPongRuler, Eugene spends most of his time surrounded by ping pong tables and research. He always has this knack for coming up with new ping pong strategies and telling the good and bad equipment apart.