Killerspin Diamond C Review
When speed matters, the Killerspin RTG Diamond C is one racket that deserves serious consideration by any Table Tennis player who plays competitively or who intends to play at a high level. This racket is perfect for an up-tempo style of play as it is built with the ultra-fast energetic game in mind.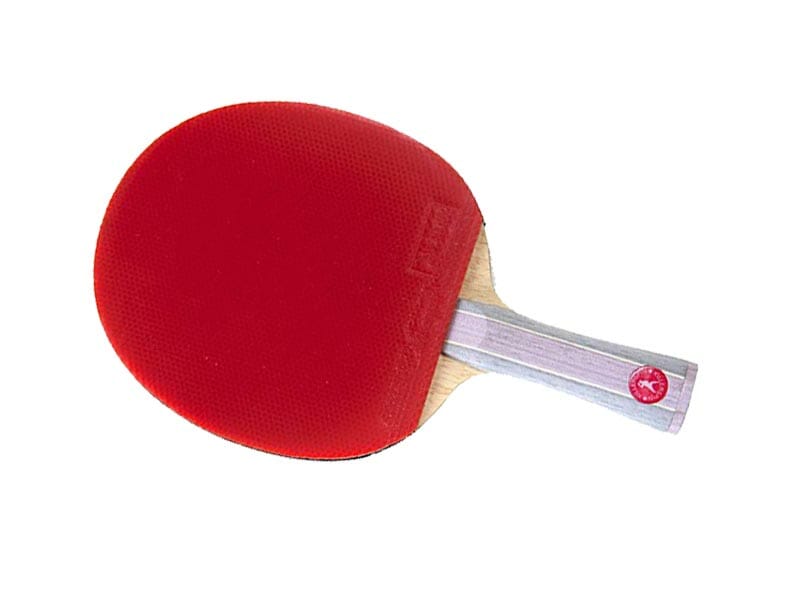 The racket meets and exceeds the ITTF standards for in-competition rackets and features a unique design and build. Notably, it comes with ITTF approved Nitrix 4Z rubbers and with straight or flared handles.
But one of its manufacturing nuances from which it derives its speed is the composition of its seven layers. It is a combination of 2 layers of carbon and 5 layers of wood in this Diamond C blade. This is no ordinary racket when it comes to speed. It has a blade speed rating of 9.8 which is right up there with the best speed rackets in the industry.
It weighs in at a comfortable 9.6 ounces. That is light enough for a power/speed game but heavy enough to give good balance. Overall this racket offers power, speed and ease of movement in a neat package for the agile Table Tennis player. Some may consider the paddle a bit pricey for a Table Tennis racket, but as noted it does have some redeeming characteristics that make it an attractive buy advaned Table Tennis players.
It is also competitively priced, which some may consider a bit pricey for a speed racket but as noted it does have some redeeming characteristics that make it an attractive buy for power/ speed players:
It is a speed racket that packs a serious wallop as far as the power game goes which makes it a good option for those players who want to combine speed and power in their game
It has the grip of an ergonomically designed racket
Its carbon and wood layered composition makes for a larger sweet spot on the blade
This racket comes pre-assembled which means you open and use as soon as you find the right competition.
Conclusion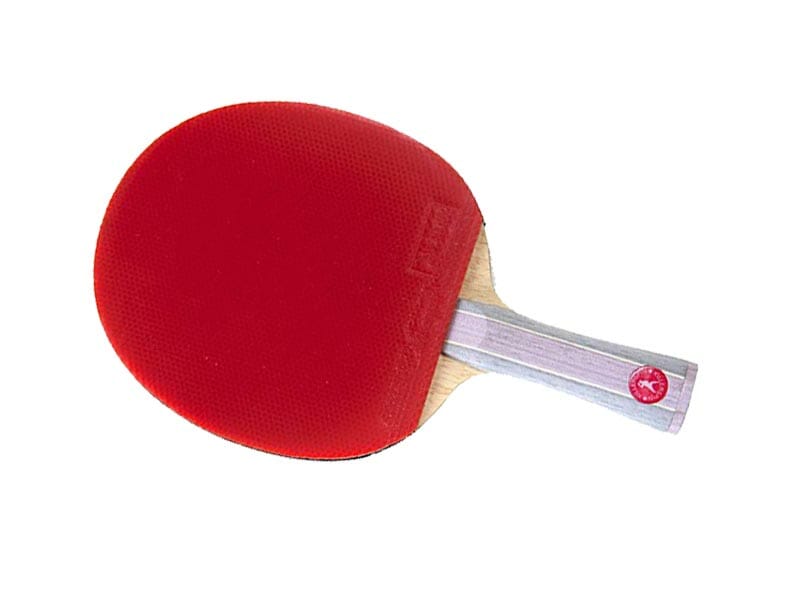 The features for this racket can be a negative for some table tennis players. Players that have a different style of play than the rackets purpose may find they don't enjoy this racket. These players should check other options that better match their skill level and style of play.
Read more: The Best Table Tennis Rackets of The Year
And even for those table tennis players who have a speed/power game, there are similar rackets out there that come close in terms of what they offer at a significant differential in price. But the key here is that the Killerspin RTG Diamond C delivers on all that it promises and is a great value for the money in that regard.
It is an excellent option for tournament play and it is strongly recommended. Players with more of a power style will love the feel they get from this Table Tennis racket that will take their game to a new level.
Check also: Killerspin Kido 7P

Eugene (Gene) Sandoval has been one of those guys who spent too many hours around ping pong tables in high school. However, soon enough, Gene understood that there is more to ping pong than having fun. That is how he started a journey that made Eugene one of the experienced semi-professional ping pong players in the United States. As the founder of the PingPongRuler, Eugene spends most of his time surrounded by ping pong tables and research. He always has this knack for coming up with new ping pong strategies and telling the good and bad equipment apart.