The Kettler Match 5.0 is just an Ok table. To be honest, it doesn't compare to the same tables in the same price district. At ¾" inch the surface is the correct thickness for what you would expect for a table around this price, and the table looks pretty good, but assembly is apparently quite difficult. While that could be due to the individuals or the manufacturer's instructions, either way, you should know that you can always look-up the assembly instructions online for a step-by-step guide.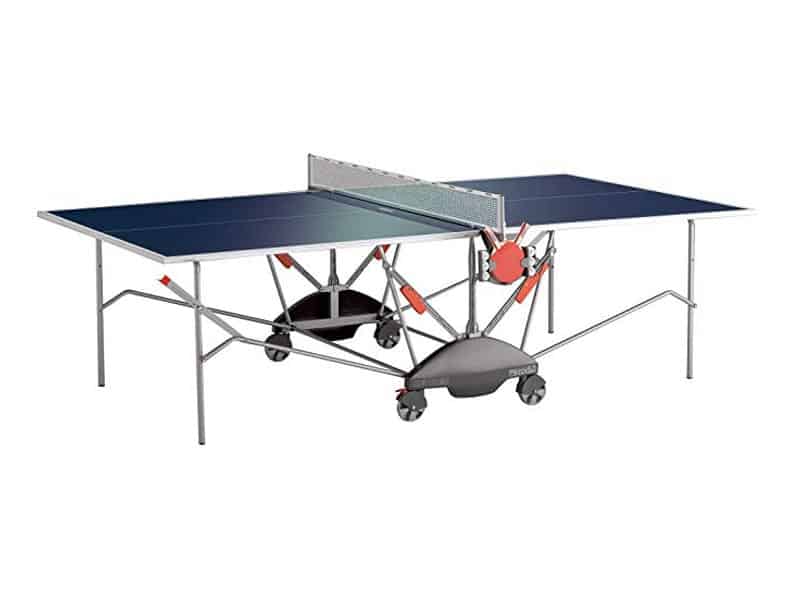 The table comes with a 3-year warranty so any problems can always be fixed by sending the table in for free. Also, you know the company Kettler will handle your problems with a quick and absolute-resolute as they are one of the leading Table tennis manufacturers in the world.
Specifications:
Indoor table tennis table with 3/4-inch special wood table top
Specially 1-inch aluminum profile table top edge
Fixed net includes automatic tensioning device for maximum tautness
Includes side racquet and ball holder; folds up for easy storage
Measures 108 by 30 by 60 inches (W x H x D); 3-year warranty
Conclusion: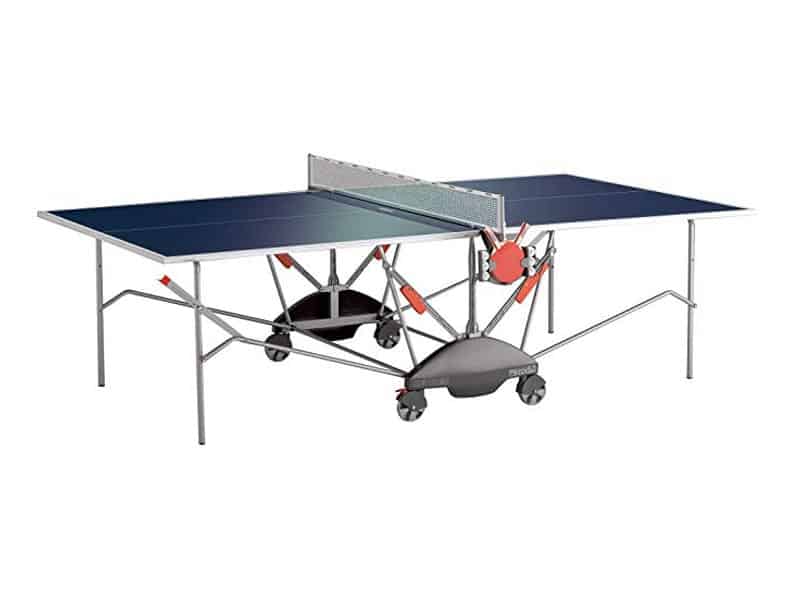 I would not purchase this table because I think there are either cheaper Indoor Tables tennis tables with better or the same specifications or slightly more expensive tables with better specifications.
This table looks nice and perhaps the extra price falls in the completely wood table, but besides that and the net-tightening system, this table is nothing to scoff at. I recommend checking out the STIGA Advantage or the JOOLA Inside Table tennis table. You can also see our regularly updated best indoor table tennis table list here.

Eugene (Gene) Sandoval has been one of those guys who spent too many hours around ping pong tables in high school. However, soon enough, Gene understood that there is more to ping pong than having fun. That is how he started a journey that made Eugene one of the experienced semi-professional ping pong players in the United States. As the founder of the PingPongRuler, Eugene spends most of his time surrounded by ping pong tables and research. He always has this knack for coming up with new ping pong strategies and telling the good and bad equipment apart.