The JOOLA Tour 1800 table tennis table is a mid-tier ping pong table for individuals that want simply want a relatively good table, but not necessarily ITTF approved tournament quality.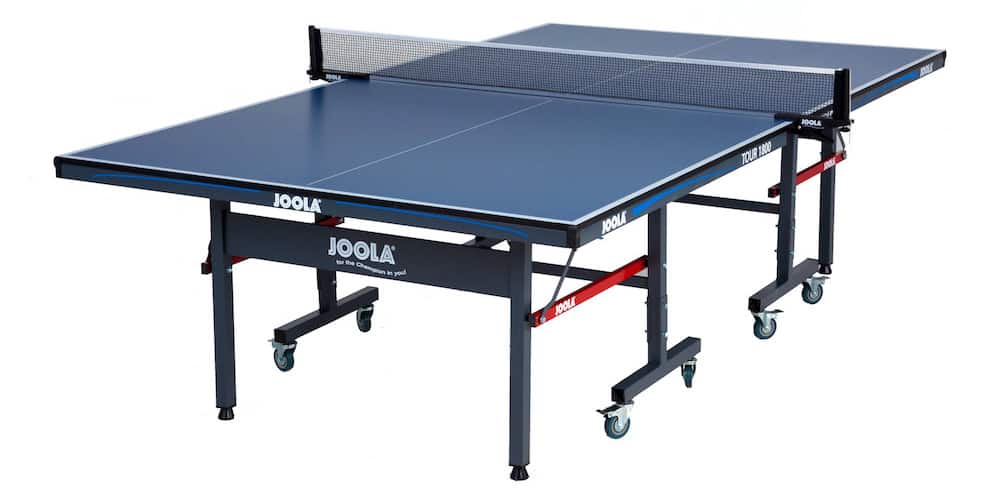 The surface of this table is 19mm thick, this is not a poor thickness but other tables have seen larger for the same price. However, this table is still pretty good. Click here to check out our favorite tables.
JOOLA is a company you can trust, they're one of the leading manufacturers of Ping-pong tables in the world. Past worries and complaints by customers were met with upstanding resolution and were happy to fix out problems.
Specifications:
18 mm painted table surface
40mm Black powder coated metal undercarriage
Automatic folding legs
Four locking casters
Double anti-tilting device for added safety
This table is great for people that would have trouble folding or opening other tables out of storage like children or the elderly. Ping-Pong is actually a great sport for older people and has been reported as one of the healthiest sports for older individuals.
This table is still great for children though, it's got 40mm black powder-coated under carriage that prevents the table from bending inwards. People, children especially, love to sit on the Table tennis table and this ultimately bends the chassis out of shape and ruins the table. The thicker under-carriage prevents this from happening, and should you encounter a problem, this table comes with a 3-year warranty.
Not only does it have a solid structure and durable surface but it's built with double anti-tilting device for extra safety. You know that your children or kids will be safe playing this table. People have reported this is the best Ping-Pong table for kids, and I would have to agree, it's very safe.
Other models in the JOOLA Tour series
There are two other models in the JOOLA Tour series that you might be interested in. If you're looking for a cheaper option then you might want to check out the JOOLA Tour 1500. It has a thinner surface thickness and so doesn't get as good of a bounce as the Tour 1800 but that's to be expected. Here's our JOOLA Tour 1500 review.
If you have some extra money to spend on your table then you could also check out the JOOLA Tour 2500. It has a 25mm (1″) thick table surface so has one of the best bounces you can get from a table. It's our number one most recommended table! For more information on this model check out our JOOLA Tour 2500 review here.
About the Brand: JOOLA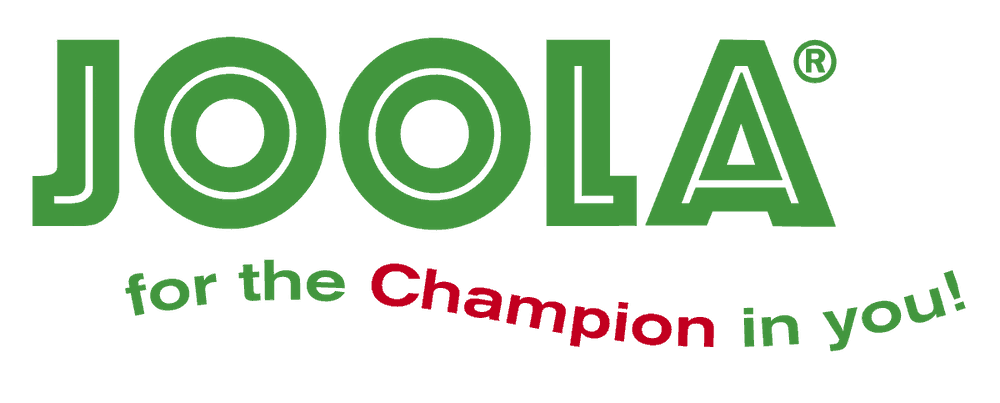 JOOLA are one of the largest table tennis manufacturers in the world dominating the US market when it comes to high quality products. They make all sorts of equipment such as tables, paddles, robots and accessories and get very good reviews from customers.
JOOLA Tour 1800 Deals
There are a few current deals on the Tour 1800 that would be worth looking at. We try to keep these deals and offers updated as much as possible so check back to see if we have any others.
JOOLA Tour 1800 and iPong Trainer Motion
If you're looking to up your game and purchase a table tennis robot to help you train then check out this bundle which contains the JOOLA Tour 1800, an iPong Trainer Motion robot, 80 ping pong balls, an iPong Pickup Net and stand saving you $80. Check out the deal here.
Set of 3 JOOLA Tour 1800s
If you're looking to purchase more than one table for a school or table tennis club then check out this deal on 3 x JOOLA Tour 1800 and save over $1000. It's much better than purchasing the tables individually. Check out the deal here.
Conclusion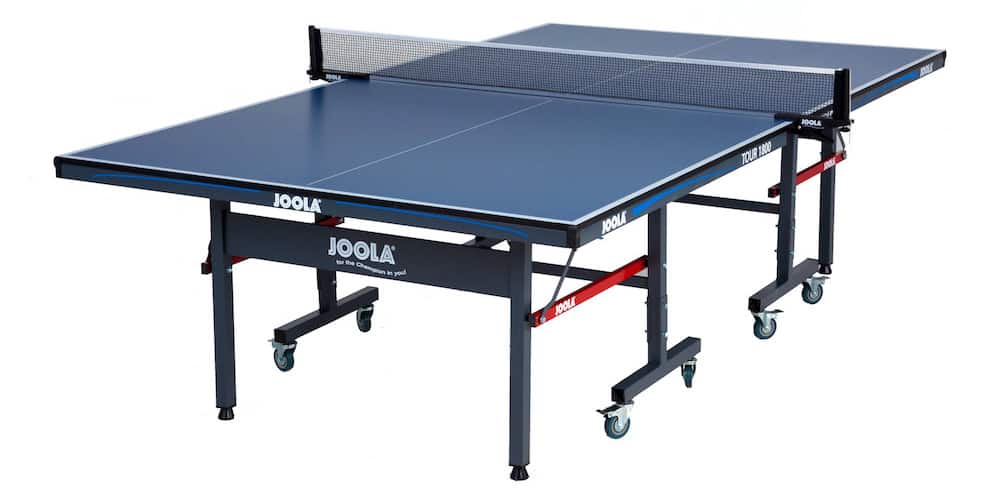 For the average player or person wanting to improve their playing then the JOOLA Tour 1800 could be a great choice. It's won't have the bounce quality of a professional or competition-level table but most people don't need that. It gets fantastic reviews and we highly recommend it too.

Eugene (Gene) Sandoval has been one of those guys who spent too many hours around ping pong tables in high school. However, soon enough, Gene understood that there is more to ping pong than having fun. That is how he started a journey that made Eugene one of the experienced semi-professional ping pong players in the United States. As the founder of the PingPongRuler, Eugene spends most of his time surrounded by ping pong tables and research. He always has this knack for coming up with new ping pong strategies and telling the good and bad equipment apart.