The JOOLA iPong Pro is a relatively inexpensive table tennis training robot. It is designed to give casual players a good time, not for intense practice or training. While the robot seems to perform adequately for its price, it should not be bought under the impression that it has the ability to deliver a rigorous practice session.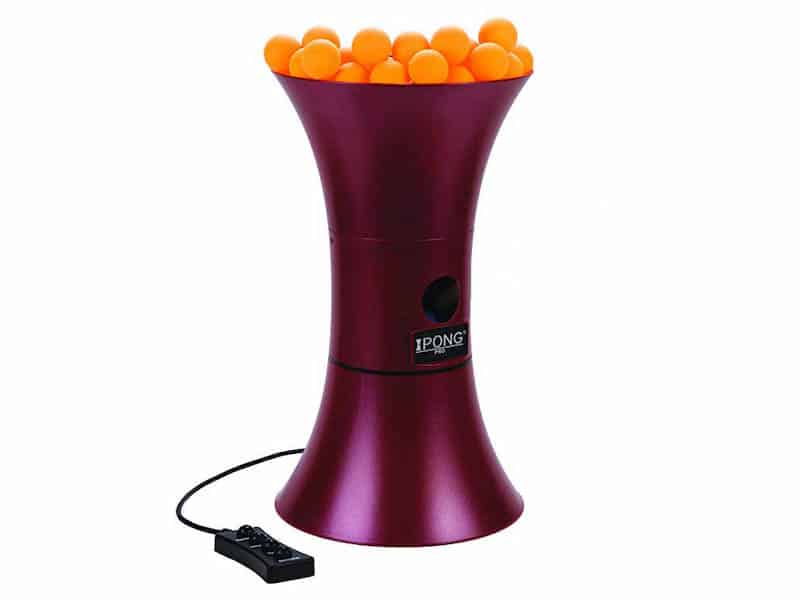 The description JOOLA gives when describing the robot is that "they understand that players come in all forms, so the company prides itself on creating table tennis tables and accessories for all skill levels and price ranges". I believe the robot is just that: a good training robot for those not looking to spend a great deal on a more advanced Table Tennis robot. Given that, the robot definitely has its purpose for those recreational players not looking to spend a fortune on a more advanced robot.
Product Overview
In 2009, JOOLA released the iPong Original which was lightweight, easy to assemble, and easy to use that was considerably cheaper than other training robots at that time.
The iPong Original was so successful that in 2011, JOOLA spun off two new additions to JOOLA USA's cast of table tennis training robots: the iPong Topspin and the iPong Pro.
While the Topspin has been made primarily for beginners who want to practice hitting just topspin balls, the Pro Table Tennis Training robot is particularly made for players who can handle different kinds of spins.
However the overview for all these models seems to be generally the same. The purpose of the iPong series is not to provide intense and rigorous practice, but to allow individuals to receive the enjoyment of playing against live serves, and who doesn't like the idea of a robot? In addition, as other customer reviews have agreed, the robot does not have enough power to really aide in developing a player's skill and can sometimes be gimmicky with jams and poor accuracy.
That being said, this training robot definitely has its place in enjoying table tennis. As compared to the iPong Original, the Pro comes with a side-to-side oscillating head feature that allows players to play more lifelike games. The robot has the ability to shoot about 100 shots before needing to be reloaded and also comes with a remote control that lets you adjust the power, frequency, spin, and oscillation. You can train according to your level of expertise, and gradually increase the difficulty of your training. You can also practice returning a variety of backspin, topspin, and heavy topspin (a feature that is not available on the iPong Topspin), which you can control through the wired remote.
Conclusion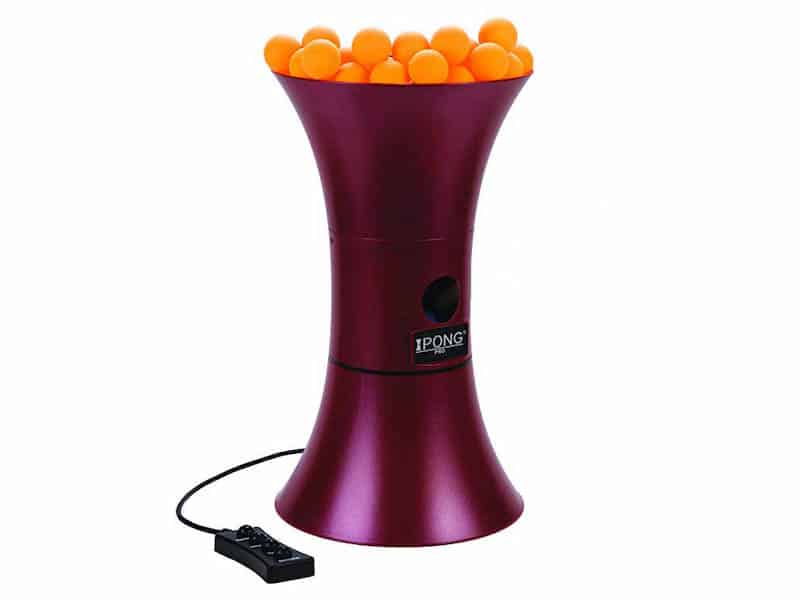 The JOOLA iPong Pro Table Tennis training robot comes in a fiery yet sophisticated red color that differs from the green iPong Topspin and the black iPong Original. Just like the other iPong units, the Pro is lightweight – it weighs just 2.5 lbs and it fits perfectly with all standard-sized 9' x 5' tables Most important of all, this training Robot is available on the market at a very affordable price.

Eugene (Gene) Sandoval has been one of those guys who spent too many hours around ping pong tables in high school. However, soon enough, Gene understood that there is more to ping pong than having fun. That is how he started a journey that made Eugene one of the experienced semi-professional ping pong players in the United States. As the founder of the PingPongRuler, Eugene spends most of his time surrounded by ping pong tables and research. He always has this knack for coming up with new ping pong strategies and telling the good and bad equipment apart.