The STIGA Legacy table tennis table is a recreational level table that is ½ inch thick. This table would be ideal for a home rec-room or for someone looking to get up and running as inexpensively as possible with their first ping pong table. In this review we'll look at the construction of the table as well as its great benefits.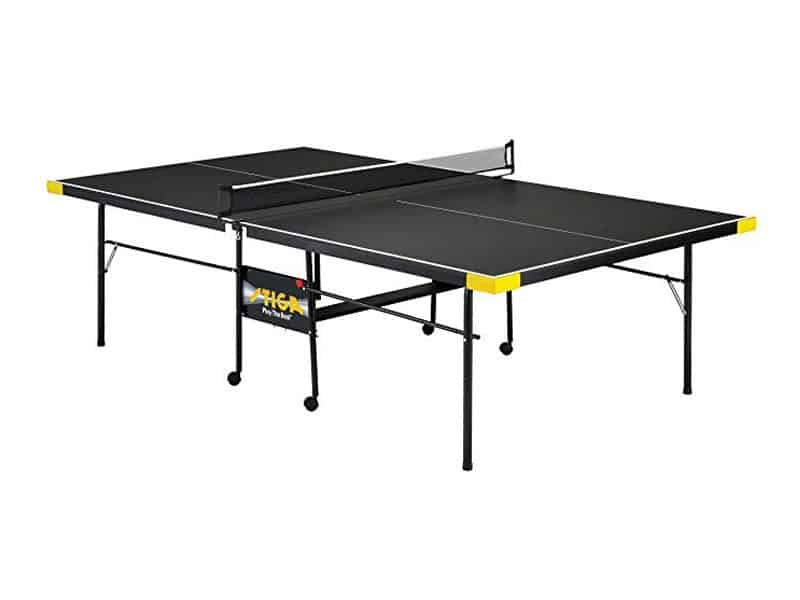 Surface Thickness
The STIGA Legacy is a well thought out cheap Table Tennis table that only focuses on the aspects that matter. The ½ inch playing surface keeps the costs down while still providing an adequate bounce and the multitude of safety features keep children safe. This table is built to last, and is safe and secure. Some safety features include:
Self-Opening legs
Plastic corner protectors
1 ¼ inch steel legs
Great Table For Beginners
Being labled a table for beginners may not sound too appealings, but if you have smaller children or are not sure if you want to get serious about Table Tennis, the STIGA Legacy offers an excellent opportunity to get into Table Tennis without spending too much. This cheap Table Tennis table will get you playing Table Tennis like a pro in no time!
For not much more money though you can get a lot better table than this one. Check out this post where we cover all our favorite tables.
Great For Practice – Playback mode
The single player "playback mode" of the Legacy allows you to practice to your heart's content without requiring an addition player. Building your skills to move up to a tournament level table or just to ensure that you are the undisputed Table Tennis champion between your friends, the play-back mode will allow you trainer faster and harder than never before.
Other Features
Lively bounce
Silk Screened Striping
2'' double wheel Castors
Velcro tension adjustment on net
Review Conclusion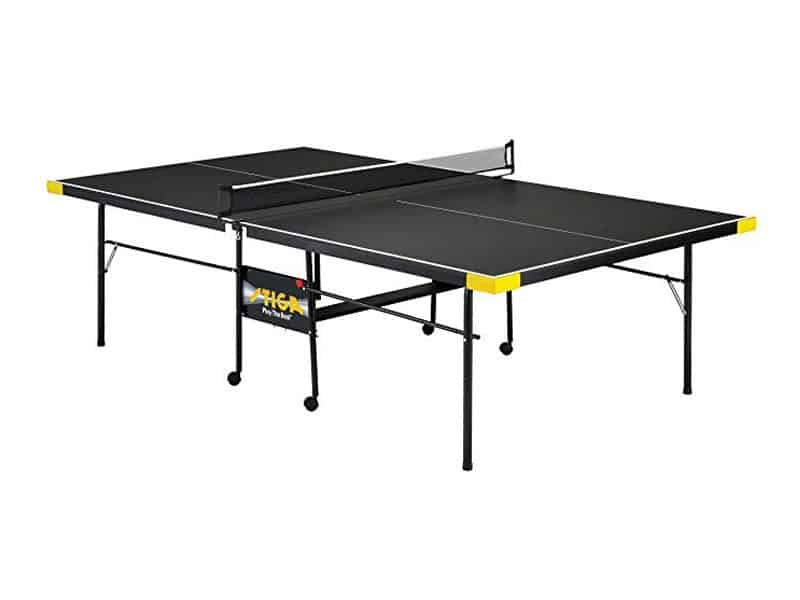 For a cheap Ping Pong table, the STIGA Legacy Table Tennis table makes for a fun addition to any families game room. This table plays like a more expensive table, but is still rather inexpensive, so you don't have to worry about damaging the table. STIGA is a well-known brand as well, so purchasing from STIGA you know you are in good hands.

Eugene (Gene) Sandoval has been one of those guys who spent too many hours around ping pong tables in high school. However, soon enough, Gene understood that there is more to ping pong than having fun. That is how he started a journey that made Eugene one of the experienced semi-professional ping pong players in the United States. As the founder of the PingPongRuler, Eugene spends most of his time surrounded by ping pong tables and research. He always has this knack for coming up with new ping pong strategies and telling the good and bad equipment apart.