Best Ping Pong Black Friday Deals & Cyber Monday
Black Friday is different this year. With everything going on in the world more and more people are shopping online and retailers are making the most of it with offering some really good deals this Black Friday and Cyber Monday weekend on table tennis equipment!
Throughout the year we monitor the prices of hundreds of different products and so are very happy to report back with some of very best Black Friday and Cyber Monday sales we can find. Why pay more when you can pay less!
We're updating this page throughout the day as we spot better deals so check back to see what else we find. Happy shopping!
Top Black Friday Deals on Ping Pong Tables
If you're looking to purchase a ping pong table for Christmas, this weekend is the ideal time to buy one as there are lots on sale right now. To see some of our favorites head over to our list here but here's a few that have big discounts right now.
JOOLA Tour 2500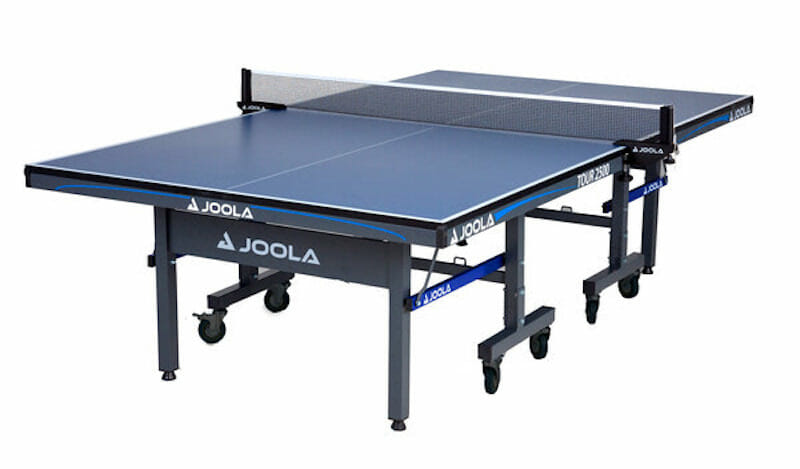 The JOOLA Tour 2500 is one of the most popular ping pong tables this year. It's currently on sale too reduced 26% from $899.95 to only $669.00. Grab it now
Butterfly Centrefold 25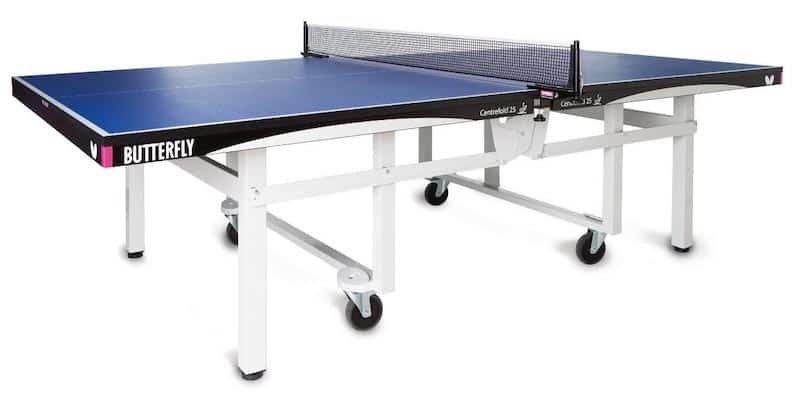 If you're looking for a high end table that's one of the best that money can buy then check out the Butterfly Centrefold 25 which is currently the cheapest price we've ever seen it at.
STIGA Advantage Pro
Another table that's considerably on sale right now is the STIGA Advantage Pro. Grab it now before the price goes back up over the weekend.
JOOLA Regulation Conversion Top
If you've got a pool table and want to be able to covert it into a ping pong table then we'd highly recommend the JOOLA Regulation Table Tennis Conversion that currently has a big sale on. Get the best price below.
Top Black Friday Offers on Ping Pong Paddles
If you're looking to upgrade your paddle or perhaps looking for a lower priced Christmas present for a loved one then a new paddle could make the perfect gift for ping pong lovers. We've written up our favorites ping pong paddles here but below we've listed some of the ones with the largest discounts right now.
Killerspin Jet800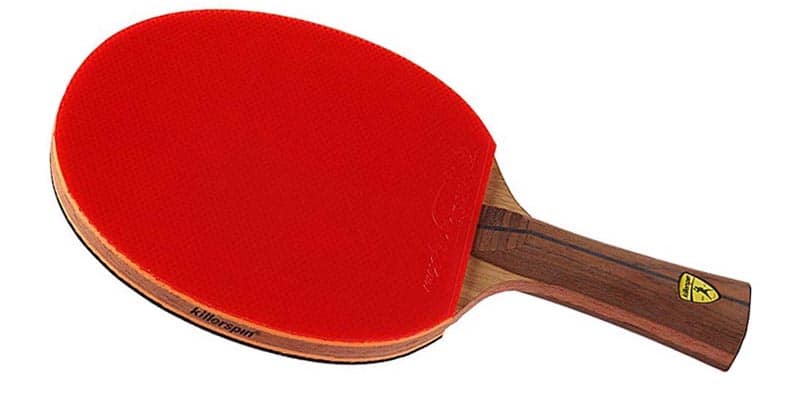 One of our favorite recreational paddles Jet800 is currently down to $89.99 from $99.99. Not only that, but they're also currently including 6 x Killerspin balls (worth $20) for free! Get the limited time deal here.
JOOLA SpinForce 900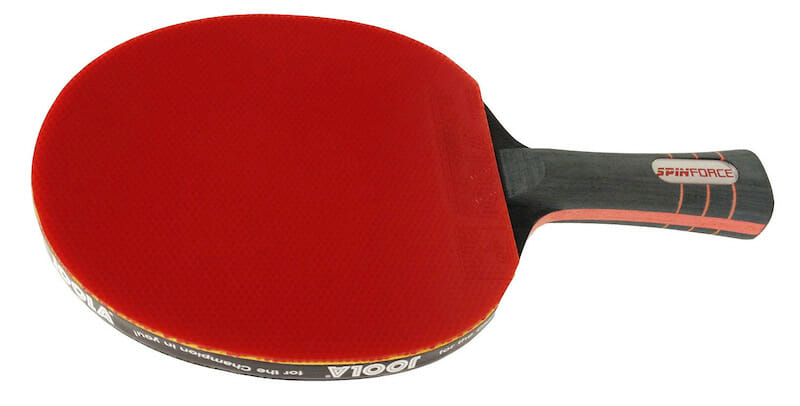 Currently down from $154.95 to $129.99 is the JOOLA SpinForce 900. A high power and speed 7-ply paddle from reputable brand JOOLA this is one not to miss!
Best Black Friday Offers on Table Tennis Robots
To get better at table tennis you've got to practice. But, it's not always easy to find someone to play against! One option is to get a table tennis robot as your partner. These awesome machines fire balls at you to help you train and hone your skills. Check out our best list here or see our favorite deals below.
The Power Pong 5000 Robot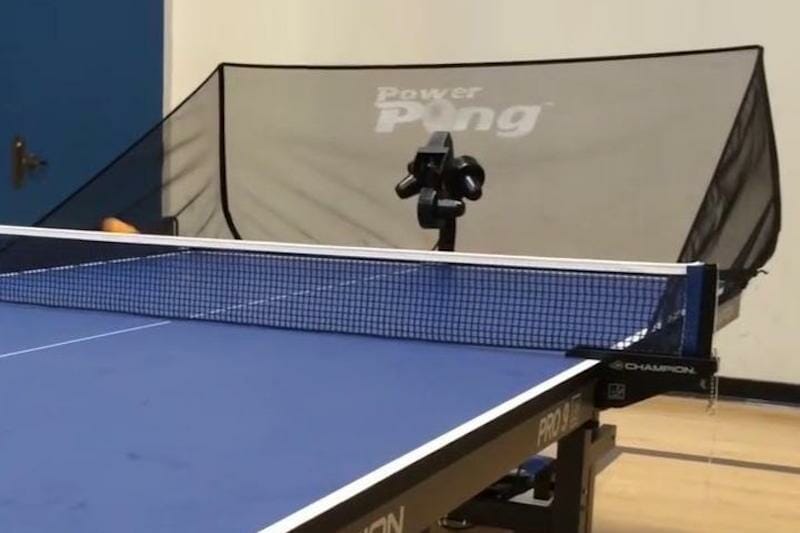 For the serious players among you wanting to take their game to the next level, we can't recommend highly enough the Power Pong 5000 table tennis robot. We listed all the reasons why in our review here but it's currently 20% off here: Not only that you can get an additional $50 off if you use the code PP50 at the checkout. Hurry though, it ends on the 30th November.
The iPong Trainer Motion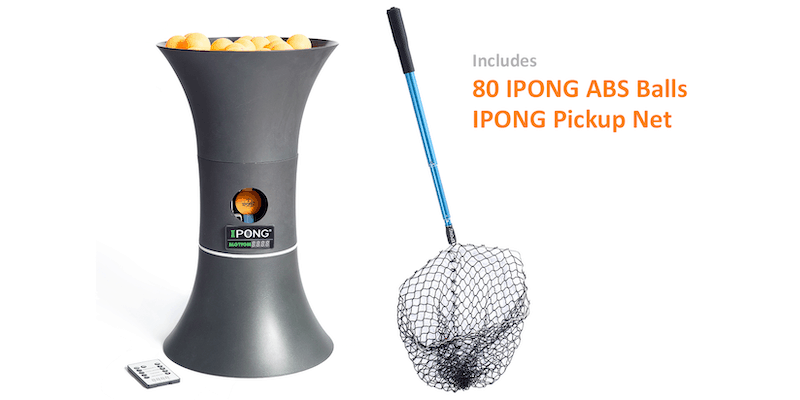 For those of you on a tighter budget for a robot, we'd suggest taking a look at the iPONG Trainer Motion which is currently 20% off for a limited time only. Get the best price below!
Amazing Black Friday Deals on Ping Pong Accessories
There are so many great deals on table tennis accessories like ping pong balls, paddle cases, net and post sets plus loads more. Here's a few of our favorite products that are currently on offer.
On Amazon
Other Retailers
Other Great Black Friday Deals For Table Tennis Products
Lastly, we want to tell you about the Amazing deal on Table Tennis University is currently having. Enter the code BLACKFRIDAY at checkout to get $100 off the premium course.