Games room tables are a great activity to bring the family together, but unfortunately, they can take up a lot of room. So much room, in fact, that you're often forced to choose which one you'd rather have.
For those who find it hard to choose between pool and ping pong, however, there is another option: multi-game tables. These wonderful creations are tables that accommodate two or more games, giving you the ability to switch the game you want to play whenever you feel like it.
We'll be sharing our reviews of what we think are the best multi-game tables on the market in 2021 as well as a buying guide to help you choose the right one for your rec room.
Our Favorite Combo Games Tables
Multi-Game Table Reviews
Now that we've covered some of the features and things to consider before buying we're going to cover which specific multi-game tables we recommend.
#1. Hathaway Maverick Pool and Table Tennis Combo
We found the best Ping Pong Pool Table under $600 to be the Hathaway Maverick 7 ft. pool table with Table Tennis. It has received great reviews with users who noted how surprised they were at the quality of the table.
It's no surprise that a full-size pool table will cost three times more than this one, so the fact that so many people have noted the great quality says something about the table and the manufacturer in general.
Specifications:
Pool Table playfield: 74.75". L x 36.75". W x ¾" thick MDF with durable high-quality red felt
Ping pong playfield: 84" L x 46" W x ½" thick blue two-piece top with black edge trim
Silver laminate top rail with ½" white inlay sights and chrome-plated corner cap
Reinforced rubber cushions provide accurate and fast ball rebound
Black matte laminated side and end panels with black ABS molded corner connectors
It is our opinion that the best conversion top is made by Maverick. They specialize in these types of tables, focusing on the knowledge that customers are looking for a relatively good Ping Pong Pool table combo for the family that won't cost thousands of dollars but will still provide a high level of play.
That's what you have here, but there are some characteristics that people have noticed to be sub-par, such as the accessories that come with the tables.
#2. Hathaway Spartan 6' Pool Table
Here's another Hathaway product, the Spartan Combo Table. The main difference between this and the previous one above is in the size. The Spartan is smaller, but it also has a sturdy and high-quality build just like its bigger brother above, the Maverick.
Overall, if you are dealing with constricted space, we would recommend the Spartan over the Maverick—but they are both a great choice.
Specifications:
Overall dimensions: 72" L x 38" W x 31" H
Pool table playfield: 64" L x 30" W
Table tennis playfield: 64" L x 30" W
Poly-sealed playing surface and blended felt, with rubber cushions and chrome-finished corner caps
Comes equipped with 2 cue sticks, 1 racking triangle, 1 table tennis table top, 2 paddles, and 2 table tennis balls
#3. Fat Cat Original 3-in-1
Up next we have the Fat Cat Original 3-in-1, 7-Foot Pockey Game Table. While there are some defects or minor annoyances that consumers have noticed, overall this is one of the best 3-in-1 game tables available. In comparison to the tables above, this one has one additional game option: air hockey (always welcome).
Pockey Table Overall Dimensions: 80" L x 44" W x 32" H / Weight: 268 lbs
Playfield Dimensions for

Billiards Table: 70" L x 34" W
Air Hockey Table: 74" L x 38" W with 110v motor with an airflow of 80 cubic feet per minute & manual scoring
Trifold ping pong 84″ L x 42″ W

Exclusive GLD Latch System allows you to safely rotate table from billiards to air hockey in only seconds
Glossy white playing surface features colors and lines to resemble an ice hockey rink
Playing surface of the billiard table features Tetolon cloth, rubber bumpers, and drop pockets
#4. Triumph 72" 4 in 1 Multi-Game Swivel Table
At number four we have the Triumph 72-inch 4-in-1 swivel table. This relatively cheap table can transition between Table Tennis, Billiards (Pool), Air Hockey, and Flip-It Football. It's perfect for younger children even though it is not full-sized. It might, however, not be suitable for adults.
Play four exciting indoor games on one table; air powered hockey, billiards, table tennis, flip it football
Patented swivel technology allows for quick and easy game changes
Patented locking system firmly holds the table top for consistent play
Accessories included for up to 2 people to play each game
Adds excitement and hours of playing time to your game room
Leg levelers included to adjust table height
However, it doesn't mean that this is a poor quality table or that your child won't enjoy it. On the contrary, this is one of the best-selling combination tables available. The Air Hockey version is actually air-powered, unlike some of the other models available which deceptively describe Air Hockey capabilities but forget to mention the lack of powered air.
Not only that, but it has built-in leg levelers in case the ground is uneven, and a patented locking system that firmly holds the table top for consistent play. Overall, this is a good low-priced combo game table that is a great fit for children.
#5. IFOYO 48″ Multi Function 4 in 1 Combo Table
Here we have a good 4-in-1 game table supporting the games of foosball, push hockey, pool, and ping pong. Assembly can be a bit rough and require some persistence. Once assembled, though, it will provide for a lot of fun for you and your family.
As with all many-in-one products, the game tables' sizes are something in between, and may not be ideal for any particular game. This product, however, tends to be on the smaller and lighted side, with a weight of around 51 lbs, and it can also be folded. It's also relatively cheap, so you won't have to break the bank to get it.
IFOYO's Multi Function 4-in-1 Combo Table has solved the problem with multiple tables by designing a cabinet (the foosball pitch) that contains them all. All you have to do is lift up the foosball top side and remove tables until you reach the desired one.
Specifications:
Games: foosball, hockey, pool, and ping pong (table tennis)
Sizes:

Regular: 48" x 24" x 32" (L*W*H)
Folded: 49" x 24" x 31"(L*W*H)

Weight: around 51 lbs
Material: MDF (engineered wood), and PVC surface
In general, we have here a children-focused 4-in-1 multi-game table that will provide a lot of fun while being easy on your budget.
#6. Triumph 4-in-1 Rotating Swivel Multigame Table
We couldn't say that you are getting the highest-quality multi-game table here, as some of the tables reviewed above have a better build. On the other hand, you get to play 4 games with this one: air hockey, billiards, table tennis, and launch football (not so common addition elsewhere).
The table also has an innovative rotating swivel that allows you to switch between pool and the other games, and thus saves some space. It is a good offer and will surely provide lots of fun.
Specifications:
Games: air hockey, billiards, table tennis, launch football
Dimensions: 48" L x 23.75" W x 32" H
Includes all required accessories for all the games
Air hockey is truly air-powered
Notable mentions
Sunnydaze 10 Combination Multi Game Table
Supports 10 games: slide hockey, foosball, pool, shuffleboard, table tennis, chess, cards, checkers, bowling, and backgammon
YGO Multi Game Table Set 12 in 1 Combo Game Table Set
Supports 12 (!) games: pool table, table tennis, soccer foosball, slide hockey, chess, shuffleboard, bowling, backgammon, checkers, horseshoe toss, 21 point, lasso
A bit expensive, but hey—it's still 12 games
How to Choose a Multi-Game Table
There are a number of different types of multi-game tables. Before we get to our reviews of the recommended ones, we'll explain some of the differences and advantages of each kind of combo table.
Types of Games
A multi-game table means exactly that—multiple games in one set. Therefore, it's important to consider which games you actually want to play.
Pool (Billiards)
For starters, the pool table surface of multi-game pools isn't made of the normal felt material you would expect; instead, it's typically made out of Tetolon cloth, a cheaper material that many consider to be sub-par. It is also difficult to level the table ultimately making it difficult to play a controlled game of pool.
A major drawback that you should be aware of is that the table is not full-size. Others have purchased this table, for instance, and have voiced their discontent upon witnessing the small size of the ping pong table. Seeing how table tennis, air hockey (glide hockey), and pool (billiards) all have different size tables, it's obvious that the manufacturers would have to choose a common size for all three game types.
Table Tennis
When speaking about multi-game tables, due to their ability to switch between game types, the table tennis table is typically split into three parts, which results in a gap on both sides of the table that can affect gameplay. Unfortunately, this can translate into a fun-breaker, as you can imagine.
Air Hockey
If you want to play air hockey, dead spots occurring due to poorly drilled air holes may become a nuisance. In such a case some manufacturers suggest using a small drill-bit to clear any blocked air-holes, but it's an annoying occurrence that should have been fixed long before going on sale.
Poor Quality Accessories
It seems to be a common theme among multi-game tables that the accessories that come with them are of relatively poor quality. Paddles, pucks, and cue sticks are all relatively cheap and you would be better off buying a separately sold set along with the table.
Multi-Game Table or Conversion Top?
First off, you need to decide whether you want a multi-game table or simply a conversion table top. A multi-game table will have the features of each game built into the table, while a conversion top is a separately sold top that you simply place on top of the previous table (i.e. on your pool table), or even over a common dining room table.
How to Transform a Table Tennis Table Into a Multi-Game Table
If you already have a ping pong table at home and don't want to trade for a combination game table, but still want to play different games on it, there is still hope. It is a bit awkward to try and convert a table tennis table into a multi-game one, so probably the best approach here is to do inversely i.e. convert some other table (let's say, a pool table) to a ping pong one.
There are kits for transforming your pool table into a pool table—and you can always build one yourself, DIY style. On top of it, you can always add another layer for air hockey, where you'll also have to devise the powered air supply. Unfortunately, converting into a foosball table (otherwise known as slide hockey), or into an arcade game, will probably remain an unfulfilled dream, as it would simply take too much work.
So, basically, what you need to do is go to the hardware store and have them cut you a plywood piece (4 x 8', ¾" plywood), which will further be cut in half. Get yourself some stain, polyurethane, and nuts, bolts, and corner braces. Attaching the two pieces with the corner braces is a fairly easy job, which will result in a flip game table that can easily be taken out and stored on the side for when you want to pay attention to those billiard balls. For the net, you can go with an actual net, or you can attach some other material that will replace it. The whole DIY piece is then easy to put on or off the pool table with someone lending you a hand (and then perusing the boards).
Or you can always purchase a premade table tennis top. Check out our article where we review several of these—or give it a search on Amazon, in the Sports & Outdoors section. The good thing here is if something is off you can always return it under warranty.
Creating an air hockey table will be more complicated. First, you need to have a wooden frame around the plywood piece (which is cut in the same dimension, but not cut in half), so that your puck doesn't go out. Then you need to drill miniature holes (say with a width of ¼") from where the air will be coming out. You need an air compressor ('blower'), and to devise an air-tight contraption below the table that will push air out through the holes under pressure. It is not an easy DIY project but it's doable. And you'll have to figure out how to create push hockey (or maybe it's best if you simply buy them).
All in all, converting an air hockey or a pool table into a ping pong one is the easiest undertaking one can do at home.
Simple plywood without anything on it will always accommodate any and all standard board games that you are into: backgammon, chess, checkers, and the rest. It will provide fun for the whole family. Of course, you can always use the dining table and convert it into a gaming table in no time.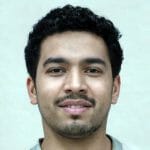 Eugene (Gene) Sandoval has been one of those guys who spent too many hours around ping pong tables in high school. However, soon enough, Gene understood that there is more to ping pong than having fun. That is how he started a journey that made Eugene one of the experienced semi-professional ping pong players in the United States. As the founder of the PingPongRuler, Eugene spends most of his time surrounded by ping pong tables and research. He always has this knack for coming up with new ping pong strategies and telling the good and bad equipment apart.