The Killerspin MyT5 Table Tennis Table is a high-quality table tennis table designed for recreational use. It sports a 15mm or 5/8" medium density fiber top with a uniquely designed Repeat Roller Coating (RRC) that provides 16 layers of coating on the playing surface top which increases the quality of play, making the ball bounce higher and more uniform.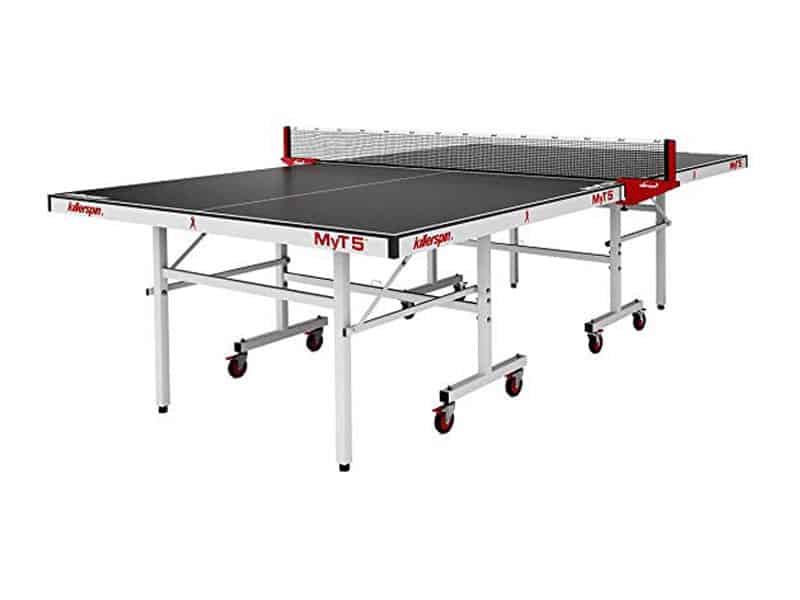 The table folds into two separate halves for easy storage and transportation, and it has a heavy-gauge white metal frame with 3in casters for smooth rolling. It's also built with 1-inch heavy-gauge metal frame and 1-1/5-inch square metal legs and comes with a 1-year warranty.
Specifications
With only eight nuts, you can from box to play in 15 minutes.
Tables folds into playback position for single place and separates individually for convenience and easy storage.
Steady, durable placement with a safety locking system that ensures secure positioning during play and storage
15mm medium density fiberboard (MDF) top features a specially engineered Repeat Roller Coating (RRC) process, heavy-gauge white metal frame with 3in casters for smooth rolling
1-year limited warranty
Great table for recreational or beginner players
Safety locking system and locking wheels ensure secure placement during play
15mm MDF top with speciality engineered Repeat Roller Coating (RRC) that provides 16 layers of coating on the tabletop, enriching the quality of play and makes ball bouncing stable
1-inch heavy-gauge metal frame and 1-1/5-inch square metal legs
Includes Killerspin Net; Measures 29.9 x 60 x 107.8 inches (W x H x D); weighs 196 pounds
This is a pretty decent table for recreational users, however I believe there are better tables that will provide a higher level playing experience for the same price.
This table is the next step up from the lower $400 dollar models, however, I'm not sure it's worth the significant price change.
The main aspect to pay attention to when reviewing a Table tennis table is the table top playing surface thickness. The cheaper recreational tables start out at 5/8th, the thickness rises to 3/4th for higher quality recreational tables, and then the tournament level tables generally have a 1" thick playing surface or higher.
Overall, the thickness of the playing top is indicative of the bounce quality and overplaying experience. However this is only for indoor tables, outdoor tables are usually designed with a special playing surface to withstand being left outside..
A great thing about this table is that it's very easy to assemble. A lot of tables will take up to five or six hours to assemble, the Killerspin MyT5 Table tennis table only takes 20 minutes and only required screwing in a few bolts.
Another thing that makes this table attractive is it's ability to fold into a play-back position for single practice. This table's flexibility goes even further as it can be separated into two free-standing tables for extra convenience and easy storage.
Conclusion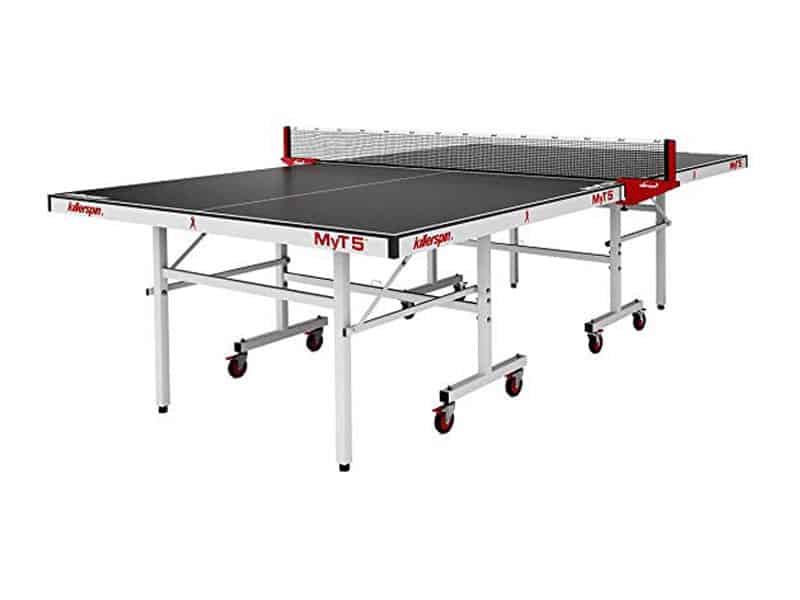 You should not purchase this table if you want a tournament level Table tennis table or an outdoor table. While this table is good for recreational users that won't be able to tell the difference, a serious table tennis player looking to participate competitively should purchase a table with at least a ¾" table top. Another table in the same price bracket I would recommend is the Butterfly TR26 or the Stiga Insta Play.
You should purchase this table if you are looking for a recreational quality table that will be easy to store and assemble. While the table top may not be as thick as some of the other tables in its price bracket, the Killerspin Myt5 Table tennis table's extra convenience and dependability make up for it. If you're looking for a good alternative, check out our post on the best ping pong tables here.

Also, check out our STIGA Apex Paddle review if you are looking for a beginner's recreational paddle.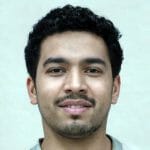 Eugene (Gene) Sandoval has been one of those guys who spent too many hours around ping pong tables in high school. However, soon enough, Gene understood that there is more to ping pong than having fun. That is how he started a journey that made Eugene one of the experienced semi-professional ping pong players in the United States. As the founder of the PingPongRuler, Eugene spends most of his time surrounded by ping pong tables and research. He always has this knack for coming up with new ping pong strategies and telling the good and bad equipment apart.