Xiom Vega Europe is a well-rounded rubber loved by players. It is so popular that Xiom succeeded the rubber with a new version — Vega Europe DF.
Both rubbers play very similarly. The main difference is the presence of Dynamic Friction Technology in Vega Europe DF. This is an adaptation for the new plastic ball.
Despite the release of the new rubber, Vega Europe remains an excellent option for players and appears to be outselling the DF. Here is everything you need to know.
Specifications
Speed – 8.8
Spin – 9
Control – 9.1
Hardness – Medium-soft
ITTF Approved? – Yes
Thickness (mm)  – 1.8, 2, Max
Price – $$
Our rating  –  9.2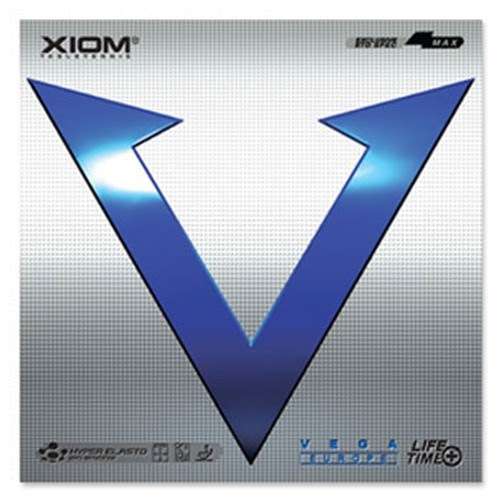 Construction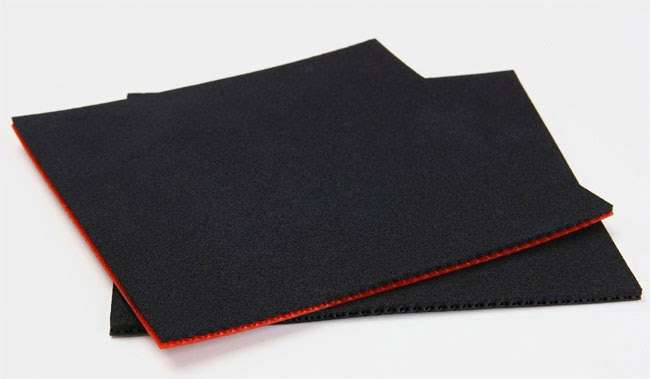 Xiom Vega Europe uses HYPER ELASTO. A new technology formulated on TENSOR provides high spin and control with a safe flight arc.
HYPER ELASTO pairs with CARBO-SPONGE for maximum energy transfer. Colored black, this sponge stands out from most rubbers we often see. It is so black you can even see it through the rubber on the red side.
Xiom boasts the quality of the tensile structure of Vega Europe, which increases durability. According to their data, it should last from 30-50% beyond other rubber lines.
What Table Tennis Pros Use Xiom Vega Europe?
We can't find many players that are actively using Xiom rubbers. This is likely due to the top players having sponsorships with other companies that compel them to use their equipment.
Xiom rubbers certainly meet the needs of table tennis professionals. Unfortunately, the lack of financial incentive appears to keep Xiom from the top level.
The only player we know to be using Vega Europe is Muramatsu Yuto. He is a Japanese player ranked 1578 in the world. But don't let this ranking fool you. Yuto has been as high as 21 in his career. He uses Vega Europe on his forehand, Super Spinpips 21 on his backhand, and a Koji Matsushita Offensive blade.  
The Positives of Xiom Vega Europe
It's easy to see why Xiom Vega Europe has become so popular among players. But it's also understandable why it may not suit everyone. The first thing you need to know about Xiom Vega Europe is its hardness which Xiom lists as medium.
However, almost all players agree it is much softer than this. Instead, ranking around medium-soft. The consequence is that Vega Europe plays very differently from most popular rubbers on the market, which seem to be getting increasingly harder.
Yet with this softness comes a lot of benefits.
For starters, the long dwell time. This offers excellent control and superior rotation on the ball. As a result, loop openers are effortless, and you can impart lethal levels of topspin.
The trajectory of loops is another plus. The ball has a noticeable arc which gives you good net clearance. As such, you have a much greater margin for error when compared with most rubbers. This means Vega Europe holds its own rather well at a far distance from the table. A fact Xiom recognizes on their website.  
Another area Vega Europe excels in is in the short game. A facet many of us attackers neglect! It is relatively insensitive to incoming spin, which gives you a lot of control close to the table and will likely reduce the number of points you lose from service returns.
Backhand flicks are a shot you should certainly be using to get the most out of Vega Europe. With its soft sponge and long dwell, short balls are screaming to be flicked. And they should be. Banana flicks are easy to execute and clear the net well.  
This is why we recommend the Xiom Vega Europe rubber for use on the backhand side. Being medium-soft with good net clearance, it suits the backhand perfectly.
The Negatives of Xiom Vega Europe
Due to the softness of the Vega Europe, it is harder to generate power, especially in the top gears. This is why we recommend Xiom Vega Europe for backhand as opposed to forehand. Most players favor a harder rubber on the forehand side as it is easier to execute a kill shot.
Of course, this is only a general rule, and your personal preferences will ultimately guide whether it is a viable rubber for you on forehand.
Another issue reported among Xiom Vega Europe reviews is the fragility of the top sheet.
While the durability of the rubber itself is excellent, the top sheet tends to chip away at the edges. This is a minor issue as it should not affect gameplay. However, it does leave your rubber looking a little ragged, which nobody wants.
Therefore, the Vega Europe requires adequate care to keep it looking pristine. We recommend using edge tape to keep the corners of the rubber well-protected.
Xiom Vega Pro vs Xiom Vega Europe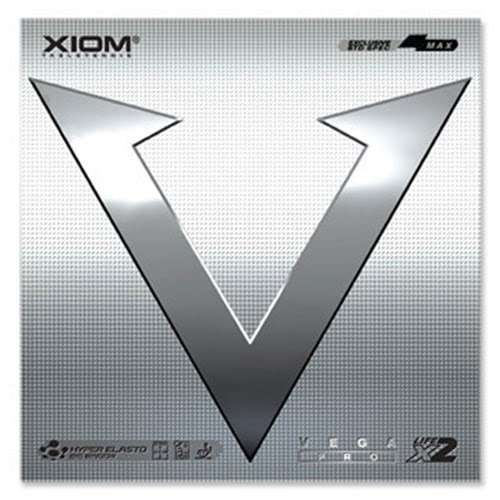 Both Vega Pro and Vega Europe are top-level rubbers. When choosing between the two, simply ask yourself if you prefer a harder or softer rubber. Vega Pro is medium-hard while Vega Europe is medium-soft, so there is a big difference.
You'll also get noticeably more control with Vega Europe, but this comes at the sacrifice of speed. It might be worth trying both!
For my playstyle, I'd rock Vega Pro on forehand and Vega Europe on backhand, and I suspect most players would enjoy the same.
Xiom Vega Europe vs Yasaka Mark V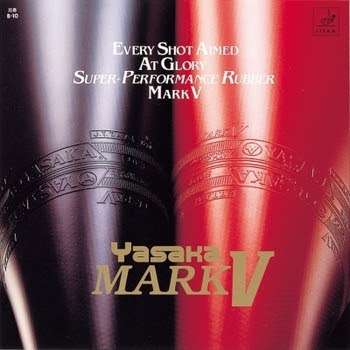 While Vega Europe is relatively forgiving, there's no mistaking the fact that it suits advanced players who like to impart heavy spin. Mark V on the other hand, is more of an all-around rubber. This is not to say that you cannot use it in a highly offensive way or that skillful players will favor it. People who play a controlled attacking game will likely love Mark V.
The fact is, Mark V is a great stepping stone before you take the leap with truly offensive rubbers. This is why it's recommended to so many up-and-coming players.
If you don't feel quite ready for a faster, spinner game, perhaps try the Mark V first. On the other hand, if you feel ready to take the next step, Vega Europe is a great choice. Its softness will ease the transition more than many of the faster, harder rubbers out there.
If you are still undecided, perhaps give our Mark V review a read. It should help you make a decision.
About Xiom
The company was founded in 1976 with the name Champion Limited Corporation. Initially, they exclusively focused on producing table tennis tables nationally in Korea.
This proved very successful, and after several decades they rebranded to Xiom (pronounced "axiom"). With this change, they expanded their range of products beyond table tennis tables to better cater to the needs of players.
They have released several popular lines such as Vega, Omega, and Sigma. Many of which feature the stand-out black CARBO-SPONGE. Xiom undertakes rigorous quality control and testing. This includes a two-year wood sorting process with a 120-day hardness test and lots of 3D simulations paired with hands-on testing.
Xiom Vega Europe Alternatives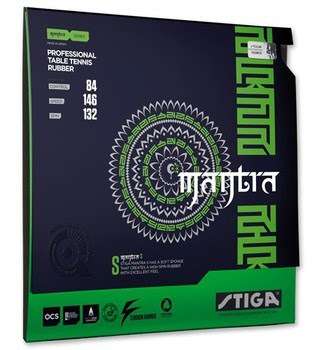 If you want a rubber with similar features to Vega Europe Mantra S by Stiga is a good option. Its control, speed, and spin are virtually identical. It also shares a similar softness and satisfying clicking sound when you loop.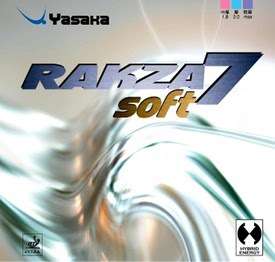 The next alternative I recommend is Yasaka Rakza 7 Soft. We've reviewed Rakza 7 before (click here for that!) but not the soft version. Rakza is an immensely popular rubber line, and the 7 soft version reflects this. It too, plays very similar to Vega Europe. However, it is marginally slower and more spinny.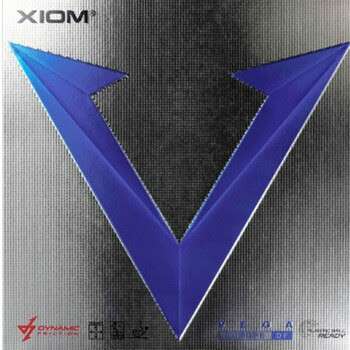 You may also want to explore more rubbers within the Vega range. The immediate variants that come to mind are the Vega Europe DF as mentioned above and the Vega Pro.
If you're going to try out multiple rubbers, chances are you will need quality glue. The best glue for Xiom Vega Europe is REvolution 3 or Free Chack II. These are both great glues that top our glue buying guide.
Pros (Simplified)
Long dwell time —The rubber holds the ball for a long time which makes it easier to impart spin
High margin for error —High ball trajectory makes it easier for the ball to clear the net
Affordable — Inexpensive compared to other rubbers
Spin insensitive —Does not react harshly to incoming spin
Cons (Simplified)
Not the fastest —There are many fasters rubbers available
Fragility of top sheet —Top sheet can wear away at the corners without adequate care
Conclusion
Xiom Vega Europe stands the test of time as a popular rubber in the post-celluloid ball era. In my opinion, it is best suited for controlled loopers who like to play at a mid-to-far distance from the table.
I also feel that the backhand is the clear side the rubber favors. Pairing with a harder rubber on the forehand side is a great choice. This gives you access to more power to kill rallies when needed.
Lastly, I recommend using Vega Europe with blades that are not too soft. Soft rubbers and soft blades don't tend to pair too well. You may want a fast carbon blade if you feel Europe is a touch too slow.

Freelance writer. Table tennis enthusiast. Lover of all things online. When I'm not working on my loop game I'm probably binge-watching some fantasy show.