Since its release back in 2009, XIOM Vega Pro has cemented itself as one of the best rubbers for the modern-day attacker. It is still widely used today despite being one of the first tensor rubbers. We rate it as one of the best table tennis rubbers of 2021.
Its affordability makes it a good Tenergy replacement as it stacks up well against its much pricier competitor.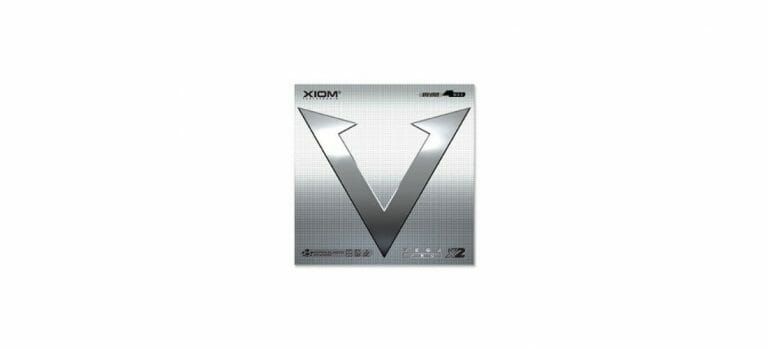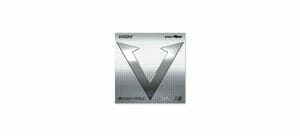 Specifications
Speed: 8.6
Spin: 8.8
Control: 8.9
Hardness: Medium-Hard
ITTF Approved?  Yes
Thickness (mm): 1.8, 2, 2.2
Price: $$
Our rating: 9.3
Construction
The top sheet of XIOM Vega Pro uses Hyper Elasto technology. The pimples are densely arranged which gives the rubber a harder feel.
The sponge used is black and of medium hardness. Known as Carbo Sponge, it is highly efficient, converting maximum pace from your swing into the ball.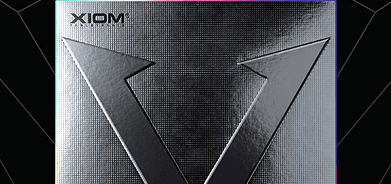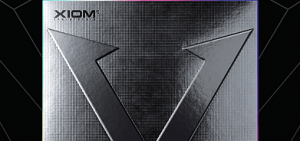 What Table Tennis Pros Use XIOM Vegas Pro?
XIOM Vegas Pro is not widely used among table tennis athletes. As it was not designed for the newer plastic ball, it is not as well suited to the modern game as other rubbers.
There was information that insinuated that William Henzell used XIOM Vegas Pro – the 12-time Australian Singles Champion. However, due to a lack of details, and the fact that he retired 5 years ago, we're unable to say for sure.
The only player we could find who uses Vega Pro is Sayaka Hirano. She is currently ranked 41 in the world and uses Vega Pro on both sides with the Stiga Rosewood NCT V.
Vega Asia is used by Haruna Ojio — a 16-year-old Japanese player ranked 91 in the world. She has it on her forehand with TSP Curl P-1 R Soft on backhand with a Victas Koji Matsushita blade.
The Positives
XIOM Vega Pro offers a great deal of control when playing shots. This is due to its many gears. The Carbo Sponge offers as much pace as you put in. So for passive shots, the rubber can feel a bit dead almost, but this is by design.
The dampening of pace here is to give you as much control as possible. If you want the speed, you produce it yourself by playing a faster stroke. Having such a linear relationship between stroke speed and speed imparted on the ball makes XIOM Vega Pro a very reliable rubber.
This deadening of the ball may seem a bit unnatural at first to some players. Especially anyone transitioning from faster rubbers with fewer gears. However, with a little adjustment, you get used to this characteristic and you can use it to your advantage.
The lower gears make XIOM Vega Pro an excellent candidate for intermediate players in particular. Purchasing fast rubbers before you are ready is a thing many players are guilty of. But with Vega Pro, you get access to both ends of the spectrum. As you improve and become more confident with your strokes, you exercise more pace and this translates well to the ball.
Many people compare Vega Pro with the legendary Tenergy 05 and whilst it is a great rubber, it diverges from Tenergy 05 in quite a few aspects. Whilst it offers a similarly high throw angle, the lack of spin and speed relative to T05 is evident. Tenergy also doesn't offer quite as many gears as Vegas Pro – you still feel its power at lower speeds.
Looping feels very comfortable with this rubber and excels at close to mid-distance from the table. Vegas Pro lacks the catapult effect which means it is not as suited far away from the table. But, also, loop depth is far easier to predict.
The Negatives
The lack of speed and spin is a feature some players will miss. Many of us have become accustomed to the catapult effect of top-end rubbers, so being without it makes us feel almost vulnerable.
This is most evident when looping far from the table, which you shouldn't be doing all that much with Vega Pro. The speed cap can make it a little more difficult to finish rallies with power strokes.
About XIOM
XIOM is the biggest table tennis supplier in the Korean market. Originally named Champion Co Ltd in 1976, they specialized in manufacturing table tennis tables but later branched out into other table tennis products after their success.
In 2007, they rebranded under the new name XIOM (pronounced Axiom) which means "new paradigm." XIOM gained popularity for its various rubber series: Omega, Vega, and Sigma. Many of which use the imposing trademark black Carbon Sponge.
More recently, XIOM began developing new rubbers to cater to the introduction of the plastic ball. By studying snow tire technology, they developed dynamic friction rubbers. These are more effective at gripping to the harder, slipperier plastic balls, allowing for greater spin and speed.  
XIOM Vega Pro Alternatives
XIOM has a very expansive Vega series, each categorized by varying degrees of hardness:

Perhaps one of the best substitutes to Vega Pro is its long-awaited successor, Vega X. Think of this rubber as the new and improved Vega Pro. It is marginally more expensive but has been designed in response to the introduction of the plastic ball. The X, meaning 10 in Roman Numerals, refers to the 10 years since the original release of Vega Pro. It uses the same sponge but a new and improved top sheet.   
As a side note, you might want to pair your XIOM Vega Pro rubber with a XIOM Vega Pro blade. Yes! It's a thing! (Albeit a little confusing…)  The Vega Pro Blade complements its rubber counterpart well and is an excellent blade of choice. You might have a little bit of trouble finding it online though as it's quite an old blade. It looks like XIOM has moved on with producing new blades. I'd recommend looking on eBay.
Pros (simplified)
Many gears: Deadens the ball in passive rallies for maximum control.
Controllable: Suitable for intermediate levels and above.
Consistent: Linear relationship between force exerted on the ball and force generated make placement predictable and dependable.
Cons (simplified)
Lack of spin & speed: Falls short of the leading rubbers.
No catapult effect: The lack of a catapult effect means the rubber suffers at long distances from the table.
Conclusion
XIOM Vega Pro is a great rubber that gives you the ability to control the pace at which you play. You can easily be slow or speed up rallies as you see fit due to its many gears.
Vega Pro is best suited to all-round and offensive styles of play at close to mid-distance from the table. Expect incredible consistency on your loops, stellar blocks, and a great short game.
At its price, XIOM Vega Pro is an exceptional purchase, as is the rest of the Vega Pro range. If you like the sound of this rubber but have fears about how it performs due to it being designed for the older celluloid ball, perhaps look into the Vega X instead. It is quite literally a new and improved clone adapted for the plastic ball.

Freelance writer. Table tennis enthusiast. Lover of all things online. When I'm not working on my loop game I'm probably binge-watching some fantasy show.