Newgy Robo Pong 540 Review
The Newgy Robo-Pong 540 is a Table Tennis training robot designed to test a player's ability through accurate and repetitive shots. While the Robo Pong 540 is a relatively older model when compared to some of the modern training robots such as the 1040 and 2050, it's inexpensive price still makes it a good choice for recreational players more interested in having fun than having top of the line equipment.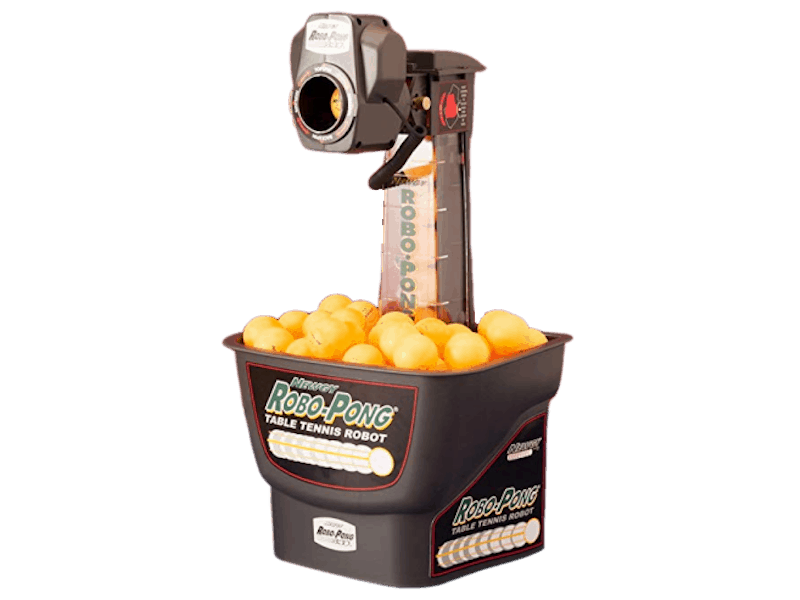 The robot features analog controls with the capability of serving pushes, chops, serves, counters, lobs, fast loop topspins, backspins, left sidespins, right sidespins, as well as combination spins. The robot fits on all standard table tennis tables and conversion tops and requires no tools or assembly. The set includes a ball thrower, ball bucket (holds approximately 120 balls for several minutes of non-stop play), analog control box, 4 dozen 40mm Robo-Balls, owner's manual, as well as a 30-day money back guarantee in case something unexpected happens.
Specifications:
Robot features analog controls for ball speed and frequency; holds approximately 120 balls
Available spins: topspin, backspin, left sidespin, right sidespin, combination spin.
Available shot selection: push, chop, serve, counter, lob, fast loop.
Fits all standard ping-pong tables and conversion top game tables, and is easy to set-up, use, take down, store and transport. No assembly or tools required.
Play ping-pong with Robo-Pong – by yourself or with family and friends – to improve your game, get a great workout or just for fun!
Conclusion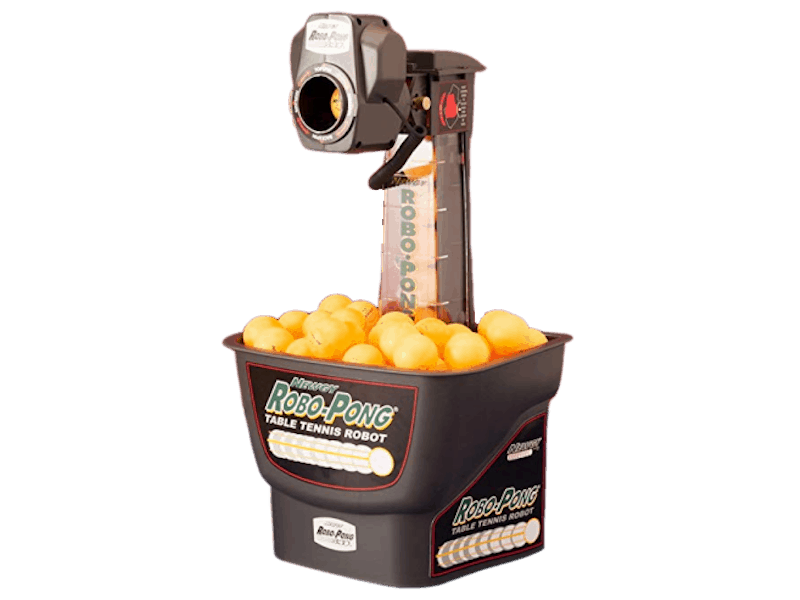 While this robot may not be the greatest Table Tennis robot on the market, it can definitely get the job done. If you are a Table Tennis player and you don't want to pay $400 for the next level of robot ability, this Ping-Pong robot is for you. If you are an experienced or expert level table tennis player and really want to challenge yourself, I would look at the Newgy Robo pong 1040 or 2050. These are more expensive but have many features that the 540 doesn't have such as 64 pre-programmed drills and randomization controls and a digital control panel. If you want more options, we've put together a list of our all the best ping pong robots here.

Eugene (Gene) Sandoval has been one of those guys who spent too many hours around ping pong tables in high school. However, soon enough, Gene understood that there is more to ping pong than having fun. That is how he started a journey that made Eugene one of the experienced semi-professional ping pong players in the United States. As the founder of the PingPongRuler, Eugene spends most of his time surrounded by ping pong tables and research. He always has this knack for coming up with new ping pong strategies and telling the good and bad equipment apart.