Newgy Robo Pong 2050 Review
The Newgy Robo-Pong 2050 is the latest Table Tennis training robot designed by Newgy, a leading Table Tennis robot manufacturer. While the 2050 may be more expensive than the 1040 or the 540, the added ball recycling system makes it a must buy for those experienced players wishing to get the most out of their robot training machine.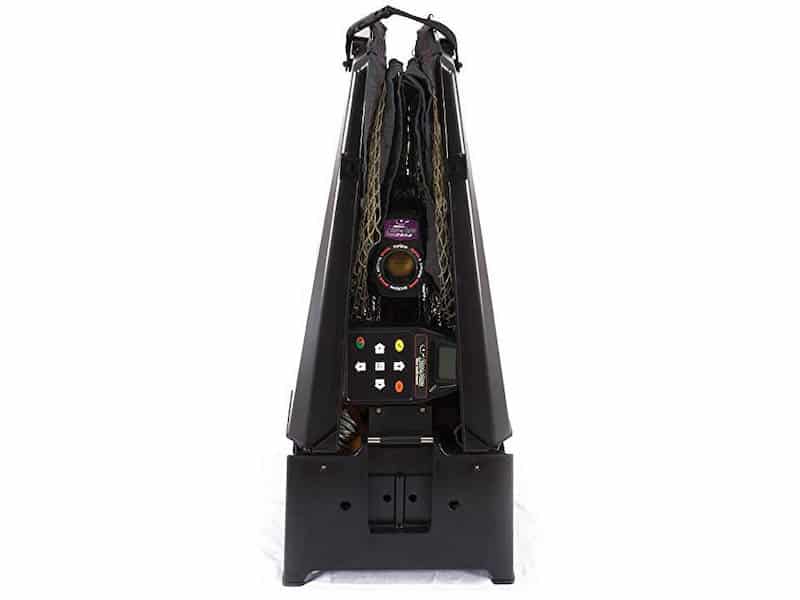 It features digital controls for the ball speed, the ability to control frequency and oscillation of shots, 64 pre-programmed drills for intense training, randomization controls for life-like practice, and even a recycling net system with side nets for constant action and reloading. It has the ability to perform a wide variety of shots such as pushes, chops, serves, counters, lobs, and fast loops as well as different spins; topspin, backspin, left sidespin, right sidespin, combination spin. It fits on all standard sized tables and conversion tops just as the Robo-Pong 540, and requires no assembly or tools.
The 2050 Robo-Pong robot includes the robot ball thrower w/oscillation, a recycling net system w/side nets to capture your returns and recycle the balls for non-stop action, a digital control panel (6 languages), 4 dozen 40mm robo-balls, a set-up DVD instructional and a training manual.
Specifications
Features digital controls for ball speed, frequency and oscillation, 64 pre-programmed drills, randomization controls, Recycling Net System with Side Nets
Available spins: topspin, backspin, left sidespin, right sidespin, combination spin.
Available shot selection: push, chop, serve, counter, lob, fast loop.
Fits all standard Ping-Pong tables and is easy to set-up, use, take down, store and transport. No assembly or tools required.
What's the difference between the Newgy-1040 and the Newgy-2050?
The main difference between the 2050 and the 1040 is the net and automatic recycling system. This may not seem like a big deal at first, however after realizing the need to re-load the robot every 2 minutes between drills, you'll wish you had it. If you're going to spend the money on a training robot, it's worth it to either purchase a net such as the JOOLA Carbon Fiber or invest in a recycling system. The reloading system and net are ideal if you want to get the most out of your Table Tennis training robot and don't want to spend the majority of your time picking up Ping-Pong balls. Another notable difference between the two is that the 1040 is mobile and can sit anywhere which is great for loops, while the 2050 is more stationary and has to be set up and attached to the table.
Conclusion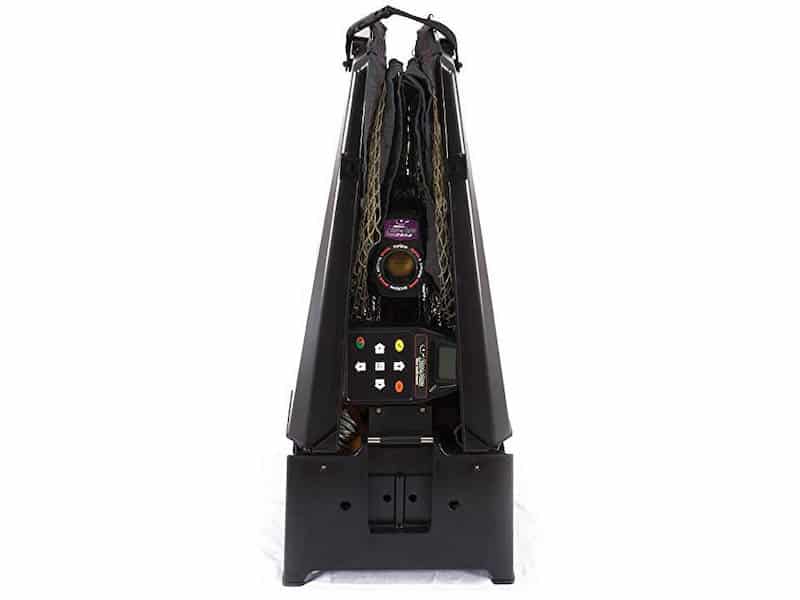 I would purchase the Newgy 2050 if you are looking for a top-tier Table Tennis training robot that has the ability to constantly provide challenging shots. While the 2050 is very similar to the 1040, I believe the net and ball recycling system are key to getting the best training out of the robot and and I highly suggest purchasing the 2050 over the 1040 robot because of this.
That being said, the 2050 is more expensive than the 1050 and could impact a consumer's choice. If you are interested in purchasing the 1050, I would suggest at least buying a net to prevent stray shots and the aggravation of lost Table Tennis balls. If you need more options, we've put together a list of our favourite ping pong robots here.

Eugene (Gene) Sandoval has been one of those guys who spent too many hours around ping pong tables in high school. However, soon enough, Gene understood that there is more to ping pong than having fun. That is how he started a journey that made Eugene one of the experienced semi-professional ping pong players in the United States. As the founder of the PingPongRuler, Eugene spends most of his time surrounded by ping pong tables and research. He always has this knack for coming up with new ping pong strategies and telling the good and bad equipment apart.