The most important aspect that you need to focus on when buying the Harvard Ping Pong table is the surface thickness. While the surface material is important, it's relatively safe to assume that you will receive decent quality material unless it a really thin MDF, then you need to worry. But what is really important is the surface thickness. The tabletop surface thickness determines the bounce quality which significantly affects the ping pong game.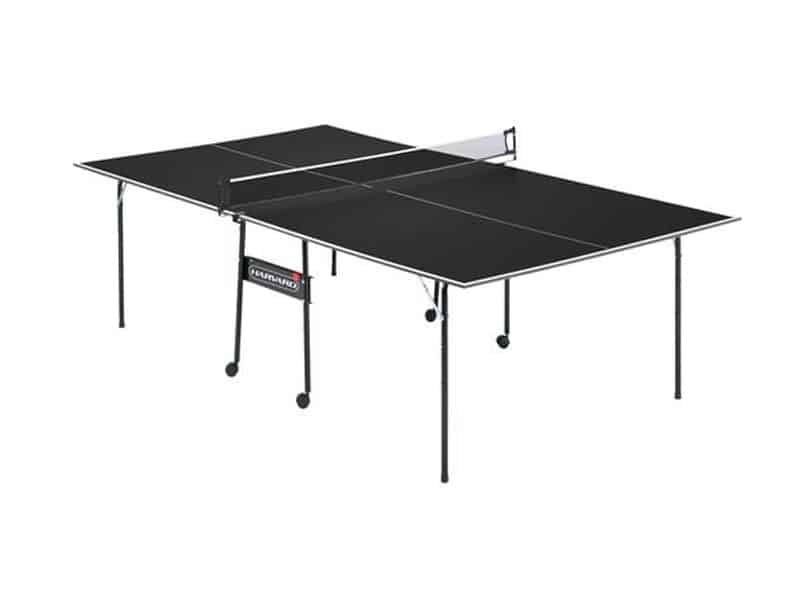 Specifications
Ships within 7-14 Business Days
1″ steel self-opening legs provide sturdiness and strength
1/2″ tabletop with folding playback option, so you can practice on your own
Folds up to 75″H x 60″W x 19″D
2″ double-wheel casters for portability
Low Quality – Cheap Table
A surface thickness of 5/8" inch is generally expected of a table less than $600 dollars. At this price point, you will still be able to enjoy the game, and you probably won't even realize the difference unless you are a professional Ping Pong player, but the bounce will definitely be negatively affected.
Mid Quality – Decent Table
A surface thickness of ¾" inch is the next common thickness you will encounter and will probably cost around $1,000 dollars. While still not at the professional level, the bounce quality has definitely improved significantly and unless you play competitively, you will not notice the difference.
High Quality – Tournament Grade
A 1" table is the surface thickness generally seen in regulation ITTF tournaments on high-quality indoor Ping Pong tables. At this surface thickness, you should expect a tournament level game, but you should be prepared to pay the necessary price. These tables can easily surpass $1,500 dollars, and even then, there are still more expensive tables available.
Should You Buy It?
The Harvard Ping Pong table is a relatively cheap model and wouldn't fall into any of the categories and this means something. This table is going to cost less than $300 dollars with a surface thickness less than 5/8" inch. This means that this Harvard Ping Pong table is not very good, and that's an honest review. We do not recommend purchasing this product, it's too cheap for most individuals and we believe it would be worth it to invest a few hundred dollars more and buy a significantly better Ping Pong table.
However, if the bounce quality is not your main concern, this table does have other qualities that can make up for its lack of quality. For one, 1" steel self-opening legs make this table safe and sturdy for any playing environment. Also, it's got 2" caster wheels, which is plenty large for the majority of circumstances. This isn't an outdoor Ping Pong table, so you don't need to worry about super large Ping Pong wheels.
Conclusion:
Overall, we would recommend not purchasing this product because the table's surface thickness is just too thin. This means that you can expect a low-quality bounce and you may be unhappy. For only a few hundred more, you can purchase a much better Ping Pong table and we would recommend considering the JOOLA Inside Table Tennis table or the STIGA Advantage instead. Check our comprehended comparison between STIGA Advantage vs JOOLA Inside. You can also check out the STIGA Apex Paddle and what we think is the best indoor ping pong table in 2021 here.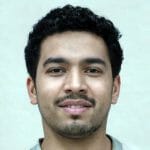 Eugene (Gene) Sandoval has been one of those guys who spent too many hours around ping pong tables in high school. However, soon enough, Gene understood that there is more to ping pong than having fun. That is how he started a journey that made Eugene one of the experienced semi-professional ping pong players in the United States. As the founder of the PingPongRuler, Eugene spends most of his time surrounded by ping pong tables and research. He always has this knack for coming up with new ping pong strategies and telling the good and bad equipment apart.