While Tenergy 05 is paraded around as Butterfly's best-selling rubber, Sriver actually holds the title. This is partly because it has been around for such a damn long time. The Butterfly Sriver was first released in 1967, and throughout its reign, it has helped pros win more than 90 World and European titles. And the rubber still remains a popular choice today.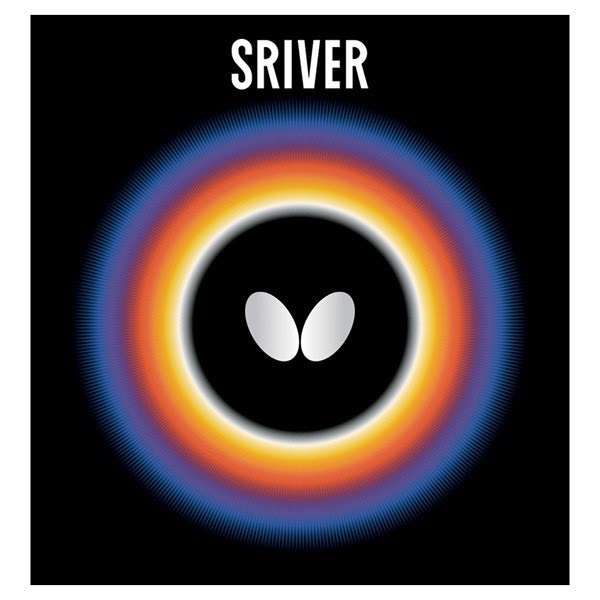 Specifications
Brand — Butterfly
Type of rubber — Inverted
Style — Attack / all-round
ITTF approved? — Yes
Thicknesses (mm) — 1.5, 1.7, 1.9, 2.1, MAX
Price — $
Construction
Sriver is an inverted rubber. It has a fairly hard top sheet with a sponge that is of medium hardness. The underlying sponge is orange.
What Table Tennis Pros Use The Butterfly Sriver Rubber?
Given Sriver's age, nearly all professional players previously using Sriver have moved on to newer rubbers. The only player listed as using it is Kim Taeksoo of South Korea, who retired long ago. Following his retirement, he went on to coach South Korea's national team.
However, I expect some older ex-pros who play more of an all-round game probably still use it when they play.
Sriver Ratings
Speed — 8
Spin — 8
Control — 8.5
Hardness — Medium
Our rating — 8.5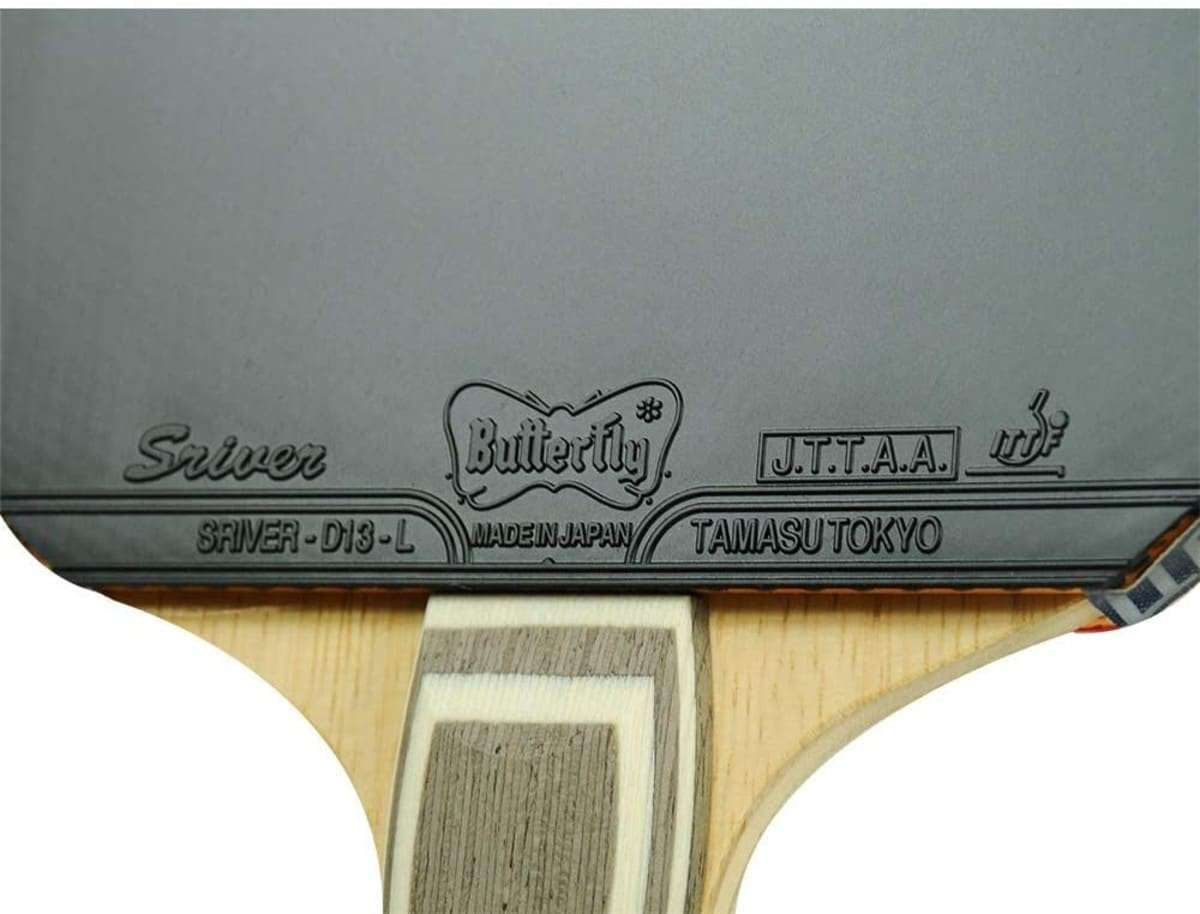 The Positives
Upon its initial release, table tennis was in a very different place. The game was much slower, and the emergence of the Sriver rubber presented a fast choice for attackers. As the game has evolved, Sriver's seat in the table tennis world may have changed, but it remains a popular choice.
Sriver now occupies more of an all-round attack style, where you get more control than many of the top offensive rubbers while still effectively performing offensive strokes. This makes it easier to outlast your opponents, provided you can play a consistent game and strategically place the ball to prevent players from hitting winners past you. This is why we rated it second in our all-round category for the best backhand rubbers.
Many different thicknesses are available for the Sriver Butterfly rubber, which gives you more precision in the customization process. 1.5mm or 1.7mm could be a good option for this. Sriver is very capable of chopping and attacking, which cements itself as a great all-round choice.
Sriver is relatively inexpensive when compared with newer rubbers. If you feel you won't get much of a competitive advantage with new lines, Sriver is a great choice. I recommend it for all-round players, particularly those who like chop and attack. Blocking should also account for a considerable part of your game, with the potential for looping every so often.
Pros:
Highly controllable
Variety of rubber thicknesses available
Attack and defend
Inexpensive
Durable
The Negatives
The emergence of faster and spinnier rubbers has effectively outcompeted Sriver in the offensive game. Therefore there is little reason to purchase Butterfly's Sriver rubber if you rely on extreme levels of spin and speed to win points — it will only hinder you and place you at a disadvantage. Other rubbers such as Evolution MX-P and Dignics 05 are far better choices for this style.
This is simply because Sriver is so old. As mentioned earlier, it was one of the fastest rubbers when it was first released, but newer rubber technologies have somewhat left it behind.
Similarly, while Sriver is still a perfectly viable, cost-effective option, there are many newer rubbers around its price point, or even cheaper, thereby diminishing its appeal. Of course, many of these rubbers play rather differently, but the point remains, Sriver may be cheap, but it is not the best rubber at its price point. Proton Neo 325 is spinny and controllable, Focus I is tacky and slightly slower, and Hexer offers high spin and speed. All three rubbers are cheaper than Sriver.
Cons:
Not especially fast or spinny
Older rubber technology
Arguably better rubbers at this price point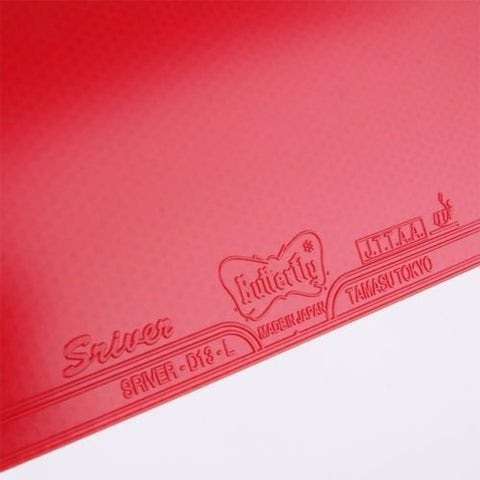 About Butterfly
Butterfly produces elite equipment to fulfill the needs of professionals and regular consumers alike. The founder of Butterfly, Hikosuke Tamasu, named the company "Butterfly" as it embodies his vision. He sees players as flowers and his company as the butterfly, providing them with what they need to flourish.
Leading experts in rubbers, the release of Sriver in 1967 marked a key milestone for the company. Continued success followed with other exceptional rubber lines in Bryce (1997) and Tenergy (2008). Their latest series, Dignics, has also proven popular with players and consumers.
Butterfly Sriver Alternatives
Sriver EL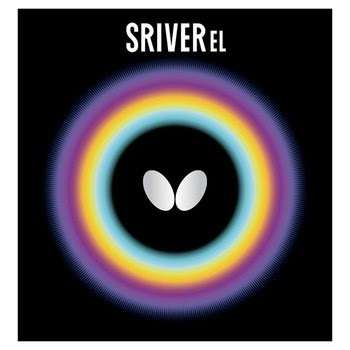 If Sriver doesn't quite do it for you, you can look elsewhere in the Sriver line. Sriver EL uses the same top sheet as the original rubber with a medium-soft sponge. This arguably makes it even easier to control. Other than this, the two rubbers are very similar, so ask yourself what kind of hardness you prefer.
Sriver FX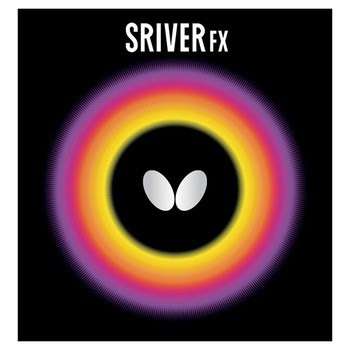 We can even take it a step further by looking at Sriver FX. This is the softest rubber of the Sriver series and once again uses the same top sheet as the original Sriver. However, with this one, I would note it is very soft. If you have not played with soft rubbers before, I would advise you to go with a little harder one like Sriver EL. FX is a touch slower than the other two but provides a little more spin.
Mark V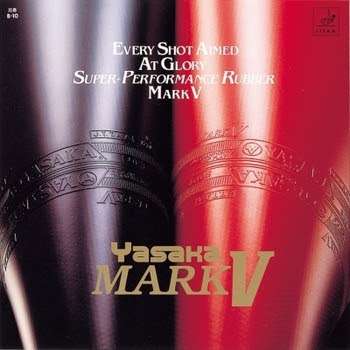 The final rubber that plays similarly to Sriver is Mark V. These two rubbers stand as legends of the old era and are frequently compared. In fact, Mark V just clinched Sriver in our best table tennis rubbers guide. We knew we had to include one of these enduring rubbers on our list but only had space for one!
Like Sriver, Yasaka's Mark V rubber has helped many players win World Championship titles. Most players feel that Mark V offers a slight edge when attacking, whereas the opposite is true with defending. So if you prefer to block, perhaps stick with Sriver, and if you lean towards driving and looping, Mark V is probably the better choice.
Conclusion
In this Butterfly Sriver review, we outlined this timeless table tennis rubber. While it cannot compete with new releases in terms of speed and spin, it has simply shifted its niche to the all-round style. With it, you can block, drive, chop, loop, and smash all with relative ease. I also like the fact that Butterfly offers a diverse range of thicknesses, allowing you to better cater to your style.
For most, it won't be the end goal rubber. You will likely want more spin and speed as you develop, but Sriver serves as a great stepping stone. For the intermediate player, it gives you all of the tools you need to refine your stroke in a controlled way. The fastest rubbers are too potent for players who are not quite yet at the advanced level.
So if you are still developing your strokes, Sriver is a great choice, and similarly, if you sport an all-round style and don't need extreme levels of spin, it is a rubber that might suit you.

Freelance writer. Table tennis enthusiast. Lover of all things online. When I'm not working on my loop game I'm probably binge-watching some fantasy show.