Dimitrij Ovtcharov: Table Tennis Player Profile
Name: Dimitrij Ovtcharov
Nationality: Germany
Date of Birth: 09/02/1988
Grip: Shakehand
Hand: Right
Playing Style: Attack
Dimitrij Ovtcharov Biography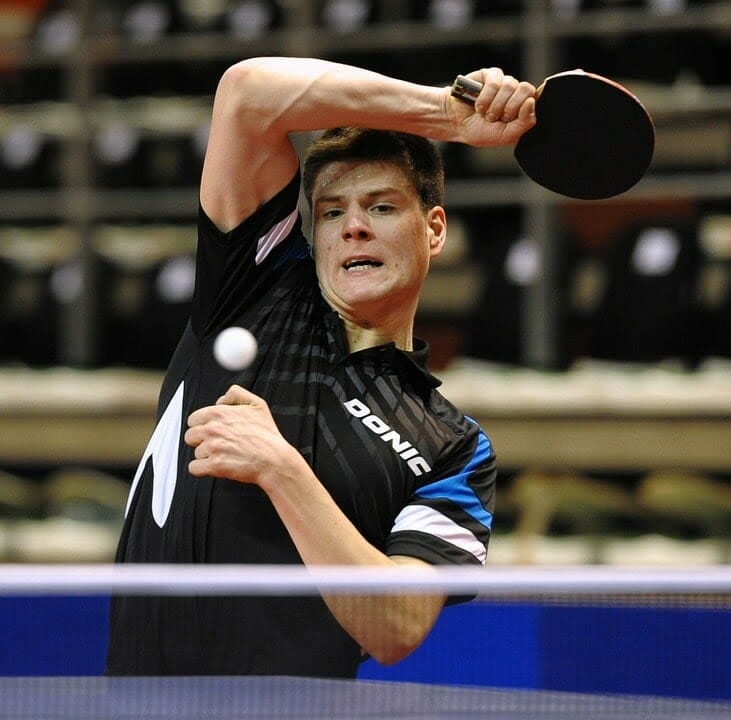 Dimitrij Ovtcharov plays on behalf of Germany, but it's not the country of his birth. Ovtcharov was born in Kyiv, Ukraine, in 1988. His father decided to take his family and leave Ukraine in 1992 following the Chernobyl disaster.
At the time, he had no clear destination in mind but landed in Germany by circumstance.
Once safely living in Germany, it wasn't long before Ovtcharov expressed interest in sports, much to his father's joy. However, table tennis didn't take center stage until his dad provided firm encouragement. Instead, he preferred other sports such as soccer. But Ovtcharov's dad was set on him picking up table tennis because of his love for the sport.
Ovtcharov's father was a wildly successful player in his prime, becoming a Soviet table tennis champion in 1982. It was only natural to share his love of the sport with his son, and Ovtcharov soon found the same passion for table tennis that his father had.
Not long thereafter, Ovtcharov joined his first club TSV Schwalbe Tündern. It was here his skills would develop at an unprecedented rate. He ended up staying with the club until 2007, and it was here where he developed his unique serve.
Ovtcharov's first big win came at the Youth European Championships in 2002. He won a silver medal in the singles event, but he came back to claim the gold three years later.
Then in 2006, he reached the semi-finals of the World Junior championships. He would, unfortunately, get eliminated by Kenta Matsudaira. An individual who would become one of Japan's top players.  
Senior Career
At the senior level, Ovtcharov would claim his first medal in the singles event at the European Championships in 2007. He would only be able to manage a bronze, but this was quite the achievement at 19 years of age. He fell to his fellow teammate Timo Boll who was world number 4 at the time (and who would win the event).
It was certainly a tall order facing such a player, given that Ovtcharov was only 72 in the world. However, in the same tournament, he would win the gold with the help of Timo and his fellow teammates. And the success for Ovtcharov would continue from there.
The very next year, Ovtcharov would win a silver medal at the Beijing Olympics in the team event. China proved too strong with a legendary line-up of Ma Lin, Wang Hao, and Wang Liqin. Ovtcharov was easily outmatched in his game against Hao, losing 11-4, 11-8, 11-7. But he would have plenty of other opportunities against Hao in the years to come.          
Success at the European Championships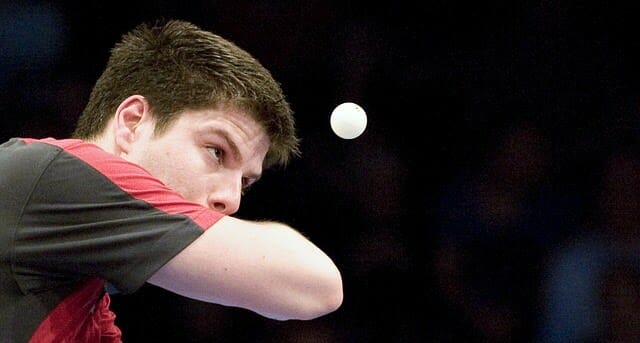 Ovtcharov secured the majority of his gold medal collection at the European Championships. He went on a stellar run from 2007-2017, only missing out on gold for three years during this period. Most of these wins came in the team event, but he did win two golds in the singles in 2013 and 2015.
These wins proved that he was one of the top players in Europe.
2013 was a particularly successful year as he also won a gold in the team event to go with his singles gold medal. He beat elite players such as Panagiotis Gionis and Vladimir Samsonov on his road to victory.
However, he arguably had a much more challenging route for his 2015 gold, facing Liam Pitchford, Simon Gauzy, and Marcos Freitas. Yet then ranked world 43, Stefan Fegerl proved his most formidable challenge. He overcame the Austrian in a close 5 set match-winning 12-10 in the final game.
His most recent success at the European Championships came in 2021 in Warsaw, Poland. However, he would have to settle for the silver this time, as his friend and teammate Timo Boll once again beat him.
This would be yet another instance in a long line of competitions where Boll had knocked him out. Boll won the match rather comfortably 4 games to 1.
Dimitrij Ovtcharov vs Timo Boll
Despite being one of the top European players for over a decade, Ovtcharov's success has been overshadowed by the achievements of his teammate.
Seven years his senior, Boll had a head start on Ovtcharov and quickly rose to become Germany's star player. He also proved very popular with fans, even on an international level.
In their first few meetings, Ovtcharov was just 19 years old. And facing a teammate who he idolized, it is no surprise that he lost. He would go on to lose their next two meetings as well. But in their 4th match at the 2008 Pro Tour, Ovtcharov would get his revenge winning in a close 5-setter.
From here, Ovtcharov would gradually start to win more matches against Boll. 2015 marked a critical turning point, where he won five successive matches against Timo. Following these wins, Boll would get his own four successive match run, but most of their recent games tend to be very close.
As of writing, Ovtcharov has won on 13 occasions, and Boll on 18.
Dimitrij Ovtcharov's Style
Part of what makes Ovtcharov so entertaining to watch is his unique style. Namely, his services. He uses two serves that are rather rare in the modern game: the corkscrew and the tomahawk.
His corkscrew, in particular, caught the eyes of many fans. It appears very different from the ordinary corkscrew services you see from other players. Ovtcharov has kept this serve relatively the same since he was a young player.
Now at 6'1", this means he bends down in a full squat to serve, which is highly irregular.
He also positions his feet perpendicular to the table where most corkscrew servers face the direction of play.    
His unique take on the corkscrew also caught the eye of individuals outside of the sport. Incredibly, Ovtcharov was featured on Time Magazine's top inventions of 2008. Now that's quite the honor!
Take a look at Dimitrij Ovtcharov training the serve for the 2015 World Tour.
Ovtcharov is also well known to not only have a powerful forehand but a lethal backhand to accompany it. His wrist action is superb, and he has no trouble killing rallies on his backhand side.
Ovtcharov is a big proponent of the banana flick and will often move heavily to his forehand side to execute it. As a result of this, he sometimes uses an unorthodox backhand push when the ball lands wider on his forehand side than he expects. Ovtcharov plays a backhand push here because he is not wide enough to play a banana flick safely, but he has already committed to playing a backhand stroke. It is simply an easier shot to play, even if it's a bad habit.
But given Ovtcharov's skill level, he has the control to get away with using this shot where many of us would not. He also has the elite footwork needed to move to a more neutral playing position when the rallies become faster.
And now for some of the German's best points!
Dimitrij Ovtcharov's Achievements
Dimitrij has been a top 15 table tennis player since 2009, and he can beat any player if he is in good form. He even rose to world number 1 for a brief stint in 2018.
Most of Ovtcharov's success has come at European competitions, notably the European Championships. He has nine golds at these competitions. This is partially thanks to the quality of Germany's team. Ovtcharov partners with quality players such as Timo Boll and Patrick Franziska, making Germany formidable in team events.
However, Ovtcharov has struggled to win gold at worldwide competitions. He has won two silvers at the Olympics Games and four silvers at the World Championships. Perhaps his biggest competition win was his World Cup gold in 2017, where he overcame Timo when it mattered.
Most Important Victories:
World Cup X1 – Singles – 2017
European Championships X9 – Singles, Team – 2007, 2008, 2009, 2010, 2011, 2013, 2015, 2017
European Games X2 – Singles, Team – 2015, 2019
Europe Top-16 X5 – Winner – 2012, 2015, 2016, 2017, 2019  
Dimitrij Ovtcharov's Equipment
Ovtcharov is currently a Butterfly-sponsored athlete, but previously he was partnered with Donic.
Dimitrij Ovtcharov's blade was a Waldner Senso Carbon blade with Coppa rubbers during his early career. However, Ovtcharov soon found that he needed more pace, so he switched to the Ovtcharov Senso Carbon with Coppa Speed.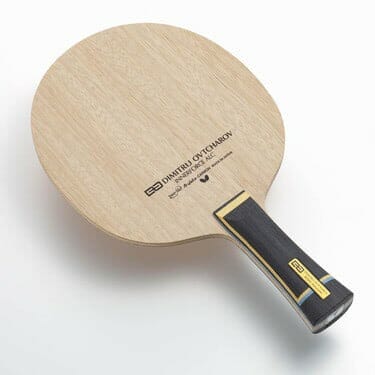 As of writing, his current setup uses only Butterfly equipment.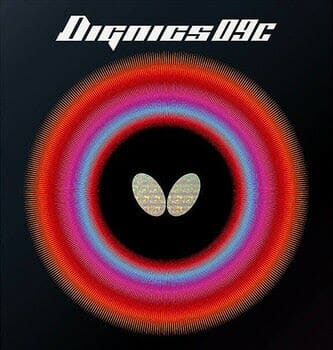 His blade of choice is the Ovtcharov Innerforce ALC, and he uses Dignics 09C on his forehand with Dignics 05 on his backhand. Dignics 05 is a top rubber that we have reviewed previously. Click here to read that!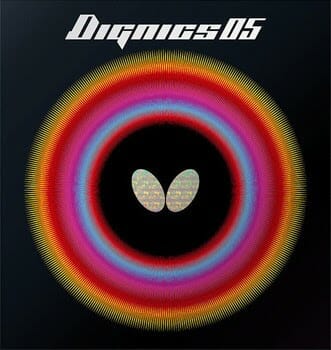 A fun fact that might interest you about Dimitrij Ovtcharov's rubbers is that he changes them depending on the time of year. He recently stated in an interview that he switches to softer rubbers in the winter and harder rubbers in the summer. I was pretty surprised to hear this!
Dimitrij Ovtcharov's Future
Having had so much success at the European level, Ovtcharov will undoubtedly focus his attention on winning the top international competitions. He seeks the two most prestigious golds — the Olympics and World Championships. And having won multiple silvers, both have been just out of reach.
Unfortunately, Ovtcharov was recently forced to pull out of the 2021 World Championships due to an ankle injury. This is disappointing as he had great form going into the event having just won a bronze and silver at the 2020 Tokyo Olympics. On the bright side, he is already back to training and undergoing rehab to get his ankle at full strength.
There is no doubt in my mind it is only a matter of time before we see Dimitrij Ovtcharov claim his first Olympic or World Championship gold.

Freelance writer. Table tennis enthusiast. Lover of all things online. When I'm not working on my loop game I'm probably binge-watching some fantasy show.