Zoran Primorac: Table Tennis Player Profile
Name: Zoran Primorac
Nationality: Croatia
Date of Birth: 05/10/1969
Grip: Shakehand
Hand: Right
Playing Style: Attack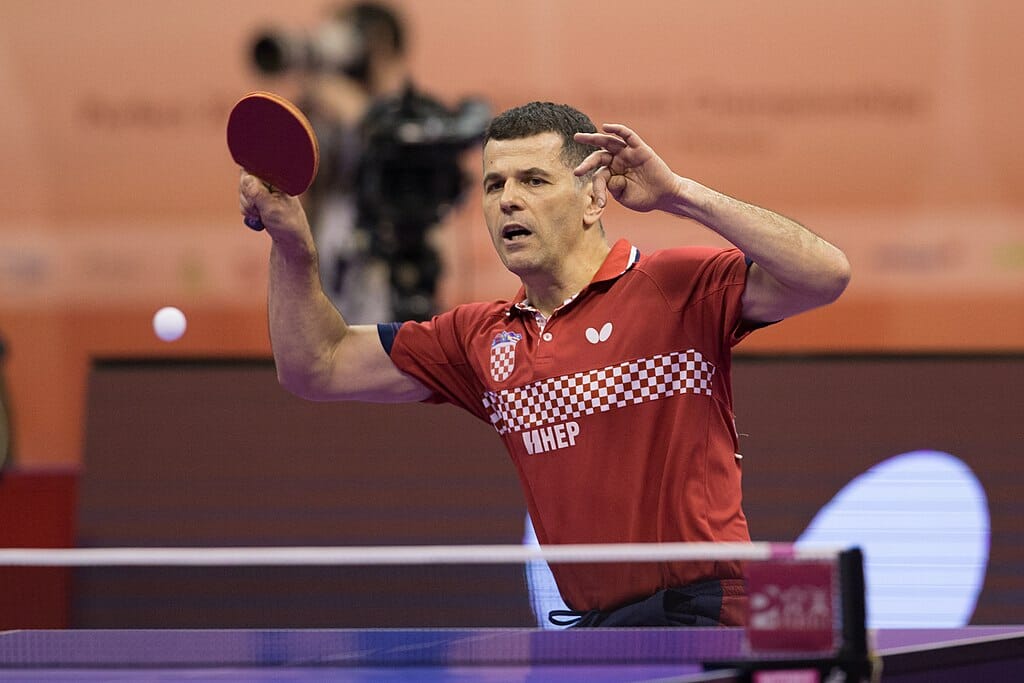 Zoran Primorac Biography
Zoran Primorac first began playing table tennis in his home city of Zadar, Croatia. Although Zadar is an area more famous for basketball, Zoran was not especially tall. So he instead turned his efforts to table tennis. He competed on behalf of the club STK "Bagat".
Like many legends of his time, Primorac started receiving expert coaching at an early age. The expert coaching access was mostly due to sheer luck. Primorac's father happened to work for the same company as a successful table tennis coach, Tomislav Amižić, who worked with young players.
Amižić served as Zoran's first coach but was later superseded by his son, Mario Amižić. Mario would go on to help produce many legends besides Zoran, such as Vladimir Samsonov and Jörg Rosskopf. When coaching Primorac, Mario had not been coaching long, so the pair's meeting was both unlikely and fortunate.
In 1985, Primorac switched clubs from STK "Bagat" to Vjesnik Zagreb, Caja Granada, and UMMC Verkhnyaya Pyshma. Here, he would evolve his skills and chase medals. He experienced his first major success at the 1986 European Championships in Praha. Alongside Ilija Lupulesku, he secured a bronze in the doubles event. During this time, the Swedes dominated table tennis, so it was expected that Primorac wouldn't proceed past the semis. The final consisted of an all-Swede match, featuring Mikael Appelgren and Jan-Ove Waldner. Despite the loss, Primorac's bronze would mark the beginning of a very formidable doubles partnership with Lupulesku.
His first opportunity for a gold medal came just a year later on an even bigger stage, at the World Championships in New Delhi. Unfortunately, Primorac's lack of experience and mental strength would limit him to the silver in the doubles. He jokes that when victory appeared almost certain, his mind drifted to thinking about who would get to take the trophy home, him or his partner.
The next opportunity for gold came at the 1990 European Championships in Göteborg. This time, he would seize it with both hands. The partnership he had formed with Lupulesku had become quite impressive, and they were too strong for Steffen Fetzner and Jorg Rosskopf of Germany.
From Yugoslavia to Croatia
The Yugoslavian war was a difficult time in Primorac's career. Previously competing on behalf of Yugoslavia, Primorac, as well as many other athletes, longed to represent Croatia on the world stage. However, Croatia was not internationally recognized. so they were forced to represent Yugoslavia instead. In June of 1991, all Croatian sportsmen ceased competing.
As the war worsened, Zoran was unable to train at all. He ended up in a shelter and wondered if his career was over. Fortunately, Croatia achieved independence and Primorac was able to compete once more. He achieved his first medal on behalf of Croatia one year later at the European Championships in Stuttgart. He won bronze in both the men's singles and mixed doubles.
Throughout the rest of his career, Zoran would win many more medals. The most prestigious was a European Championship gold in 1994, and two more golds at the Table Tennis World Cup in 1993 and 1997. What made his World Cup wins unique was that they were both golds in the singles event. His other wins were in the doubles and mixed doubles. He won the two golds in the World Cup by beating Wang Tao and Kong Linghui, two Chinese players.
Why Zoran Felt He Was So Successful
Zoran attributes much of his success to his dedication to the sport and his coaches. He was always close to his coaches and treated them like his parents. Despite Primorac's respect and receptiveness to his coaches, he believes it's important to not blindly follow them. He also believes it's vital to be able to recognize a breakdown in the relationship, as this would signify that it's time to move and find another coach.  
Primorac always wanted to learn at every single practice, regardless of how weak or strong his opponent was. Zoran believes one can always learn something valuable from a training session. With this mentality, it's clear why he was so successful.  
He continued to prove himself more dedicated than his opponents. He trained every day, even during the off-season, when others enjoyed the 3-month long summer breaks. When the season resumed in September, he always felt much sharper than his opponents.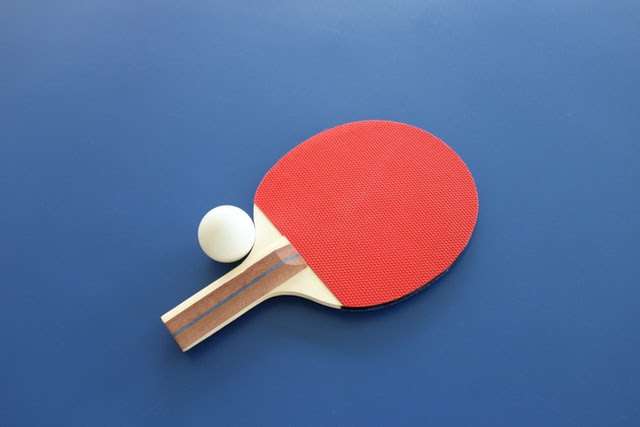 Retirement
Being such a successful player, Zoran continued his career longer than most. However, time catches up with all players, which leads to a significant plateau and then downfall in their performance.
This was evident in the 2012 London Olympics, where Primorac was knocked out in the second round. This was a very early knockout for a player of Primorac's caliber. When asked whether he would compete at the Olympics again, he said:
I don't think I will be playing in Rio. I feel fit, but I am 43 and my body is not the same.
Despite this awareness, the allure of competition proved too great for Primorac. He continued playing up until 2016, where he missed out on qualification for the Olympics in Rio after a string of losses.
However, Zoran's cease in competing didn't mean he ceased his involvement in the sport.  He was promptly offered a coaching position at his club UMMC, which he kindly accepted. The transition from player to coach felt natural for him. He had started coaching a little bit on the side during the later stages of his career.
He was also elected as the Chair of the ITTF Athletes Commission in 2018, beating Jean-Michel Saive of Belgium on votes. Zoran is a very busy man, even in retirement.
Zoran Primorac Net Worth
Primorac's net worth is somewhere between $1 million – $5 million, according to various sources. This figure is what we would expect for a player of his pedigree.
When discussing income in the past, Zoran has voiced that he is happy with what he has earned.
Zoran Primorac's Style
Zoran used an offensive style, but did not shy away from blocking or even chopping as needed. He was also similarly skilled on his backhand as he was on his forehand, although he certainly favored his forehand in most situations.
Zoran felt very comfortable far away from the table. He could hit blisteringly quick loops but equally, he was very skilled at defending with his high lobs.
A particularly iconic area of his game was his serve—a high-toss backhand corkscrew, which he used in the middle of the table. His serve stood out, as few male players used backhand serves. And, serving in the middle of the table is also uncommon.
Take a look at some of the epic rallies from his career.
Zoran Primorac's Achievements
Despite Zoran's many achievements, the world top spot evaded him, as he peaked at #2.
Primorac had a particularly successful year in 1997. He won the 1997 China Open, the World Cup, and the Austria Open –  consecutively. With the ranking points he had won from these events, he was technically the top world player, ahead of Samsonov. However, he chose to compete once more.
Zoran looked ahead to the European top 12. He desperately wanted to compete in that tournament, but a condition to join included competing in the Swedish Open, to meet the entry requirements. With all of these events, Primorach competed in four tournaments in only four weeks.
With no time to recover his body, he was very fatigued. Unfortunately, he was knocked out very early on. Looking back, he regrets the decision.
Given his many medals, we doubt the knockout had too much of an impact. Primorac still had an incredible career. In fact, during the 2000 Olympics, he had the honor of carrying out the Croatia flag. This surely meant a lot to him, considering the trials he faced in trying to compete on behalf of Croatia earlier in his career.
Olympic Games – Doubles – 1X Silver 1988
World Championships – Doubles – 2X Silver – 1985, 1987
World Championships – Singles – 1X Bronze – 1993
World Championships – Team – 1X Silver, 1X Bronze – 1987, 1991
World Cup – Singles – 2X Gold, 4X Bronze – 1993, 1994, 1997, 1998, 1999, 2002
European Championships – Doubles – 1X Gold, 2X Silver, 1 Bronze – 1986, 1988, 1990, 1994
European Championships – Team – 1X Silver, 1X Bronze – 1990, 2007
European Championships – Singles – 2X Silver, 4X Bronze – 1992, 1994, 1998, 2000, 2002, 2005
European Championships – Mixed Doubles  – 1X Gold, 1X Bronze – 1992, 1994
Mediterranean Games – Doubles – 1X Gold, 1X Silver, 1X Bronze – 1991, 1993, 1997
Mediterranean Games – Singles – 2X Silver, 1X Bronze – 1991, 1993, 1997
Zoran Primorac Equipment
Zoran uses a fairly standard table tennis bat setup. Table Tennis Daily verified that he uses Tenergy 05 on both sides, with the Primorac Carbon Blade. Like some players, he uses equipment named after him, specifically the Zoran Primorac blade.
Tenergy 05 is probably the most popular rubber of all time, and the Primorac Carbon is a fast, hard blade. Both are Butterfly products. You can learn more in our review of Tenergy 05.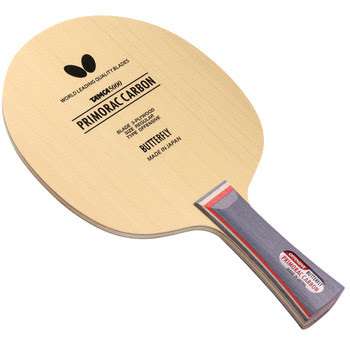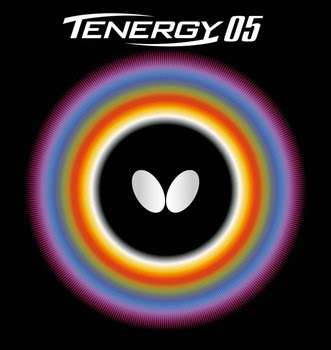 Zoran Primorac's Future
Now serving as the Coach for the UMMC and the Chair for the ITTF Athletes Commission, Zoran has new goals to pursue.
He will help guide a new generation of players in Russia and ensure they all receive fair treatment. He hopes that many players will learn of his role in the Athletes Commission, so that he can help voice their opinions. His goal is to look back on the years he served as Chair, and be proud of what he achieved.

Freelance writer. Table tennis enthusiast. Lover of all things online. When I'm not working on my loop game I'm probably binge-watching some fantasy show.