Kettler Stockholm Table Tennis Table Review
The Kettler Stockholm table tennis table is a mid-tier indoor table for home and casual playing. Overall, there are probably better ping-pong tables for the same price, but others have still found this Kettler ping pong table to be a solid choice if you are looking for a rather cheap indoor table. To see which tables we recommend in a similar price range to the Stockholm, head over to see what we think is the best ping pong table under 500 dollars here.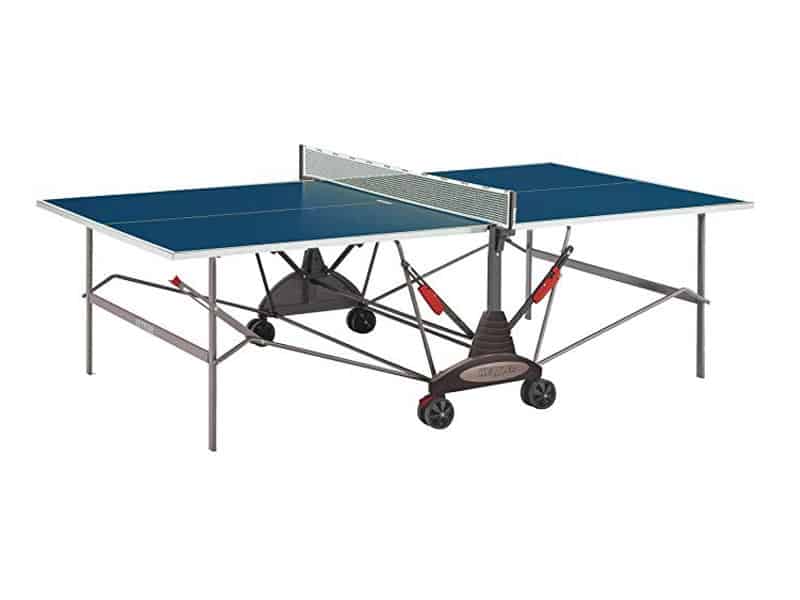 Specifications:
Dimensions: 108in L x 60in W x 30in H / Weight: 123 lbs. / Playing Surface: 9ft L x 5ft W / Folded Dimensions: 72in L x 22in W x 66.75in H
Features Weather Proof Sealed Aluminum Composite Tournament Top with a Proprietary ALU-TEC Climate-Control Underside
Outer Edges are Protected and Supported by a 1in Aluminum Apron / Apron Cradles Table Top to Prevent Warping
Patented Safety-Fold with Dual Lock Safety Prevents Unintended Opening or Closing of the Table / True Play-Back Feature for Warm-Up or Solo Play
Includes 1.5in Oval Steel Legs with Synthetic Powder Coating and Galvanized Treatment to Prevent Corrosion and Scratches / Easy Transportation Provided by 4.5in Dual Wheel Casters
When purchasing this table you should have expectations of what you are going to receive based on the amount you are willing to pay. For $600, Table tennis tables both indoors and weatherproof are not going to be the highest quality.
Therefore, this really is the bottom of the barrel in terms of quality for weather-proof Ping-pong tables.
One good thing about purchasing this table is the company that manufactured the table, Kettler, is one of the leaders in manufacturing table tennis tables, so you know that any problems or difficulties with your purchase will be handled gently and swiftly.
Conclusion: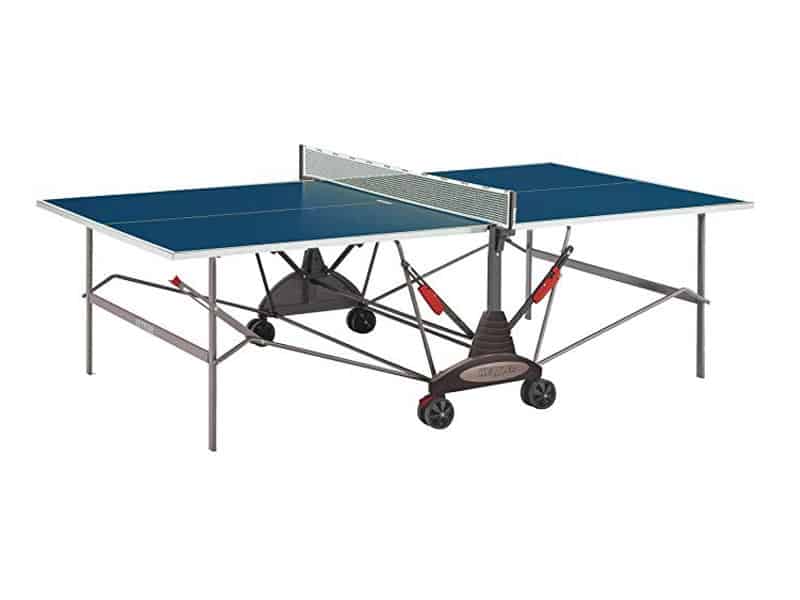 The Kettler Stockholm is a cheap ping-pong table, and that is what it was designed to be. While it doesn't have the most genuine bounce, it will still provide a high level of play and its weather-proof abilities are great, that can't be discouraged.
This table can withstand the weather and should stay in good condition for years to come. I recommend checking out some other Ping-pong table reviews before deciding on a specific purchase.

Eugene (Gene) Sandoval has been one of those guys who spent too many hours around ping pong tables in high school. However, soon enough, Gene understood that there is more to ping pong than having fun. That is how he started a journey that made Eugene one of the experienced semi-professional ping pong players in the United States. As the founder of the PingPongRuler, Eugene spends most of his time surrounded by ping pong tables and research. He always has this knack for coming up with new ping pong strategies and telling the good and bad equipment apart.