Killerspin Kido 7P Review
Playing Table Tennis at the highest level requires training with high-quality equipment. There are many ways to develop one's game, but one crucial element of success is the choice of a table tennis racket. Design nirvana in this sport has been achieved with the Killerspin Kido 7P. This racket offers a high-quality experience with high-quality materials designed to be tournament ready for any player. To see the other paddles we like check the list of the best ping pong paddles.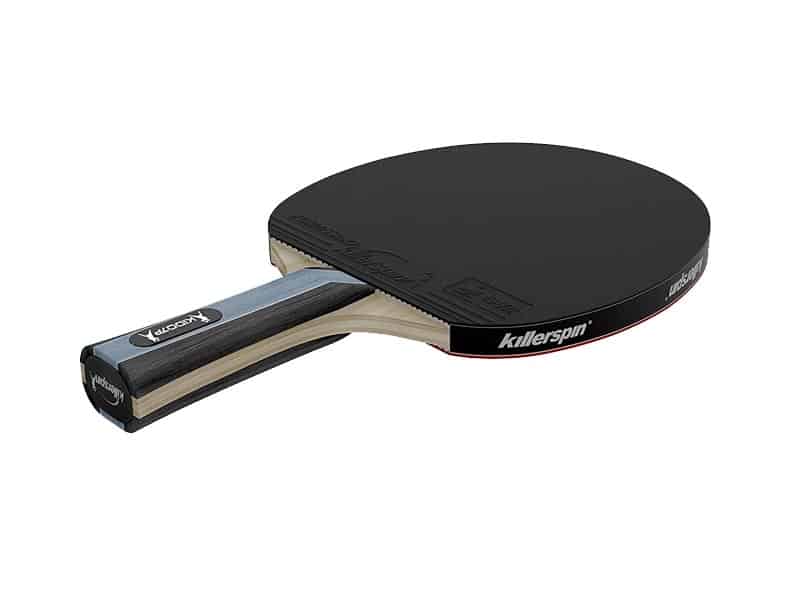 Specifications
1.6 Inch Racket Thickness
7 Wood Piles
2 ITTF approved Nitrix 4Z rubbers
Price: $$$$
Overview of the Killerspin Kido 7p
Designed to meet the requirements of the most discerning of players, this racket embraces all the playing styles and attributes of an advanced Table Tennis player. It is pre-assembled for convenience and is ingrained with the highest standards required for tournament level rackets. It can be purchased in straight or flared style. The difference is only a matter of personal preference.
Both options have a 3-7/8 Inch handle with the difference being the reflectivity of the handle style. Beyond the handle, the paddle has these unique qualities, suited for an advanced or expert Table Tennis player:
There is a notable difference in the two rackets however in terms of weight. The Straight handle comes in at 10.4 ounces while the flared weighs 11.2 ounces. That is a serious difference in weight to the intermediate or advanced player and can impact hand speed and shot execution late in games. Buyers should put this into consideration when choosing between these two racket options.
Another consideration is the price. It is not a cheap racket and is built for a serious player, not the average player seeking the occasional workout. No doubt the investment is well worth it, but if you are not an advanced player, you should look at less expensive paddles.
However, if you can afford it, and precision play is crucial to your game, then this is an excellent purchase for players who want top-of-the-line quality or wish to step up their game. A few things purchasers would want to consider are
This racket gives players the versatility they need no matter what type of table tennis game they play: defensive or aggressive
Control and speed reside comfortably together in this racket which is known for its resilience and longevity
This paddle weighs close to 300 grams, so players should be prepared for a heavy paddle.
Conclusion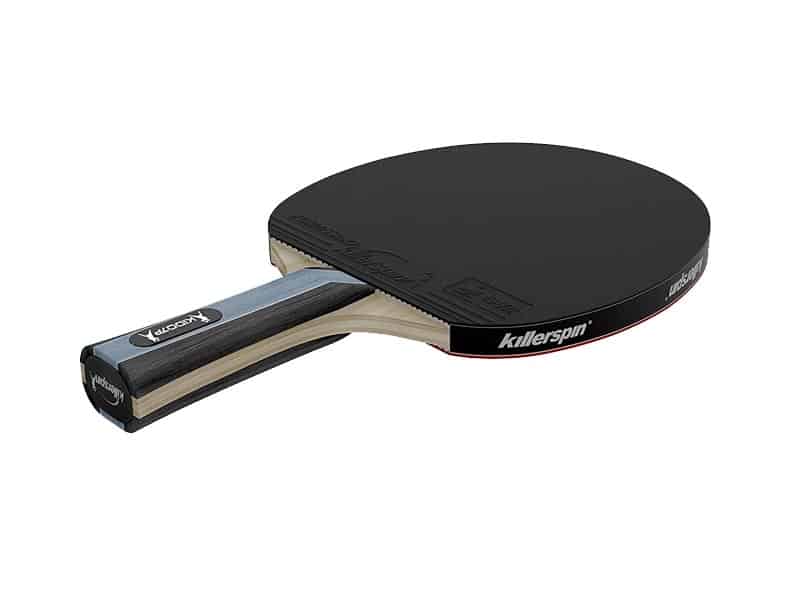 All in all, we think that an investment in the Killerspin Kido 7P is well worth it. However, I would also recommend investing in a racket case and foam cleaner. This is like a maestro's instrument. The tackiness can collect dust quickly and it deserves to be pampered so that it can always give you the best results in every game.
Check also: Killerspin Diamond C

Eugene (Gene) Sandoval has been one of those guys who spent too many hours around ping pong tables in high school. However, soon enough, Gene understood that there is more to ping pong than having fun. That is how he started a journey that made Eugene one of the experienced semi-professional ping pong players in the United States. As the founder of the PingPongRuler, Eugene spends most of his time surrounded by ping pong tables and research. He always has this knack for coming up with new ping pong strategies and telling the good and bad equipment apart.