Update May 2019 – Kettler is no longer making this table sadly. We've left our review up to help if you're buying a second hand one. But if you want to see some of the best ping pong tables available today you can view them here.
Overview of the Kettler Cologne
Manufactured by one of the most prolific tabletop tennis table manufacturers in the entire world, the Kettler Cologne Outdoor is a mid-grade outdoor table that isn't going to cost an arm and a leg but will still offer an enjoyable experience playing table tennis outdoors.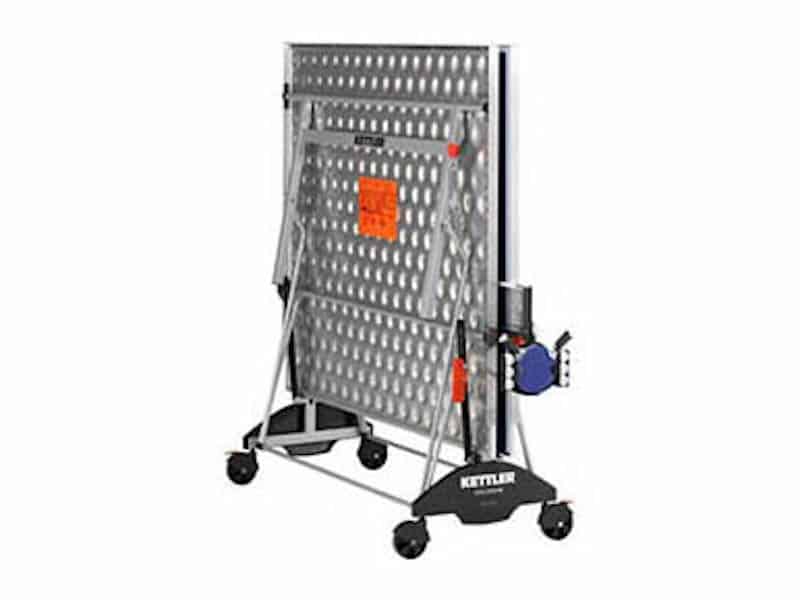 Check the latest price on Amazon.
Specifically crafted to be played with outdoors, all of the features and construction material that make up the Kettler Cologne Outdoor are deisgned to make it weather-proof, but this comes at a cost to the quality of play.
22mm Thick Surface
For starters, the aluminum top of the Kettler Cologne Outdoor is 22 mm thick – and that's exactly what you were looking for from a professional level table. This isn't the paper thin table that so many others are used to playing with, and it isn't the kind of super thin cable event is going to cause all kinds of problems in the future.
Weather-Proof Surface
Warping is a thing of the past with the aluminum composite material used, but it's also nice to know that the aluminum material provides for extra safety and stability in this unit as well. It's going to be strong, it's going to be safe in every weather condition, and it's going to respond with the same kind of bounce day in and day out regardless of what the forecast looks like.
Combine all of that with four layers of a nonglare finish that resists fading and also provides for a competitive service to play off of, aluminum and steel construction components that make up the frame, and other elements that aren't going to have found in many other tables this inexpensive and you are looking at a surefire hit here..
Pros
22 mm playing surface is very sound, very stable, and very consistent
Construction materials provide for competition style play
The Kettler Cologne Outdoor has been built to last with the five-year warranty but a 20 year playing age
Cons
Because this is such a well engineered table you are going to have to expect a relatively heavy unit here
The blue finish is a slight departure from the green tabletops somewhat familiar with and the only color available
Final Verdict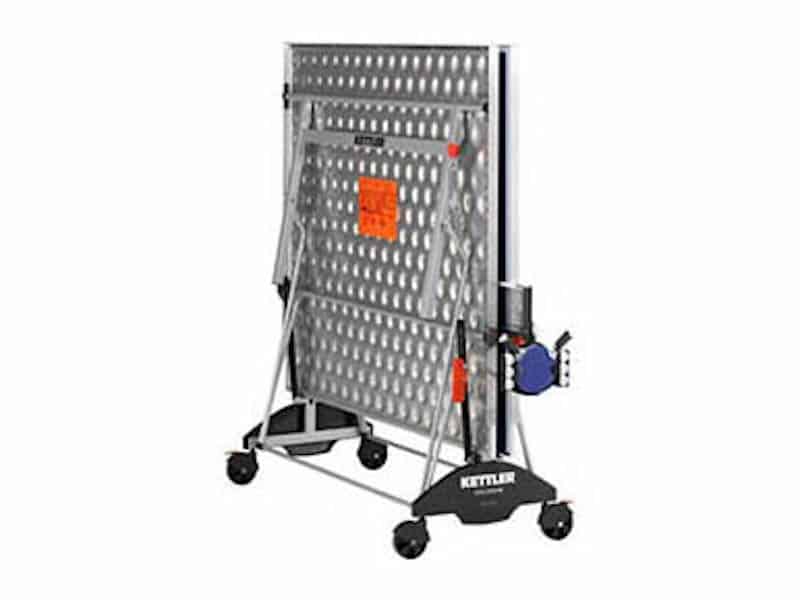 Everyone looking for a professional level table tennis tabletop that won't break the bank – but will be flimsy or poorly made, either – are going to want to pay close attention to everything that the Kettler Cologne Outdoor has to offer.
Check the latest price on Amazon.